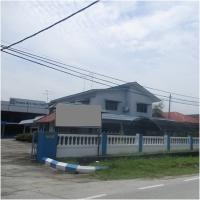 Event Details
Auction Date:
Monday, 29th Oct 2018
Auctioneer:
NOOR SHARINA BINTI SAHARUDDIN
Directions
Venue:
Address:
no. 18 jalan indah 1/2 puchong indah Rantau Panjang, Klang 42100
Auction Description
Jalan Haji Othman Lama, Rantau Panjang, Klang
3,100,000.00
38416.00 Sqft.
Freehold
Malay Reserved
014-6144575
serinaproperty@gmail.com
Legal Disclaimer
Auction properties only can be purchased via Auction on auction Day.
Bank loan provided up to 90% depends on income.
Deposit of 10% must be from cash.
Please go and inspect the house externally, its is the purchaser's duty to get vacant possesion of the auction unit.( If there are people staying in the house the purchaser will need to ask them to move by their own cost)
Contact Agents About Following
Properties For Sale In This Auction Oops... No Property Found