DIAMI
An Invitation To The Modern Rustic
LOT 2359, KG. TENGAH, BATU 6 1/4 JALAN G KG. TENGAH, Gombak, Selangor See on Map
New Project: 2024
Terraced House
---
Starting from
RM 1,662,500
4, 5+ bed
5, 6 bath
4018 - 4820 sqft
---
Why we recommend DIAMI
Freehold/Low density
Spacious and functional layout
Green oasis in close proximity to Bukit Tabur and Kemensah Forest Reserve
Excellent connectivity
About this property
An Invitation To The Modern Rustic
Discover Diami Residences: Where Heritage Meets Contemporary Luxury
Nestled within the charming enclave of Taman Melati, Diami Residences is a testament to the perfect blend of tradition and modernity. Developed by Temokin Development, this exclusive project offers an exceptional opportunity for Bumiputera Malay purchasers to experience elevated living on Malay reserve land.

A Scenic Abode:

Diami Residences boasts a prime location, providing picturesque vistas that stretch to the majestic Bukit Tabur and Kemensah Reserve. Here, you'll awaken to the beauty of nature every day, enveloped in the tranquility and grandeur of your surroundings.

Elevated Living:

Diami's 4 and 5 storey superlink terrace homes are more than just houses; they are an invitation to indulge in tasteful living. Each unit is a unique expression of architectural brilliance, designed to cater to the desires of the discerning homeowner.
Exclusive Privilege:
Built on Malay reserve land, Diami Residences is exclusively reserved for Bumiputera Malay purchasers. This ensures that those who share in this privilege not only enjoy the comforts of a modern home but also uphold the cultural heritage of the Malay community.

A Fusion of Tradition and Contemporary Design:

The design concept of Diami Residences is a harmonious fusion of traditional Malay home elements with contemporary architectural features. This melding of styles creates a welcoming and nostalgic ambiance, providing Bumiputera homeowners with a sense of belonging and comfort.

Generations United:

With 4 spacious bedrooms, Diami Residences is built to accommodate three generations under one roof. The inclusion of a substantial backyard provides ample space for gatherings with friends and family. It harkens back to a time when outdoor activities were cherished, reminiscent of the warm and communal spirit of a kampung.
Available Unit Types
RM 1,662,500
Starting From
4
5
4018 sqft
RM 413.76 psf
View Floor Plan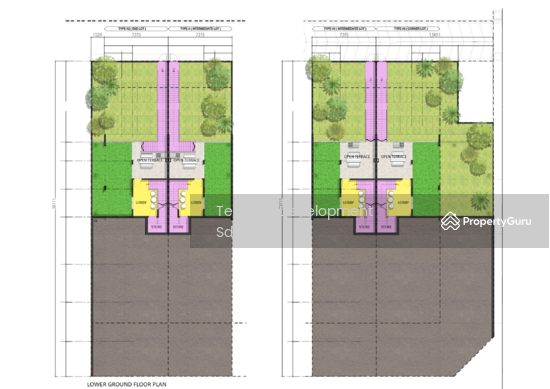 Estimated Mortgage
Mortgage Breakdown
Est. Monthly Repayment
RM 0 / mo
RM 0 Principal
RM 0 Interest
Upfront Costs
Downpayment
RM 0 Loan Amount at 0% Loan-to-value

Temokin Development Sdn Bhd
I confirm that I have read the
privacy policy
and allow my information to be shared with this developer who may contact me later.
Explore other options in and around Gombak
Based on the property criteria, you might be interested on the following
Nearest Public Transport
Nearest Schools