Temokin Promenade
Crafting Timeless Legacy
Lot 96793 Taman Nusa Damai, Pasir Gudang, Johor See on Map
---
N/A
3, 4 bath
3080 - 5962 sqft
---
Why we recommend Temokin Promenade
Versatile Shop Units: Fully customizable and multifunctional spaces​
Contemporary Victorian Architectural Facade​
Strategic Location Amidst Educational Excellence​
Well planned community hub, Food truck zones & more than 600 parking bays​
About this property
Crafting Timeless Legacy
Introducing Temokin Promenade: Crafting a Timeless Legacy in Commerce

Nestled on a sprawling 14.08-acre expanse of freehold land, Temokin Promenade is poised to redefine the landscape of commercial excellence in Nusa Damai. This extraordinary development boasts a myriad of distinctive features, creating an iconic destination that promises to captivate both entrepreneurs and visitors.

A Haven of Freehold Ownership

Spanning a vast 14.08 acres of freehold land, Temokin Promenade assures investors and entrepreneurs of enduring stability. The promise of freehold ownership sets the stage for businesses to flourish in an environment that encourages long-term success.

Versatile Shop Units: 2 & 3 Storeys of Opportunity

With a total of 125 meticulously designed shop units, Temokin Promenade offers a versatile range of 2 and 3 storey (22 ft x 70 ft) spaces to cater to your unique business requirements. Whether you're launching a new venture or expanding an existing one, these units provide the perfect canvas for your entrepreneurial vision.

Strategic Location Amidst Educational Excellence

Located in Nusa Damai, an established residential area, Temokin Promenade is surrounded by a thriving community. Its proximity to two major educational institutions, University Kuala Lumpur MITEC and MARA University of Technology in Pasir Gudang, ensures a steady flow of potential customers and business opportunities.

Gateway to Prosperity: Bandar Seri Alam & Eco Tropics

Strategically positioned between Bandar Seri Alam and Eco Tropics, Temokin Promenade sits adjacent to Persiaran Damai, the bustling epicenter of business and the renowned township of Pasir Gudang. With approximately 200,000 daily vehicle passersby, this location guarantees high visibility and accessibility.
Available Unit Types
2-Storey Shop Lot (Bumi)
3080 sqft
2-Storey Shop Lot (Non Bumi)
3080 sqft
3-Storey Shop Lot (Bumi)
5962 sqft
3-Storey Shop Lot (Non Bumi)
5962 sqft
0
3
3080 sqft
RM 245.06 psf
View Floor Plan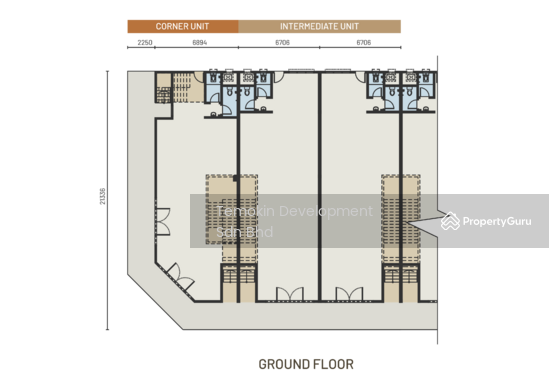 Estimated Mortgage
Mortgage Breakdown
Est. Monthly Repayment
RM 0 / mo
RM 0 Principal
RM 0 Interest
Upfront Costs
Downpayment
RM 0 Loan Amount at 0% Loan-to-value

Temokin Development Sdn Bhd
I confirm that I have read the
privacy policy
and allow my information to be shared with this developer who may contact me later.
Explore other options in and around Pasir Gudang
Based on the property criteria, you might be interested on the following
Nearest Public Transport
Nearest Schools