Tuai Timur
This is your universe, This is Youniversal Design.
Tuai Residence Show Gallery - Setia Alam Lot 98513, Persiaran Setia Damai, Setia Alam, Shah Alam, Selangor See on Map
New Project: 2026
Condominium
---
3, 5+ bed
2, 4 bath
1109 - 2217 sqft
---
Why we recommend Tuai Timur
Application of Universal Design (UD) inside and outside units
Multi-ability and multi-generational living
Superb location in the mature township of Setia Alam
Low-density development in an inclusive environment
About this property
This is your universe, This is Youniversal Design.
For first hand information please reach out directly to Suntrack Development at
+6*****
Our design philosophy is Youniversal Design, where it is all about practicality and usefulness in all spaces, in every condominium, and in communal areas for everyone. Universal Design is a thoughtful and useful concept developed to bring families and communities closer together where they can age in place within a safe and inclusive environment. With the application of Universal Design, which allows for ease of use and accessibility to all ages, sizes, and abilities, Tuai Timur in Setia Alam is the perfect choice for multi-generational and multi-ability living, and creating MAGIC.
MAGIC (Multi-Ability, multi-Generational, Inclusive Community - A Term Coined by Dr. Bill Thomas)
Tuai Timur's inclusive environment makes it a great place for people from all ages and abilities to live independently, together.
MULTI-ABILITY
'Universal Design' is more than just a buzzword here. Our practice and advocacy of it shows that we are designed around multi-ability. Promoting accessibility and usability, taking homes beyond just beautiful living spaces. This is true design-thinking for family homes.
MULTI-GENERATIONAL
Your family is your universe. From your children to your parents.
INCLUSIVENESS
Everything is designed around you and your loved ones. Being communal and independent is the very core of our concept, so that everyone's needs are taken care of, today and tomorrow.
Available Unit Types
3
2
1109 sqft
RM 449.32 psf
View Floor Plan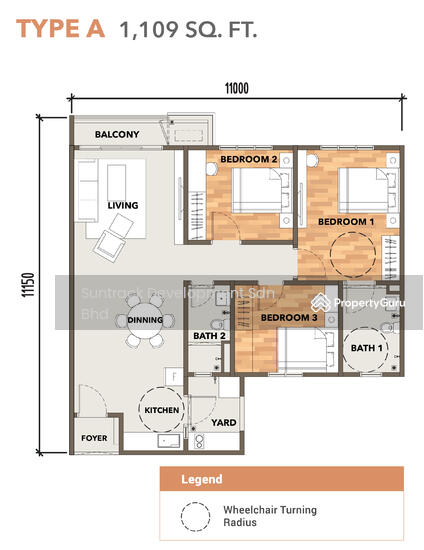 Estimated Mortgage
Mortgage Breakdown
Est. Monthly Repayment
RM 0 / mo
RM 0 Principal
RM 0 Interest
Upfront Costs
Downpayment
RM 0 Loan Amount at 0% Loan-to-value

Suntrack Development Sdn Bhd
WhatsApp
I confirm that I have read the
privacy policy
and allow my information to be shared with this developer who may contact me later.
Explore other options in and around Setia Alam
Based on the property criteria, you might be interested on the following