Let's Hear Your Take On Your Home-Buying Experience.
Send in your Funniest, Saddest, Scariest, Most Memorable Stories & Stand a Chance to Win RM10,000!
*see competition details below
Jeffrey was completely sold on the idea of investing in rental property when his friend Allan told him that his mother, a housewife, was earning RM8K a month just renting out rooms from their Subang Jaya house to students.
"Ya, she chopped the house into eight parts and rented them out. Each part earned her RM1K a month," Allan had told him. "Easy money".
Jeffrey had heard that investing in income or rental property was one way to grow one's net worth and wealth. In other words, you could build a real estate empire just by buying properties and getting them all paid off by other people's money – i.e. the tenants' rent. And after a few years, when the property has appreciated enough, you sell them off and you're in the running to become Malaysia's Next Top Multi-Millionaire.
It sounded like a piece of cake.
So, Jeffrey promptly rushed out and got himself a serviced apartment unit – "the first building block of my empire," he said to himself. First, he did his homework: The unit was within 500 metres of the LRT, it was within an integrated live-work-play development, there was a slew of universities nearby, in short "Those very features that spark life into an investment to ensure it grows."
What could go wrong?
Jeffrey couldn't wait and rubbed his hands in glee, chanting: "Money, money, money" when he got the keys to his apartment. The salesperson had told him that he could get RM2,500 a month renting out the unit as a whole but Jeffrey had other ideas that could get him double bang for his buck.
He chopped the three-bedroom unit into four with gypsum boards. Actually he wanted to chop it into five and turn the hall with the balcony into another room for extra rental but realised that it might be cutting off the oxygen supply to the unit.
"Hmmm," he thought, "Maybe I shouldn't be so greedy" and left the balcony and hall as a balcony and hall.
With a little bit of advertising for his target market, in this case ─ students, soon, the tenants came.
And that was when Mr. Reality Hard Knocks put a dent on his expectations and his wallet. Here are his horror stories:
Tales from the Toilet
Tenants A and B were girls who shared the Master Bedroom and the master bath. They were prompt payers, were generally quiet except for the occasional loud music during semester breaks, and comparatively, except for that one-time boo-boo with the loo, didn't give much trouble. The plumbing issue, which thankfully didn't cost too much, was over the clogged up toilet and sink and drainage hole.
It was caused by hair fall and other items which should not have been thrown down the toilet bowl. But I believe they've learnt their lesson because they had to queue to share the other not-so-private bathrooms during a week of repair inconvenience. But recently, they said their plumbing was acting up again and they also said their air-cond has started dripping.
Take All of My Gold
Tenant C was a decorator and late payer. When she came in, she redecorated her room, banged nails in the wall, hung up mirrors, a personal washing line plus a whole lot of posters and pictures and extra wall shelves. She also painted a mural on the wall. I only found out after the fact. She had only paid her deposit.
The delay began when the following month's rent was due. Whenever I reminded her about the rent, she would say,"Ya, ya, tomorrow, tomorrow." Sometimes she would say, 'Can I pay you half first?' After months of this, I got fed up and threatened to terminate her Tenancy Agreement.
Cornered, she yanked off her gold chain, earrings and rings and held them out to me in tears. "I don't have the rent but never mind, take all the jewellery that my grandmother gave to me on her deathbed. I hope it'll make you happy." Thankfully, she left soon after but her "artwork" in the room cost me a tidy sum to repaint."
Hot Under the Collar? Fire Away!
Tenant D, an undergraduate, was actually my first tenant. He was the only male tenant and the best one who paid rent like clockwork. One day, eight months into his tenancy, he started complaining that someone was eating his food stored in the fridge, moving his washing around, removing his personal items.
The whole 'suspicion' thing went on for a few months until it escalated into a full blown fight with the others over his missing shoes and tennis racket. The items were never found again of course.
He moved out and the next day, I got his WhatsApp message: "Your kitchen's on fire." Frantic, I rushed to the apartment but the fire department was already there. Someone saw black smoke billowing and called the Bomba. Of course, they had to break down the front door because nobody was in. A cardboard box with empty aerosol spray cans had been left on the stove with the burner turned on. Who did this? Don't know. No proof it was him but the total damage cost me RM50K.
So You Want to Be a Landlord?:  Sure, everybody has a dream of retiring a millionaire by the age of 25 and investing in rental properties is one of the quickest ways of getting there. But, take heed, it is not the easiest. Not by a long shot. The very people you depend on to pay off your real estate empire could turn out to be the ones who will put paid to that dream.
Of course, Jeffrey in the above tale, is a fictional character and his three renter-bender disasters are a collection taken from several landlords' accounts of real-life incidents. In other words, it is based on a true story. Not to put you off investing or anything – some landlords have made a fortune out of their rental properties – but there are not many who have come out completely unscathed.
So before you ask to put a sticker on your investment unit – Stop.
Ask yourself these all important questions:
Do you have what it takes to be a landlord? Like possess the steely wherewithal to deal with damage (as in major damage as bad as cement mountains sealing up the hall from floor to ceiling left by contractor ex-tenant – true story that!), arson, murder, suicide and generally unbelievable crazy situations?
Do you have the negotiating skills to elicit rent from reluctant payers? Or evict non-paying renters? And will you have the back-up of muscle in the form of the law, the authorities, maybe even a lawyer, should you need them?
Can you shoulder responsibilities of handling people, disputes, maintenance issues and possible periods of vacancy?
Do you have the discipline, resolve for hard work and the proper know-how to manage your properties well enough to maintain cash flow?
Do you know the right people (connections, access), the right location and target market?
PropertyGuru – New Launches offer hundreds of new projects for both own stay and investment.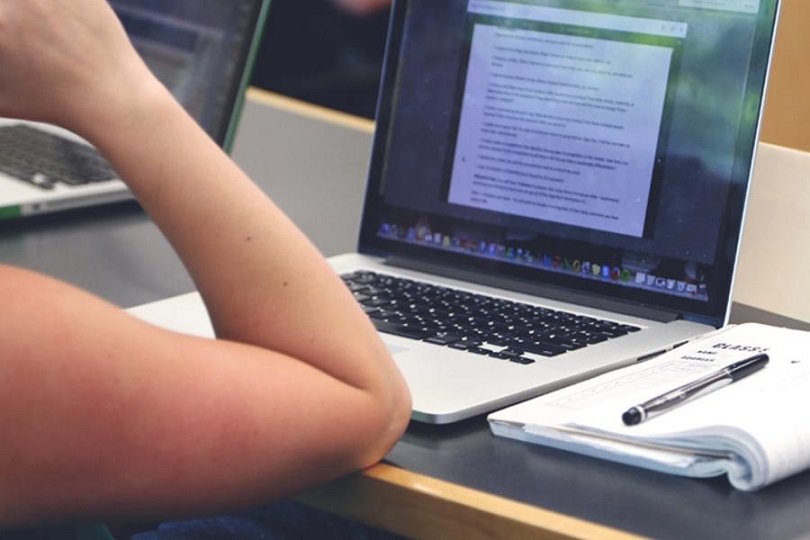 PropertyGuru New Launch has some of the most engaging reviews on the latest homes in the market. Search for them here.
Before you begin your search, here are some tips if you are looking for a buy-to-let investment.
For rental yield, look at investing in a high rise unit rather than a landed property whose returns lie in long term capital gain. Unless of course, you're thinking of chopping up your landed property into 8, 10 or more rooms to rent out to students. Do bear in mind that this will only work if your property is in a high student traffic area.
Know your target market, then bring your property to your target market by buying in the location of your target market. If your target market is students, then you should look at properties near colleges with good road and rail connectivity and public transportation.
If you are targeting young executives, then look for properties in locations with lots of work opportunities like shopping malls, businesses and shop offices. PropertyGuru reviews cover townships and mixed integrated developments. Look for your potential rental properties there.
Visit PropertyGuru to keep yourself updated on the latest launches, as well as to read unbiased property reviews of new projects.