22nd November – 29th November
The state government of Penang is offering a discount of between 50% and 90% for the extension of lease for all categories of land.
Meanwhile, National Housing Department data showed that Selangor registered the highest number of "sick" or abandoned housing projects as of 21 October 2022.
1) Penang offers 90% discount for land lease extension
The state government of Penang is offering a discount of between 50% and 90% for the extension of lease for all categories of land.
Penang Chief Minister Chow Kon Yeow said those looking to extend the leases of their land will have to pay a premium, which will be based on the land valuation, reported Malay Mail.
"The state government has agreed to give a discount on the premium from as low as 50% to 90% based on the land value without taking into account the value of the structure on the land," he said during the tabling of state Budget for 2023.
The discount on the premium will apply to those whose leases have expired or are expiring and covers all categories of land – residential, commercial, industrial and agricultural.
However, those availing of the discount cannot sell the land within the next 10 years. Those who decide to sell their land within this period will have to pay the full premium for the extension of lease.
Chow explained that the moratorium is aimed at preventing land speculation.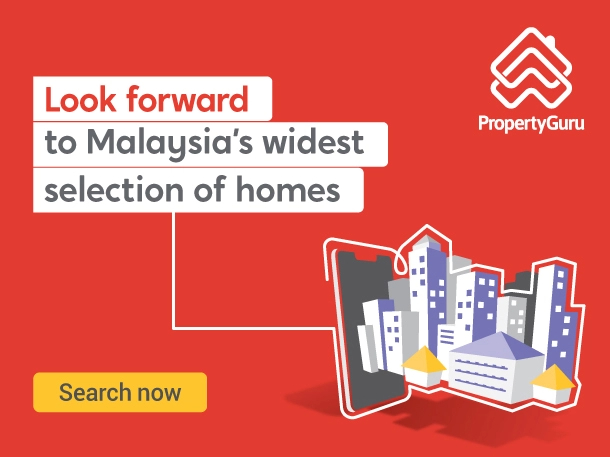 2) Selangor records highest number of "sick" projects
Selangor registered the highest number of "sick" or abandoned housing projects in the country, showed National Housing Department data as of 21 October 2022.
Malaysia has 387 "sick" projects, of which 73 are in Selangor with 14,774 housing units and involve 7,423 buyers, reported The Star.
The state also has 63 delayed projects with 9,842 housing units and involve 6,496 buyers.
In Peninsular Malaysia, the department identified 3,020 projects that were licensed by the Housing and Local Government Ministry within the same period, but only 2,444 were launched.
"With 387 'sick' projects against 2,444 launched projects, it indicates that the fate of nearly 16% of house buyers is determined by errant developers," said Datuk Chang Kim Loong, Honorary Secretary-General of National House Buyers Association (HBA).
"Hence for every 100 housing projects launched, 16 projects are diagnosed as 'sick'."
The Housing and Local Government Ministry described "sick" housing projects as those delayed by over 30% of its scheduled process or those with lapsed sale and purchase agreement (SPA).
3) DBKL's first council homes offer cheaper accommodation
Job seekers within the capital city can look forward to affordable accommodation with the completion of Residensi Sungai Udang, the first council home project of Kuala Lumpur City Hall (DBKL).
Nestled on a 2.23ha site off Pintasan Segambut in Segambut, Residensi Sungai Udang features 1,251 units spread across two 32-storey blocks and one 34-storey block, reported The Star.
Each unit has a minimum built-up area of 750 sq ft, offering three bedrooms, a yard and two bathrooms.
Notably, one of the three blocks will serve as quarters for DBKL staff.
Block A and B will be rented to the public at a price of RM850 per month, said Kuala Lumpur Mayor Datuk Seri Mahadi Che Ngah.
"This is significantly lower than the market price which can cost about RM1,500…It can serve as a transit home for young adults who start work in Kuala Lumpur. They can save up for a new house while renting these council homes," he said.
In fact, DBKL has presented letter of offer to 280 successful applicants as well as 224 DBKL staff.
4) More affordable homes for M40 group to rise in Pasir Gudang
The Johor State Housing Development Corporation (PKPJ) plans to offer more affordable housing priced below RM350,000 for the middle 40 (M40) income group.
In fact, around 600 affordable homes are currently being developed by the Parkland Group at Bandar Layangkasa, Jalan Kong in Pasir Gudang, reported The Star.
"We already have housing plans for the B40 group with units priced below RM150,000…Now we are focusing on providing houses for the M40 group priced between RM150,000 and RM350,000," said State Housing and Local Government Committee Chairman Datuk Mohd Jafni Md Shukor following the groundbreaking ceremony for the headquarters of Pasir Gudang City Council (MBPG).
"This is also in line with local developers' plan to provide more affordable housing."
Costing RM338 million, the new headquarters is being built under the Pasir Gudang Local Plan 2030's first phase and is slated for completion by 2025.
The 15-storey building will feature an office block, underground carpark and multipurpose hall.
5) SSB expects construction sector to rebound in 2023
Southern Score Builders Bhd (SSB) expects Malaysia's construction sector to rebound next year.
In fact, it expects demand for affordable homes, particularly in highly urbanised areas, to continue to be sustained despite the domestic and global macroeconomic uncertainties.
"There is always a need for affordable housing, especially given the inflationary pressure fuelling cost-of-living expenses," SSB Executive Director and CEO Gan Yee Hin told The New Straits Times.
"Affordable housing is also part of the public discourse as it is an issue that is especially critical to highly urbanised areas like the Klang Valley, therefore we see a continuous flow of affordable housing projects to be proposed."
He believes the firm's good track record will stand in good stead for clinching new projects.
"Our ability to secure projects is also based on our strengths in providing end-to-end project management services to our clients that ensure projects are completed on time and efficiently, which helps mitigates risks of escalating costs," added Gan.
6) Floods reduce property value by 30%
The heavy downpour witnessed since early this month has caused fear among residents whose properties were ravaged by the massive floods in December 2021.
Notably, the floods had impacted the property market as buyers and investors steered clear from areas identified as disaster zones.
Prof Dr Noor Rosly Hanif from the Business Faculty for the Bachelor of Real Estate Management & Auction programme at International University of Malaya-Wales (IUMW) believe the December floods eroded property value within the affected areas by up to 30%.
"These are risks that property owners especially in several areas in the East Coast are likely to face due to the seasonal flooding in the two states of Kelantan and Terengganu," he told Bernama.
"Elsewhere in Selangor, Kuala Lumpur, Johor and Negeri Sembilan, the massive floods at end-2021 in these states were non-seasonal," said Noor Rosly.
"However, based on certain factors such as climate change, continuous heavy rain and high tide phenomenon which caused flash floods, property value in the affected areas is expected to fall in a knee-jerk reaction compared to the flood situation in the East Coast which could be forecast earlier."
He noted that residents within these flood-prone areas should urge relevant authorities to improve the drainage and irrigation system to enable property value in such areas to revert to normal.