29th March – 4th April
The government has been urged to provide tax incentive to developers for them to lower prices of unsold property units and eventually solve the property overhang situation in the county. Meanwhile, Perbadanan PR1MA Malaysia (PR1MA) has submitted a strategic investment proposal to the Qatar Investment Authority (QIA).
1) Gov't urged to provide tax incentives to solve property overhang
A former deputy minister urged the government to provide tax incentive to developers for them to lower prices of unsold property units and eventually solve the property overhang situation in the county.
Raja Kamarul Bahrin Shah, who served as Deputy Housing and Local Government Minister between 2018 and 2020, believe the overhang situation will only improve once developers willingly reduce the prices of unsold units, via tax incentives from the government, reported Free Malaysia Today.
He said the government should come up with new "aggressive" and creative policies to ensure developers would develop more affordable homes for inner-city living, particularly for middle- and lower-income groups.
"For example, developers who bring down unsold property prices may be given tax exemptions for future developments to ease their funds that may have been tied up due to the overhang units," said Raja Kamarul.
Related article: Here Are Over 100 Home Ownership Campaign (HOC) Properties All In One Place!
2) PR1MA submits RM8.1bil investment proposal to QIA
Perbadanan PR1MA Malaysia (PR1MA) has presented an RM8.1 billion strategic investment proposal to the Qatar Investment Authority (QIA) to explore investment opportunities within Malaysia, particularly in the housing sector.
According to Prime Minister Datuk Seri Ismail Sabri Yaakob, the Qatari government agreed for QIA to conduct further discussions with PR1MA to provide more affordable homes for Keluarga Malaysia (the Malaysian Family), reported Bernama.
Ismail, who went on a three-day official visit to Qatar, shared that the Amir of Qatar Sheikh Tamim bin Hamad Al Thani has personally conveyed the decision during their meeting.
"The target given so far is to build 500,000 units of affordable homes for Malaysian families," he said.
3) PR1MA partners with China's SCID team to build affordable homes
PR1MA Corporation Malaysia (PR1MA) has partnered with SANY Construction Industry Development (M) Sdn Bhd (SCID) to develop affordable homes using the Industrialised Building System (IBS).
With a potential investment of RM75 million, the partnership will see SCID – which is a subsidiary of China-based SANY Group – build three IBS factories at strategic locations, reported Bernama.
"The use of IBS technology will contribute to the building of 20,000 affordable housing units across the nation with a development value worth RM5 billion," read PR1MA and SCID's joint statement.
It also noted that IBS technology, which is a modern way of building, can help improve productivity by reducing construction time.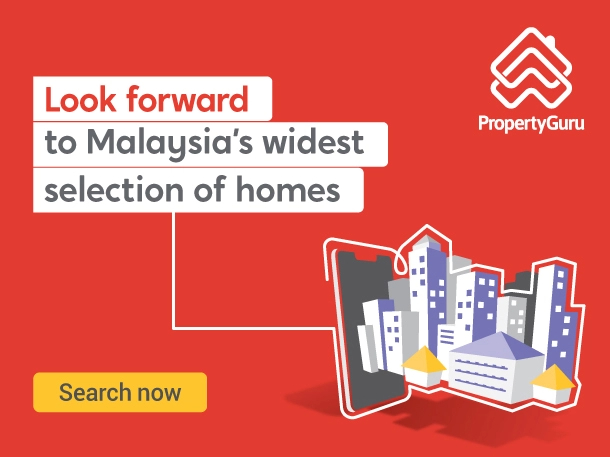 Meanwhile, PR1MA and SCID will also work together to create new employment opportunities as well as develop Technical and Vocational Education and Training (TVET) initiatives at SCID branches within Malaysia and abroad.
Related article: If You're On The Lookout For An Affordable Home, Here's A Guide Just For You!
4) Housing market activity improves despite high number of unsold homes, says BNM
Malaysia's housing market witnessed some improvements in activity as it heads into 2022 even as the number of unsold homes remained high in the third quarter of 2021 at 180,702 units.
In its Financial Stability Review (FSR) for Second Half 2021, Bank Negara Malaysia (BNM) said the high number of unsold homes mirrors pre-existing affordability issues that have been aggravated since the onset of the COVID-19 pandemic as consumer incomes were impacted, reported Bernama.
The central bank noted that pandemic-induced disruptions partly contributed to the slower clearance of unsold homes despite the government's roll-out of home purchase incentives.
Nonetheless, BNM expects market activity to improve in Q4 2021, buoyed by the resumption of economic activities. The low interest rate environment and improving employment prospects were likewise expected to further support housing demand.
Demand for housing was mainly driven by owner-occupiers, with 57.3% of approved housing loans in 2H 2021 granted to owner-occupiers.
Related article: Where Is The Biggest Property Overhang In Malaysia In 2020?
5) REHDA collaborates with UK-based CIOB to establish linkage, cooperation
The Real Estate and Housing Developers' Association Malaysia (REHDA) has signed a memorandum of understanding (MoU) with the Chartered Institute of Building (CIOB) in the United Kingdom to establish linkage and cooperation.
The MoU will see REHDA and CIOB working together and maximising the utilisation of their respective resources via mutual sharing of expertise to the benefit of clients, the industry and society at large, reported Bernama.
"We look forward to the partnership and the opportunity to learn from and collaborate with such an esteemed and world-renowned professional body," said REHDA acting president Datuk N K Tong.
CIOB CEO Caroline Gumble said the collaboration between the two organisations can help a great deal in improving the built environment for creators as well as users, raising up standards while promoting professional development and educational opportunities.
6) MIEA expects property market to recover this year
The Malaysian Institute of Estate Agents (MIEA) believes the property market's strong recovery last year from 2020 signalled renewed consumer confidence as well as an improved property market this year.
MIEA's latest report showed that property transaction volume for 2021 increased 1.5% to 300,497 units with a total value of RM144.87 billion, up 21.7% over the same period in the previous year, reported Bernama.
"The percentage increase may seem small but it signifies recovery," said MIEA President Chan Ai Cheng.
She noted that the residential sector accounted for 66.2% of the total transactions, shifting 198,812 units worth RM76.9 billion. The agriculture and commercial sector accounted for 18.9% and 7.5%, respectively.
7) Decision to build must be backed by feasibility studies, Minister tells developers
While the property market has recovered, with over 300,000 transactions worth RM145 billion last year, the issue of mismatch between supply and demand as well as affordability continued to contribute to the residential oversupply situation plaguing the country.
With this, Finance Minister Tengku Datuk Seri Zafrul Abdul Aziz urged developers to build projects based on business decisions that are backed by feasibility studies, reported Bernama.
"By right, any decision should not be made based only on speculation on expectations for the property market," said the minister.
He pointed that residential overhang increased to over 36,000, with value at RM22 billion as at end-2021.
"Compared to 2020, this was a 24.7% jump in terms of volume and up 20.4% in terms of value," he said.
Related article: B40 and M40: What Are The Housing Schemes Available For You?
Check out these latest project reviews today! Or read our helpful Guides to learn all about the various property buying, selling and renting tips!