16th August – 22nd August
Homeowners who plan to renovate their property must secure the local authority's approval, otherwise they may face problems once they sell it.
Meanwhile, homeowners in Kuala Lumpur will only have a year to complete renovation works at their houses from the date Kuala Lumpur City Hall (DBKL) approved the renovation plan.
1) MPAJ tells homeowners to secure approval for renovations
Homeowners who plan to renovate their property must secure the local authority's approval, otherwise they may face problems once they sell it.
"Most times, property owners will just carry out the works by engaging a contractor as they think it is just a minor modification," noted Ampang Jaya Municipal Council (MPAJ) Buildings and Architecture Department Director Ahmad Alhairi Mohamed Yusuf as quoted by The Star.
"But when it comes to selling or transferring ownership of the property, they can run into problems as all building works including renovation and extension need a certificate of completion (CCC)," he added.
Unapproved renovations could also affect the property's valuation as well as insurance claims.
With this, MPAJ has launched a year-long exercise to help homeowners secure permit for renovation works carried out.
Launched in July, the ongoing programme will end on 30 June 2023 and is open only to owners of landed properties.
The programme allows homeowners to obtain retrospective approval for modifications done within their property.
2) DBKL gives homeowners one year to complete renovation works
Starting this year, homeowners in Kuala Lumpur will only have a year to complete renovation works at their houses from the date Kuala Lumpur City Hall (DBKL) approved the renovation plan.
"If the house owner does not start work within the one year of getting approval and if they fail to complete the work within the year, they will have to renew the plan and reapply for approval," said DBKL Building Control Department director Norizan Sulaiman as quoted by The Star.
Notably, the plan can only be renewed three times, while the processing fee for every approval is RM100.
"If you are not able to complete the project by then, you will have to give a very good reason to convince the OSC committee on why they should approve another renewal," added Norizan.
The move comes amid growing complaints on homeowners delaying renovation works.
Norizan pointed that it did not seem fair for people to put up with the endless drilling, hacking as well as the dangers of dust pollution coming from their next door neighbour.
3) DBKL urges public to report illegal structures
The Kuala Lumpur City Hall (DBKL) encourages the public to be its eyes and ears by reporting illegal renovations.
Norizan Sulaiman, DBKL's Building Control Department Director, noted that while the local authority had rolled out new renovation guidelines in 2015 to provide residents more flexibility when renovating their homes, many property owners had been going overboard with their home extensions, reported The Star.
"We have seen so many cases where professionals come up with an approved plan but the homeowner will get his contractor to carry out renovations beyond the legal limit," she said.
"So if you suspect that your neighbour's renovation has gone beyond the limit, you can come to our office at DBKL Menara 2 in Jalan Raja Laut and request to see the renovation plan."
The community, via their respective resident associations, can play a part in monitoring illegal extensions within their neighbourhood and reporting such transgressions to DBKL, said Norizan.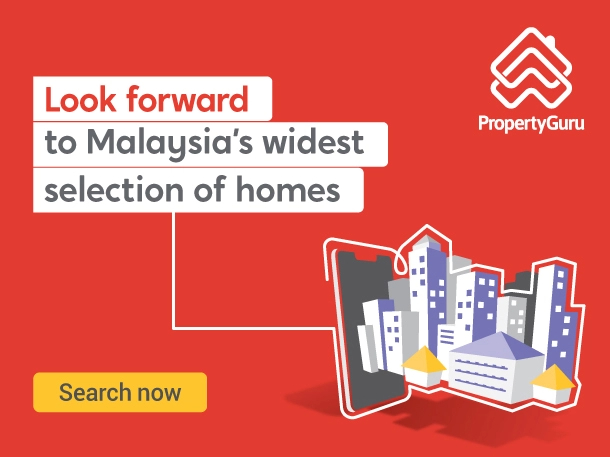 4) Owners may pay up to RM20,000 for demolition of illegal extensions
Owners who fail to remove illegal extensions – despite notices – may pay the up to RM20,000 or even more for the removal of such extensions.
"Usually the cost is between RM15,000 and RM20,000, but if we need a huge crane, tractors and backhoe, then it can cost more," explained a senior officer from DBKL's Enforcement Department as quoted by The Star.
"It takes a lot of work for a demolition order. We need to get all the relevant departments involved, from traffic, building services, mechanical and electrical, licensing, legal as well as police and TNB on standby."
He noted that owners will be notified to remove the illegal extensions themselves before DBKL schedule a demolition.
"If they refuse, they have to bear the cost if we do it," shared the officer.
In fact, DBKL carried out around 25 demolition exercises last year.
5) Jalan Meru flyover improves access to Bandar Bukit Raja
The 420m flyover built by Sime Darby Property Bhd on Jalan Meru has improved access to freehold township Bandar Bukit Raja, which is dubbed as "The Pride of Klang".
Completed in June this year, the RM73.5 million flyover comes with a dedicated ramp to ensure smoother traffic flow to the West Coast Expressway, reported the New Straits Times.
Residents of Bandar Bukit Raja, Kapar and Meru in Klang will benefit from the connectivity provided by the flyover for road users from Bandar Setia Alam, Persiaran Sungai Keramat and Persiaran Astana.
"This flyover on Jalan Meru has been introduced as a solution to enhance the traffic conditions and add convenience to our township residents and communities in the surrounding area," said Datuk Azmir Merican, Group Managing Director at Sime Darby Property.
"Bandar Bukit Raja has grown exponentially since it was launched two decades ago, offering a diverse mix of residential projects and commercial properties. The township also contributes to the growth of the Company's industrial portfolio, as home to some of our biggest industrial parks, namely the Bandar Bukit Raja Industrial Gateway and the newly launched E-Metro Logistics Park," he added.
6) PKNS eyes to launch six projects worth RM600mil this year
The Selangor State Development Corporation (PKNS) plans to launch six projects with a combined gross development value (GDV) of RM600 million this year.
"We are hoping to launch six more projects this year with total GDV of RM600 million but whether we will be launching or not, that is a different story. Nevertheless, we got that in the pipeline," said PKNS CEO Datuk Mahmud Abbas as quoted by the New Straits Times.
He explained that the company is exercising great caution in launching new projects, examining first the country's economic situation.
"We do not want to develop houses without any buyers. When we launch any product, we look at the market ability to buy our products so we got to keep our ears close to the ground to look at the economic situation," he said.
He shared that the value of houses being built by the company ranges between RM400 million and RM450 million.
7) Public Bank to provide Gamuda Land with special sustainable financing package
Public Bank and Gamuda Land have inked a memorandum of understanding to create a special sustainable financing package for the latter's projects.
The projects consists of residential and commercial developments that have secured sustainability recognition from GreenRe, Green Building Index and other accreditation bodies, reported The Sun.
The financing package also includes a fast lane approval and financing option for customers to buy energy-efficient and eco-friendly appliances, fittings and fixtures.
Notably, Public Bank is committed to achieving carbon neutrality by the year 2030 and net-zero by 2050.
"The group is also committed to mobilise RM40 billion in ESG-friendly financing by 2025, including the financing of green-certified buildings," said Public Bank's Managing Director and Chief Executive Officer Tan Sri Dr Tay Ah Lek.
"With a strong market share of 20.5% and 34.0% respectively in residential and non-residential properties financing in Malaysia as of March 2022, Public Bank is thus well positioned to play its role in collaboration with Gamuda Land to drive the sustainability agenda of the property sector," he added.