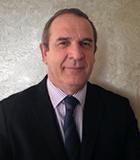 Philip Skorochod, is the founder of Universal21 (www.universal21.com), a leading property agency in southwest Istanbul, Turkey.
1. It is key to find the best possible staff and pay them the best you can. In turn, they will usually repay you ten-fold with their commitment and hard work.
2. Ensure you set your goals and have a strategy to achieve them. This will keep you on track and striving for more.
3. Make sure you listen to everyone, because all input is useful. Sometimes even the cleaner has the best ideas.
4. Be tough on those people who do not pay your bills, and don't accept excuses. This will help to keep you financially ahead of the curve.
5. Make sure you give your staff continual praise. Remember they are your best assets and make your business; money and credibility, not the buildings, brochures or products.
6. Lead from the front and be prepared to get your hands dirty. You get more respect this way, and will ensure that the success of the business is a real team effort for everyone involved.
7. Always use professionals as they usually know their job better than you do and it is important to draw on their talents and expertise.
With hindsight one can always say "I should have done it this way or that way", but experience is about making mistakes and learning from them – and you never stop learning!
It is surprising how sometimes you learn from a mistake in one part of your business operation and it helps teach you something in another part. There is no apprenticeship for running a business and learning is an evolution of trial and error, you just cannot afford to make expensive mistakes.
The best judge is still your own gut reaction but you should always try to get third party opinions to help you decide if your original gut feel was right. Make sure your family support you and use them as a sounding board; sometimes you are too involved to see the bigger picture and a loved one can usually see the right way through the problem.