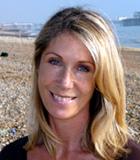 Sally Fraser works for Stacks Property Search and Acquisition. the oldest and most experienced independent buying agency in the U.K.
With the vast majority of property searches staring on the internet, you are able to glean far more information by drilling down and looking beyond the listing alone.
Sally Fraser of Stacks Property Search said: "Some inside knowledge is useful when browsing property portals. You can glean a lot more than the agents would generally like you to know from drilling down, looking at what is not included as well as what is, and knowing what the jargon means.
Here is Sally's guide to getting the most from your internet property search.
Images:
Start by looking at what's missing. No internal shots means that the property needs substantial updating.
If all the lights are on, the property is probably challenged in the natural light department.
Assume the photographer has used a wide angled lens. Check different angles of the same room for a more realistic view. Look at the way the external images have been cropped. If the cropping is close on one or both sides, there is probably something there they'd rather you didn't see. If the front elevation shows little frontage, it is probably right on the road. Google Earth and Google Streetview are your essential next stops to confirm the reality. Do not discount ugly property, If an unattractive property meets all your requirements apart from beauty, give it a chance and go and have a look. Of all the things to compromise on, it is one of the least important. There is a strong chance that that you'll be pleasantly surprised, and even if not, there are many ways of improving the appearance of the exterior.
Description:
Beware association with a prized location. The words 'near' or 'close to' are often used to raise the expectation of a property that is not necessarily very well located. Always go to the map to establish exactly where a property is located. 'Newly developed' or 'newly refurbished' is not a guarantee of quality. Look carefully and at the pictures to give you an idea of how well the work has been done, and pay particular attention to windows, flooring, kitchens and bathrooms. These will give you a good idea of the standard of which the work has been undertaken.
Generally, bear in mind that 'pretty garden' means it's not substantial.
Floorplan:

Fraser added: "The element of the property listing or brochure that often holds the most information is the floor plan. Here you can see whether the layout works for you in its current form, whether it has the potential to be improved or adapted, and how it interacts with the outside space. Pay attention to windows and doors, and restricted head heights."
Which portals to use:
Spend some time setting up customised property alerts. Time spent drawing your own search criteria is time well spent. As soon as anything new comes on it will appear in your inbox. Portals, especially in Singapore where almost every available property appears on one, are one answer when it comes to property search. It does not completely replace traditional methods, and if you are serious about buying, you will need to have good relationships with all the agents in the area. In some countries, using a search agent means you can be sure you will not miss anything, and you'll also get to hear about property before it comes to market, or property that is never advertised in the press or on the portals."

This column has been supplied by Stacks Property Search and Acquisition, the oldest and most experienced independent buying agency in the U.K. It has been edited by Andrew Batt, International Group Editor of PropertyGuru Group. To contact him about this or other stories email andrew@propertyguru.com.sg