When Your Home Has Your Name Written All Over It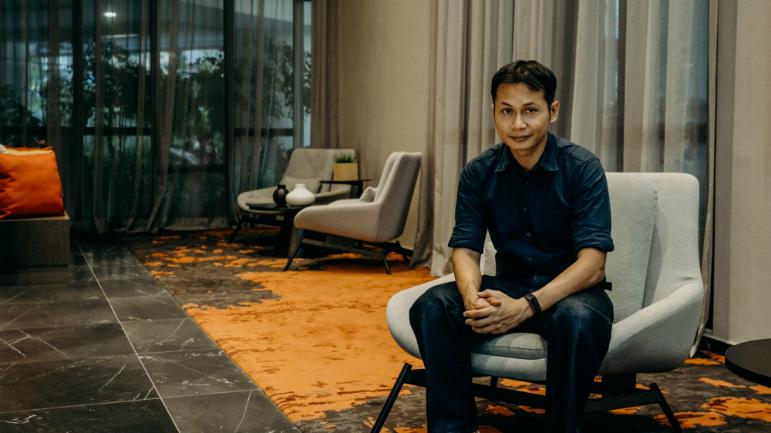 As the son of a Malaysian diplomat, Aliff Yusri has stayed in various parts of the world in his youth.
Being exposed to numerous cultures around the world had its charm, but something was still lacking.
Somewhere along the way, he spent a year or two in Malaysia, and discovered that he loved it best here.
Today, many years later, Aliff is now the Senior PR Manager at Mustard Tree Communications, and has decided to call Malaysia his home.
The Journey Home Was A Long But Fruitful One
As he began his career as a local writer, Aliff had a goal to purchase a property he could call "home", instead of just renting yet another unit.
He felt that he'd be more at ease, knowing that he could return to his own place, after a long day at work.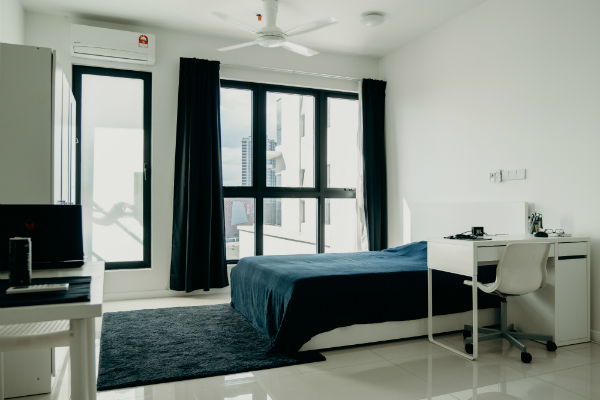 "As a writer for dailies, I don't make much, therefore it took a long time for me to come up with the capital," he explained.
When the time was right, he considered a studio apartment at Kelana Jaya, as he liked the growing community there. He also felt safer living in a township that was more family-oriented.
However, he didn't believe that he could afford a studio apartment in such a well-established location.
Upon recommendation from his friends, Aliff made his way to the
PropertyGuru website,
where he was able to find a suitable project at Kelana Jaya.
It basically ticked all my boxes, and most importantly, it had the compact size that I truly desired," the satisfied Aliff noted.
The price listed in 2018 was RM430,000 and it was a bargain, considering Kelana Jaya was experiencing a saturation of high-rise buildings. "I plan to hold on to this unit for the next five years at least," he said
.
Determination And Self-Belief Are The Keys To Achieving Your Dream Home
Despite being a good deal, Aliff needed to analyse the bigger picture – could he actually afford the unit?
"I was being realistic. It's like when you want to change the world, and after a while, you realise that the world is not going to change unless you change yourself first," he explained.
So, he began to focus on his own financial stability and security. He knew what he wanted, and he needed to achieve it, one way or another.
"Initially, my choice wasn't limited to just studio units. I did look at the secondary market, but I didn't want to purchase from there, as the price tags are usually steep.
Instead, I realised that I needed to enter the primary market, and target those new launches instead. A studio unit seemed to be the smartest way to achieve this," he noted.
In time, Aliff found himself to be more financially sound than he originally imagined, which led him towards his current purchase.
He also found the surrounding greenery very appealing, and its convenient accessibility to the nearby LRT station added bonus points.
Aliff pointed out that he mostly used PropertyGuru for researching and house-hunting when he was ready to purchase.
"
AskGuru,
in particular, really helped my understanding of the property buying process. For example, I didn't realise that there was an additional fee charged for the Memorandum of Transfer (MOT)!" he enthused.
The Apartment Building Just Called To Me
As for the overall development, he felt that the design and the façade were very different from other projects in the area.
It seemed more natural with the choice of lighting as well as the colours that were used.
He also liked the central allocated space within the development, that was designed to house greenery and promote airflow.
It quickly became a place that's primarily used by its residents to rest, relax and mingle, creating a strong sense of community and friendship.
"A lot of thought has actually been put into planning this place," he said with pride. In
Aliff's opinion, Highpark Suites has surpassed his expectations.
"Being right next to the Giant Hypermarket is another plus point, as grocery shopping and errands can be dealt with immediately, and with ease."
He also highlighted that being in close proximity to Paradigm Mall and other amenities such as supermarkets, clinics, entertainment outlets, public parks, and swimming pools will surely help with the appreciation of the unit's value in the future.
"I would say that this purchase had my name written all over it; it felt as though the apartment called to me, and I'm happy to have found my home with PropertyGuru."