Do you want to live life a little… smarter? Smart home systems are opening up exciting connected opportunities in our homes.
That means controlling everything from the brightness of the lights, to the timing on our washing machines with the simple touch of a button.
With the wonderful world of smart home devices expanding daily, we're going to explore the potential to create your very own smart home in Malaysia today.
Here are 5 ways you could unlock a connected future of smart technology in your home.
1) Smart Assistants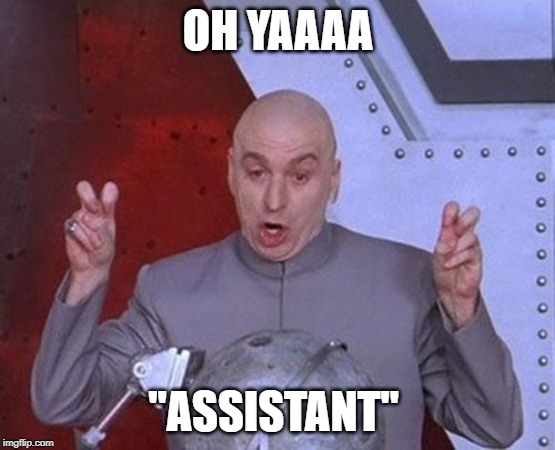 Google Home and the Amazon Echo are the real pioneers of mass-market smart home systems today.
These connected voice assistants can do everything from ordering your daily groceries to finding you the recipe for the perfect chocolate brownies.
The simple voice recognition and user-friendly functionality of technology like Amazon Echo, with its instantly recognisable Alexa assistant, is what's really driving forward their success.
All you really need is a Wi-Fi connection and you're ready to unlock a whole world (wide web) of smart opportunity.
Integrating these devices with things like your online shopping accounts, media accounts, email accounts etc… is only part of the opportunity.
Google Home and Alexa are set to integrate with an even wider range of third party devices, promising a true smart home future.
That means you can sit back and enjoy your favourite movie on Netflix while demanding your smart vacuum machine cleans your bedroom, all from the comfort of the sofa.
To enjoy those perks, you can begin your smart home quest with a Google Home Mini that will cost you RM160++ as sold on Lazada and Shopee.
Then, there's the taller version, the famous Google Home and is priced from RM400. According to Cnet, Google Home has more advantages than its counterparts.
Google Home is the only assistant that is powered by Google's services which are widely used in our lives today. Imagine the amount of commands you can try, and we have just a few, to begin with:
Start with Hey Google or Okay Google and fire away:
Directions – "What is the traffic condition on Federal Highway now?", "Where is the best cheese naan in KL?" or "How long will it take me to Kuala Lumpur International Airport from Bangar?".
Entertainment – Sync your Google account with Spotify, Podcasts and Youtube and listen to the latest playlists or your favourite songs. "Play Maroon 5 songs on Spotify" or "Play Uptown Funk".
Alarms or alerts – Keep track of all your events and let Google alert you. Just say "How's my calendar for today?" or "Set a timer for me at 8pm". Try "Set Classical music alarm for 7am every day."
Latest happenings – Missing a football match? Not to worry, just say "What is Chelsea's score for today's match?" or "Read me the latest news".
These are just some simple commands and you are able to explore more things including playing a game of trivia, asking Google Assistant to sing for you or tell you a joke.
One advantage of Google Assistant is its ability to take 3 commands in a row.
Try this: "OK, Google, turn off the lights, set the volume to five and play my bedtime playlist."
For the adventurous, consider the Google Home Max (RM2500++) or the Google Home Hub (RM412++) that comes with a screen for video calls.
Amazon Alexa, on the other hand, will cost you RM400++ if purchased online from Lazada or Shopee. They come in different variants such as the Amazon Echo Dot from RM150++ and the Amazon Echo Show priced from RM250++.
Just like the Google Home, Amazon Echo is equipped with smart functions. So, you can try these commands for Alexa (which is the voice assistant) to answer questions about general knowledge, traffic, the weather, the time, and almost everything else that might just help your day run smoother.
One good thing about Amazon Echo is its built-in dual-speakers powered by Dolby, which means it sounds much, much better.
2) Smart Power
Why not power up to a connected future with Malaysia's largest energy provider?
TNB Energy Services, wholly-owned subsidiary of power company Tenaga Nasional Berhad (TNB), has targeted the roll-out of its smart home device system,
MAEVI
, to over
9 million homes
by 2022.
This integrated smart system device provides a comprehensive connected ecosystem that gives you the power to control your home.
Maevi is managed by a simple online tool, allowing consumers to turn electrical devices on and off through control of a mobile app.
It also provides real-time energy consumption data and alerts, ensuring a connected smarter future of electricity consumption for your home.
While TNB has the advantage of an extensive customer base to work with, they're not alone in offering integrated smart home solutions to the market.
For an entry-level package, Maevi will cost less than RM2,000 for it to be installed and with energy savings expected of 10% or more.
Malaysians enjoy access to a wide range of service providers and smart home integrators to really commit to that connected science-fiction lifestyle of your dreams.
3) Smart Appliances
You don't need a fully integrated smart home system like Maevi to enjoy the benefits of command at your fingertips.
There are a growing number of smart appliances available on the market in Malaysia today.
Samsung's
Family Hub
is putting the cool back into refrigeration, combining connected opportunity with AI technology to deliver the smart refrigeration system you never knew you needed.
Its integrated smart assistant and Family Hub screen offers a next-generation kitchen experience for you and the family for only RM7,000++.
This flagship product forms just one exciting part of the South Korean tech giant's suite of
smart technologies
.
Samsung is stepping up their smart appliances and has introduced
QLED TV that comes equipped with an AI-powered quantum processor. You can own one today from RM6,000+++.
The good news is that the 2019 Family Hub is now packed with enhanced AI and Internet of Things capabilities. In addition, the Bixby (virtual assistant for Samsung) offers more services and can connect and control hundreds of Samsung and third-party smart home devices.
Xiaomi Mi Smart Home
is an affordable option to go for as the smart home kit is priced from RM350++. The good thing about Mi Smart Home is its compact and sleek designs.
They might be the big headline players, but there are a huge number of connected appliance solutions for your home today, from the strange joy of smart blenders (yes, really) to the convenient cuisine produced by smart cookers.
4) Smart Security
You don't need big bucks or to be living in a luxury condo complex to enjoy the benefits of state-of-the-art security.
Connected smart devices are offering increasingly accessible smart security solutions for homeowners throughout Malaysia.
The
Mi Smart Sensor
set is available from
RM235++
and can be customized based on your requirements.
This simple, affordable starter kit generates user alerts when motion is detected in your home, providing homeowners with real-time updates of potential intruders.
Integration into smart camera systems provides another affordable way to check up on your home while securing that added peace of mind.
While this trendy newcomer to the space adds some fresh spice to the smart security market, there are already a wide number of connected monitors, cameras, and fully integrated systems for you to choose from.
Are you ready to connect to a smarter, safer home?
5) Smart Lighting
Remember when the idea of clapping your hands and the lights coming on sounded like the coolest thing in home design?
Now you can take it a step further with connected lighting throughout your home!
This smart lighting technology provides you with the opportunity to turn on lights with the tap of a smartphone or simple voice command.
In addition, integrated sensor technology can also help automatically monitor and adjust lighting depending on the occupancy of a room.
That means no more worrying about getting told off for leaving the lights on, smart home systems can turn them off for you, saving you money from wasted electricity in the process.
You don't have to rewire your entire home to enjoy the benefits either. Smart light bulb technologies like
Philips' Hue
and Xiamoi's
Mi LED Smart Bulb
could illuminate a smarter future for you today.
Philips Hue Starter-Kit is RM800++ onwards while the Philips Hue 2.0 White and Color Ambiance Starter Kit starts from RM1,200++.
Mi LED Smart Bulb on the other hand costs RM30++ onwards and varies according to voltage and size.
We're all in favour of making smart decisions for your home. Since you're in the mood for enhancing your home, then check out the 5 easy ways to make your house more sustainable! 🙂
Disclaimer: The information is provided for general information only. PropertyGuru International (Malaysia) Sdn Bhd makes no representations or warranties in relation to the information, including but not limited to any representation or warranty as to the fitness for any particular purpose of the information to the fullest extent permitted by law. While every effort has been made to ensure that the information provided in this article is accurate, reliable, and complete as of the time of writing, the information provided in this article should not be relied upon to make any financial, investment, real estate or legal decisions. Additionally, the information should not substitute advice from a trained professional who can take into account your personal facts and circumstances, and we accept no liability if you use the information to form decisions.