When considering any new property, be it for your own living or investment, the first thing one should do is check the median price for an area or project, which you can easily do at online portals such as Property Advisor.
Not to be mistaken with "average price", the term "median price" refers to the middle point, which is the amount right in the middle of all the transactions performed.
This is different from the current value of properties in the area, as it is based on the transacted prices.
It doesn't matter whether you are selling or buying a home, it is useful to understand the trend of the median transacted prices in a particular area or development.
If the median price is trending down, it takes longer to sell a home, and buyers may have more bargaining power.
If the median price is trending up, the market may be "hot", and homes will likely be selling more quickly. Sellers have the upper hand here when prices are going up.
We analysed the residential transactions carried out in 2020, and identified the top 3 areas in Klang Valley with the highest increase in median prices, despite the COVID-19 pandemic!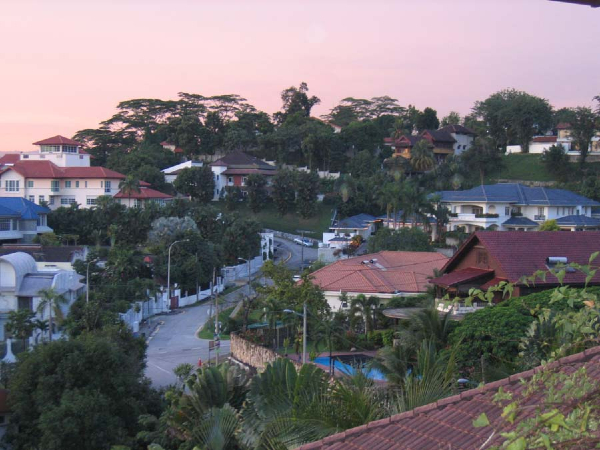 Formerly known as Bukit Kenny or Kenny Hills, this upper-class residential area was later renamed after Malaysia's first prime minister (Tunku Abdul Rahman), as his house was located here.
It boasts a number of luxury condominiums and villas amongst its many housing projects. In 2020, Bukit Tunku witnessed a small dip of 12.5% in transactions, compared to the previous year.
However, median prices went up by a whopping 144.13%, going from RM1,573,750 in 2019 to RM3,842,000 in 2020.
An interesting point to note is only 5% of Bukit Tunku transactions in 2020 were carried out by first-time homebuyers (FTHB).
In comparison, the breakdown for FTHB and investor transactions in 2019 was more balanced, at 49% and 51% respectively.
Bukit Tunku proves to be highly valued for those investing or looking for a second home, with the median transacted price from this segment skyrocketed by 202.51%, a stark contrast from FTHB that decreased by 49.39%.
Second on this list is Damansara, a common enough name in Selangor, and often causing confusion to those from out of town!
This is because many townships have 'Damansara' in their name, such as Kota Damansara, Ara Damansara, and Bukit Damansara.
In Property Advisor's analysis, Damansara refers to the areas of Sri Damansara, Bukit Damansara, Kota Damansara, and includes Taman Tun Dr Ismail.
Property transactions for Damansara dropped by 44.06% in 2020 compared to 2019, yet the median price of these transactions increased by 77.38%, from RM 840,000 in 2019 to RM1,490,000 in 2020.
When broken down into FTHB and investor transactions, it could be seen that the increase was driven by investor demand for properties in this area.
lnvestors seemed to be willing to spend more, as the median price pf properties purchased by this segment surged by 64.82%, compared to a relatively smaller increase of 13.11% for FTHB transactions.
Being the largest port in Malaysia, Port Klang is well-known as an international industrial area, since it serves as Klang Valley's principal port.
Due to the number of people working in this area, there is a huge demand in the rental market, making it an ideal choice for investors looking to earn returns through rental.
This area saw the largest drop in transactions, nosediving by 82.21%. Meanwhile, the median price increased by 69.23% to RM110,000 compared to RM69,500 the previous year.
Not surprisingly, Port Klang transactions for 2020 were largely from investors, making up 83.78% of the total transactions. Even so, this was a 75.78% decrease in investor transactions compared to 2019.
Advice For Investors
When deciding on an area or development to invest in,
it is highly advisable to make some findings on property demand, potential capital gains, and types of property to meet your investment goals.
There are many platforms that you can use for your research, such as PropertyGuru to check on
property listings
and compare prices, or PropertyAdvisor where you can check a property's value estimate and median pricing trends based on actual transaction data.
If you think you have found a good deal and are looking for options to fund your next property purchase, you can consider
cash out refinancing
.
With cash-out refinancing, you replace your old mortgage for a new one with a larger amount, based on the equity you've built in, and withdraw the difference between the two mortgages in cash.
There are pros and cons to refinancing, but it makes sense if you can get a lower interest rate than your existing mortgage, and have a sound use for the money that yields higher returns.
As a start, why not try out PropertyAdvisor's
Refinance Calculator
to find out the current estimate of your home value and the approximate amount you can cash out?
Relevant Guides:
Disclaimer: Information provided on this website is general in nature and does not constitute financial advice.
PropertyGuru will endeavour to update the website as needed. However, information can change without notice and we do not guarantee the accuracy of information on the website, including information provided by third parties, at any particular time.
Whilst every effort has been made to ensure that the information provided is accurate, individuals must not rely on this information to make a financial or investment decision. Before making any decision, we recommend you consult a financial planner or your bank to take into account your particular financial situation and individual needs.
PropertyGuru does not give any warranty as to the accuracy, reliability or completeness of information which is contained in this website. Except insofar as any liability under statute cannot be excluded, PropertyGuru, its employees do not accept any liability for any error or omission on this web site or for any resulting loss or damage suffered by the recipient or any other person.