After almost two years of the global pandemic that wrecked economic and social activities, 2023 is the year of economic recovery, albeit with a weak outlook.
As the world reopens international borders leading to the labour market resurgence, and a more robust domestic demand; positive economic growth is expected, with Malaysia's service sector accelerated to 12.0% YoY, according to Q2 2022 Bank Negara Malaysia Quarterly Bulletin.
However, the global economic outlook remained weak due to ongoing military conflicts in Ukraine, aggressive tightening of the United States monetary policies, and an overestimated recovery of the economy in China.
With the increase in interest rate hikes and the uncertain outlook amid economic recovery, PropertyGuru Malaysia's Sale Demand Index showed a decline of 6.4% QoQ compared to the previous year.
It was observed that the sale demand was 42.4% lower as buyers recalibrated their decisions. However, PropertyGuru Malaysia's Property Asking Price Index exhibited an increase of 1.3% QoQ as sellers had the financial capability to hold out.
On top of that, vast uncertainties in the year ahead make it challenging for projections made at this juncture to remain entirely accurate as positive changes to public policy, federal incentives, and economic prospects could impact the property market for the better.
For more insights and analysis, download the full report here:
Malaysia Property Market Outlook 2023
Report Highlights
Looking Back at 2022
The optimistic changes from a steadily recovering Malaysian economy as the country entered the endemic phase encouraged asking prices to increase. The following standard operating procedures were made more lenient as of the 1st of April 2022.
While the economic recovery has boosted the residential market, the Russian-Ukrainian conflict and the downturn in Chinese economic growth affected the pace. The Russian-Ukrainian conflict propelled the rate of inflation, causing the United States Federal Reserve Board (Fed) to tighten its monetary policies by aggressively raising its policy rates.
In view of the USA's Federal Reserve System rate hikes and the global economic situation, Bank Negara Malaysia (BNM) also raised its Overnight Policy Rate (OPR) by 25 basis points to 2.25% in July. They then raised the OPR again to 2.50% in September and once more in November to 2.75%
This will add pressure to some segments of household loan borrowers, but the Central Bank has assured that risks associated with such borrowers are expected to be contained.
The banks' share of household loans as high credit risks declined to 7.9% from 8.5% in December 2021. The household debt to GDP ratio has also reverted closer to pre-pandemic levels at 84.5%.
Budget 2023: Helping middle and low-income households purchase homes
Budget 2023 was tabled on 7 October 2022 by the then-current government, however, the dissolution of Parliament led to the 15th Malaysian General Elections (GE15) on 19 November.
The situation added a layer of uncertainty as buyers and sellers are likely waiting for potential revisions to these policies before deciding on their transactions.
Key Trends in 2023
In the uncertainties of the global economic outlook and Malaysia's economic recovery, let's look at four key trends that might continue to weigh heavily on property seekers.
1) The Millennials Housing Affordability
The Current Population Estimates Malaysia 2021 published by the Department of Statistics (DOSM) revealed that more than half of the Malaysian population or 1.73 million people are aged between 10 to 40 years old with a median age of 30.3.
This data showed that a significant portion of the Malaysian population as Millennials – born roughly between 1981 to 1996 – are most likely to be home seekers and could shape the market over the next five years.
Housing affordability is a key concern among millennials amid the uncertain economic outlook and heightened housing costs.
2) Effects of Climate Change
According to a special report published by DOSM in 2021, home buyers show more interest in locations on higher elevations without a history of floods.
As a result, properties in flood-prone districts may see drastic drops in prices. Most homeowners will also, take up some form of insurance to protect their homes from climate change.
3) The Ghost of Overhang Properties
The overhang properties continue to be a major issue in Malaysia, while the official data showed improvements in H1 2022 with the total number decreasing by 7.5% to 34,092 units and 4.7% lower than in H2 2021.
Despite the marginal improvement, the volume remains high. Thus, it remains premature to opine whether improvement can be sustained, given the challenging outlook of 2023.
4) Attracting Wealthy Foreign Purchasers
The government introduced a new "residence by investment" visa, officially named the Premium Visa Programme (PViP), targeting high-net-worth individuals seeking to invest and reside in Malaysia.
The objective of PViP is to draw in more foreign investments to strengthen the economy and create jobs for Malaysians. The new visa program is expected to attract more demand to the four major property markets, namely Kuala Lumpur, Selangor, Penang, and Johor.
Big Property Bets in 2023
For many Malaysians, property is the costliest purchase in their life. There are lots of factors that need to be considered in determining the property purchase. Let us look at the big property bets if you are planning to start your journey in 2023.
1) Fear of Missing Out
Despite housing becoming more expensive to own, about
54% of respondents in the CSS H2 2022
showed intention to purchase a property within the next two years, particularly among the older and high-income groups. Properties are often deemed a good hedge against inflation.
While the economic growth is likely to slow in 2023, buyers are unlikely to find asking prices declining with the labour market remaining tight. Additionally, developers' margins are narrowed due to higher construction costs.
2) The Interest Hike Unlikely a Concern to Investors
With borrowing costs on the rise, sales are expected to be slower. However, investors who already owns properties are less affected by changes in interest rates. It is likely that investors were able to partially offset any increase in borrowing costs through their capital gains or by increasing rental rates.
3) Selangor Leads the Transaction but Slow Sales
Selangor remains the state with the most transactions as of the first half of 2022. While the demand eased somewhat in H1 2022 compared to H1 2021, the prices stayed at the same level as in H2 2020.
4) Hotspots that Deserve Your Attention
Ipoh, Skudai, and Cheras took the top three spots for most transactions in H1 2022. The median transaction price for Ipoh is about RM280,000, the lowest of the top three, and the median transaction price of Cheras is around RM500,000.
Should You Buy or Sell Property in 2023?
Buyers should give themselves some buffer when committing to a home purchase given potential interest rate hikes and the uncertain economic climate ahead.
Sellers seeking to sell their properties will likely find that it'll longer to transact unless they lower prices. There is still significant competition from unsold properties that are newly completed.
Conclusion
The global economic outlook for 2023 is gloomier as Central Banks tightened their monetary policies to stall inflation.
Correspondingly, Malaysia's economy is projected to expand at a slower pace compared to 2022. While buyers were concerned about their job prospects, they were also impacted by the higher borrowing costs.
In spite of the projection of weaker performance, the residential market may continue to be active due to expected Government policies to make housing more affordable.
At the same time, sellers are unlikely to lower their asking prices unless unemployment rates start to increase. If the labour market remains tight, sellers are more likely to wait out for higher offers.
Read the full PropertyGuru Malaysia Property Market Outlook 2023:
Or download for later:
Malaysia Property Market Outlook 2023
---
Previous Property Market Outlook Reports: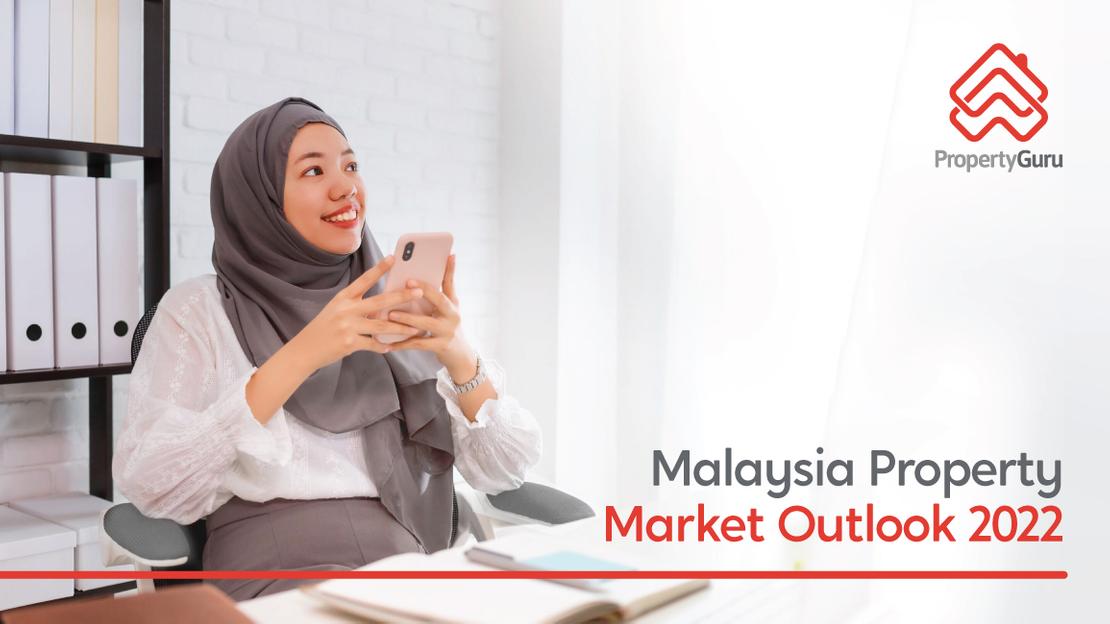 The positive price indicators captured in H2 2021 promises a more stabilised market in the first quarter of the coming year.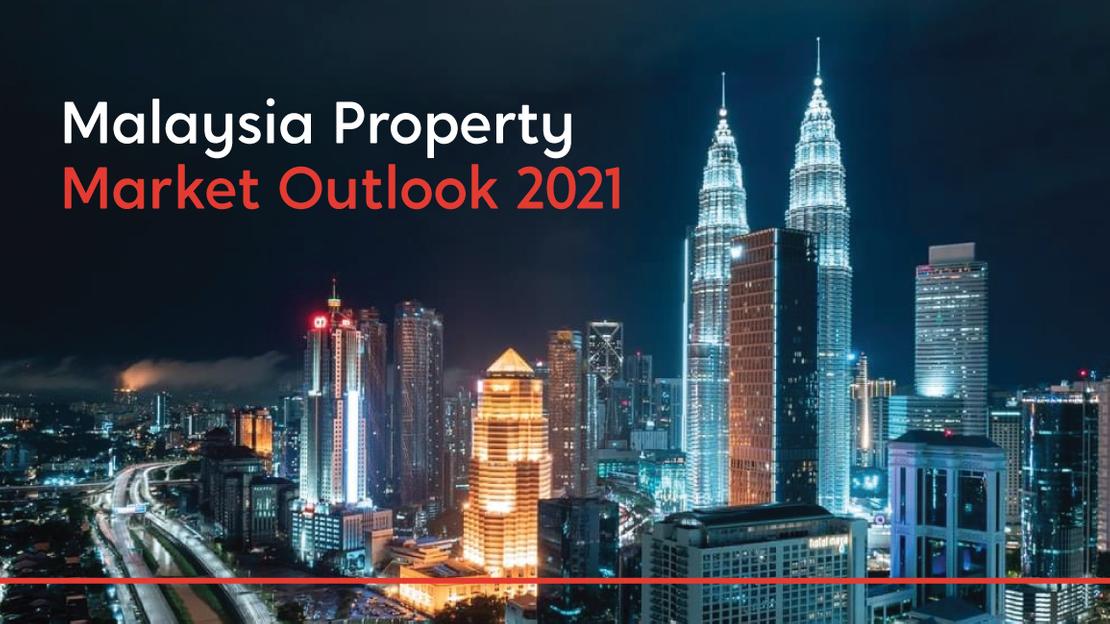 The property market is widely expected to start recovering, on the back of a more positive outlook for the economy.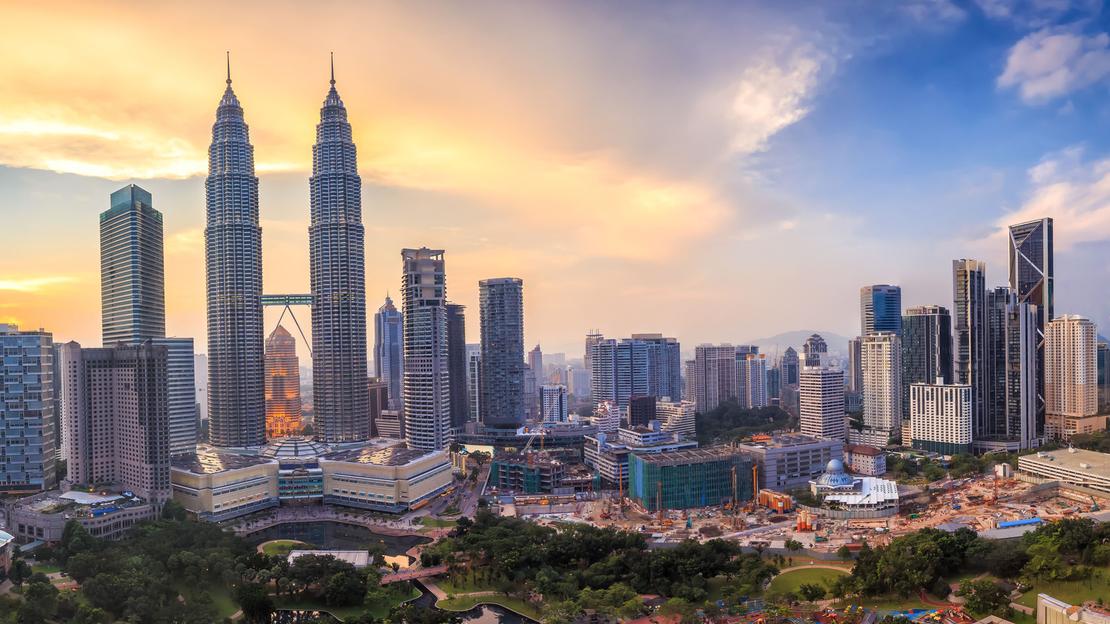 PropertyGuru has taken a neutral outlook for property prospects in 2020, with glimmers of opportunity amid a trying market.