Choices, choices, choices. Everyone loves choices! When it comes to apartments for rent, Malaysia offers more than a few.
But with so many options to choose from, it can be tough to compare the benefits between a regular
condominium
or a service apartment.
With all those choices on the market, we thought it would be helpful to explore the differences in detail. Why are some renters choosing serviced
accommodation
over
condominiums
?
Is it just because they're more convenient, or is there something special about that cared-for, homely feel? Let's take a closer look!
What Is A Service Apartment?
A service apartment is basically a development containing fully-furnished units, with regular housekeeping and convenient nearby amenities like supermarkets.
They're generally more affordable than hotels, especially if you're planning for a longer stay. Of course like most questions about property, there are some key points that can change that equation – amenities and location.
A service apartment is
commercially-titled, thus, the laws and taxes governing this type of property are completely different.
Differences Between A Condominium And A Service Apartment
Although condominiums and serviced apartments have amenities that are rather similar, there are actually some notable differences between both property types.
One clear difference between the two is that a service
apartment is almost always flagged for commercial use, as opposed to residential stays at condominiums.
Here are some key differences:
1) Land status
A condominium is registered as a private residential area, with its individual units owned by different people/ owners.
Serviced apartments are built on
land registered for commercial use,
and operate more like hotels. They tend to have a single owner who owns all units in the building.
Check out properties for rent
2) Price point
Cost Is King! And here's the reality of the kingdom – the different price range between serviced apartments and condominiums.
As serviced apartments sit on commercial land, owners need to fork out higher amounts for costs such as quit rent, electricity and water charges, as well as monthly maintenance fees.
For example, the minimum water tariff in Malaysia for domestic use in Kuala Lumpur or Putrajaya is RM6. For commercial use, this amount is six times higher at RM36!
The minimum electricity tariff in Malaysia for residential use is RM3, while the low-voltage commercial tariff is RM7.20.
Just take a look at the table to see how consumption costs can vary between residential (
condominium
) and low-voltage commercial (serviced apartment):
| | |
| --- | --- |
| Tariff A – Domestic (Residential) Tariff | Current Rate |
| For the first 200 kWh (1 – 200 kWh) per month | |
| For the next 100 kWh (201 – 300 kWh) per month | |
| For the next 300 kWh (301 – 600 kWh) per month | |
| For the next 300 kWh (601 – 900 kWh) per month | |
| For the next kWh (901 kWh onwards) per month | |
| | |
| --- | --- |
| Tariff B – Low-Voltage Commercial Tariff | Current Rate |
| For the first 200 kWh (1 – 200 kWh) per month | |
| For the next kWh (201 kWh onwards) per month | |
Local authorities such as the Shah Alam City Council also impose slightly higher assessment rates for serviced apartments, compared to landed and
stratified
residential properties.
They charge just 3.5% assessment rate on stratified properties such as
condominiums
, but 5% on serviced apartments. Let's explore a general overview of comparative costs!
| | |
| --- | --- |
| Financial Obligation | Serviced Apartment vs. Condominium |
| Utility Deposits | Higher for Serviced Apartment |
| Utility Charges | Higher for Serviced Apartment |
| Quit Rent | Higher for Serviced Apartment |
| Assessment Tax | Higher for Serviced Apartment |
| Maintenance Fees | Tend to be Higher for Serviced Apartment |
It's pretty clear to see why serviced apartment renters usually have to bear higher rental costs.
Check out properties for sale
3) Environment
Condominiums are more suited for families as they provide shared, non-exclusive amenities such as a swimming pool, gym, and party rooms. Woohoo, party room!!
If you're looking to rent a condominium unit, there's also a chance you're going to be living in a more bustling and active environment.
Although bustling does also sometimes mean more noise. We blame the party room.
Serviced apartments, on the other hand, have fewer units and cater to short- and long-term stays. They're also usually right above, or next to, shopping malls.
Rental Rates For Serviced Apartments
Rental prices for serviced apartments vary according to the services and facilities they provide. Depending on the length of your stay, some places may offer you a discount for longer periods of time. There are real benefits in being a repeat customer!
A fully-furnished apartment unit can cost about RM2,400 per month. Such apartments will come with the basic necessities. While they aren't five-star experiences, they're pleasant enough.
You can definitely find cheaper rentals starting from RM1,200 per month, but these may not come with comprehensive facilities (for example, you may find they don't provide bed sheets).
On the other end of the scale are the luxury serviced apartments. These are high-end, and more extravagantly furnished. Such serviced apartments usually cost at least RM10,000 a month.
Serviced Apartments Worth Looking Into!
Here's a list of serviced apartments that we recommend. They're all well-maintained, well-furnished, have great facilities, and are located in city areas with convenient access to top amenities.
These beautiful units come with 1, 2, 3 bedrooms, or in a Studio type, and the costs vary from RM1,500 to RM4,100 for a month's stay (depending on the size and furnishings). It's fancy, and it knows it, and we love it.
Located at the heart of KLCC, this serviced residence is known for its stunning infinity pool that offers a magnificent view of the city. There's a rooftop restaurant, convenience store, gym and more all under one roof.
Priced from RM3,800 to RM8,800 per month, these luxuriously upmarket residences are perfect for solitary stays or sharing with a partner. Now, imagine the stress just melting away as soon as you step foot into your own cocoon.
Tropicana The Residences provides round-the-clock security and boasts a beautiful sky lounge. It's also conveniently located next to a few bus stops and supermarkets.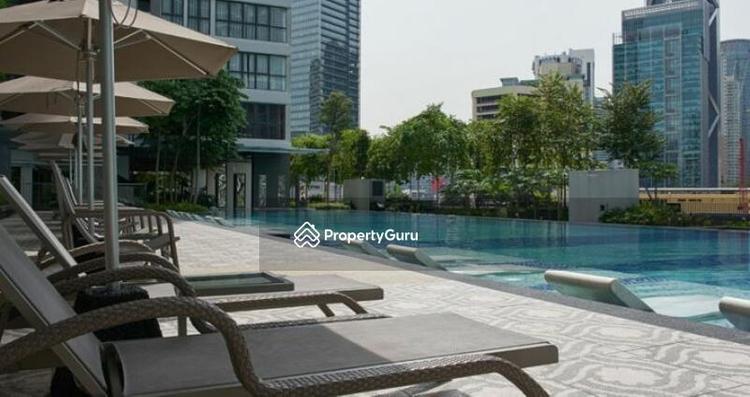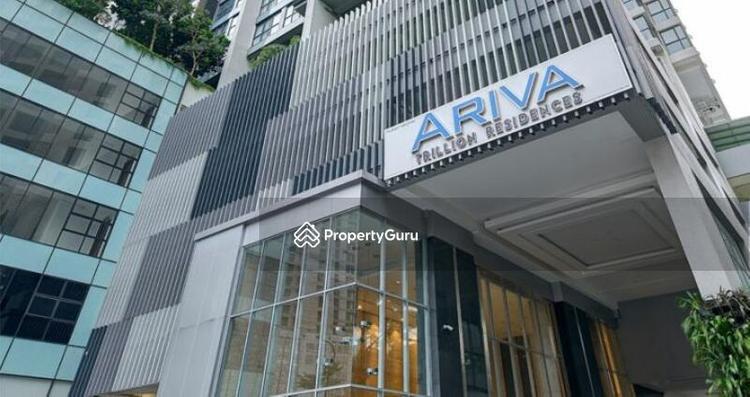 Ariva Trillion Residences is a luxury serviced residence located a mere stone's throw away from the Ampang Park LRT Station.
It boasts various facilities such as a jogging track, jacuzzi, and swimming pools.
Priced affordably
for 3-4 people, rentals can start at over RM3,800 a month.
If you require a larger accommodation, you can also check out a bigger service suite (4 bedrooms, no less), going for a cool RM9,300 a month.
Whether you're looking at renting a condominium or want the benefits of a serviced apartment, remember to consider your needs and budget carefully before making a decision. But if you're looking to buy one for investment purposes, then check out our guide on How To Spot A Great Property Investment Opportunity!
Disclaimer: The information is provided for general information only. PropertyGuru International (Malaysia) Sdn Bhd makes no representations or warranties in relation to the information, including but not limited to any representation or warranty as to the fitness for any particular purpose of the information to the fullest extent permitted by law. While every effort has been made to ensure that the information provided in this article is accurate, reliable, and complete as of the time of writing, the information provided in this article should not be relied upon to make any financial, investment, real estate or legal decisions. Additionally, the information should not substitute advice from a trained professional who can take into account your personal facts and circumstances, and we accept no liability if you use the information to form decisions.