The rapid rise of home rental platform Airbnb has put the spotlight on short term rentals, giving property investors an altogether new option to consider.
For the uninitiated, long term rentals tend to be for periods of 12 months and longer, while short term rentals are typically just for a few days to a month.
Before purchasing a property, real estate investors must first decide on the type of rental that is best suited for them and their investment goals.
First Up: Short Term Rentals
A short term rental allows owners to rent their property for holiday or business purposes, anywhere from a day to a few months.
Typically, the returns on short term rentals are higher, but they do come with certain risks. Plus, because they compete with hotels, it comes with higher demands and expectations for maintenance.
Advantages Of Short Term Rental
1) More Flexibility
This type of rental option gives owners a lot of flexibility, to the point that they can block off periods when they'd like to use the property for their ownselves, without inconveniencing anyone.
2) Higher Rental Income
The one big advantage of short term rentals is the freedom to set the rate depending on demand and time of the year in order to maximise rental income.
3) Less Damage To Property
Regular maintenance and the fact that short term rental homes tend not to be occupied throughout the year mean there's less damage as well as wear and tear to the property.
Disadvantages Of Short Term Rental
1) Property Management
If you choose to use the services of a rental listing service, you'll have to manage the property yourself, which can be tedious.
This means dealing with the general upkeep of the property, upgrading amenities, performing regular cleaning and providing on-call services.
If any of these don't meet renters' expectations, then you have to contend with the added headache of bad reviews on public websites, which won't be great for business.
While these companies take care of all the marketing, property management and maintenance, you'll end up forking out a hefty fee.
2) No Guaranteed Income
Short term rentals lack the consistency that long term renting provides. While you may end up juggling multiple renters during peak season, off-season bookings can be scarce.
Beyond this, external factors like weather, natural calamities, social unrest and economic slumps can also affect the demand and rates.
Ultimately, this means you may end up losing more money in the larger scheme of things.
3) The Costs Do Add Up
With short term rentals, an owner's job doesn't end by signing a contract.
If you don't use a property management company and cannot manage guests yourself, you'll have to hire an independent property manager to do the following:
Meet and greet guests

Conduct checks

Handle payments

Offer emergency support
Beyond this, you'll need to furnish the place appropriately out of your own pocket, in order to attract renters. This includes everything from sofas and cookware, to towels and toiletries.
Still, if you're leaning towards short term rentals, then do your research properly to stay on top of the laws and regulations around short term rentals, which can be changed at short notice, making it a riskier prospect.
Long Term Rentals
Long term rentals of 12 months or more provide stability and security to property owners (think peace of mind), but don't offer the kind of attractive returns a short term rental might.
Advantages Of Long Term Rental
1) Consistency
One of the biggest advantages of long term renting is the stability of a guaranteed monthly rental income, which gives owners the freedom to plan what they'll do with the guaranteed money.
What's more, the tenant is responsible for paying all the utility bills like electricity, gas, maintenance and water.
2) Navigating The Ups And Downs Of The Real Estate Market
Once you've locked a tenant into a long term contract, you don't have to worry about external factors like rents dropping or a lull in the market.
Most contracts also come with a rent increase clause every year – so if a tenant wants to renew their rental contract, you're assured of a moderate gain in rental income.
3) Fewer Administrative Tasks
A long term tenant saves you the hassle of administrative tasks like showing the apartment to potential renters, paperwork and regular upkeep.
Once the renter signs the agreement, you won't have to worry about finding another tenant for at least another year.
Disadvantages Of Long Term Rental
1) Less Flexibility
A long term rental means that the property isn't easily accessible for your own personal use. Worse, if you're in a financial bind, you can't spontaneously decide to sell off the property.
There are clauses in any rental agreement that serve the interests of both the owner and the tenant, and it's important to honour them.
2) Less Control Over Your Property
In a short term lease, owners can quickly inspect and assess their property between the departure and arrival of guests.
Yes, this also includes unpleasant situations where the tenant hasn't paid the rent in months!
There are procedures and protocols in place whereby you need to give your tenant enough notice before showing up to do a routine check.
3) Finding A Suitable Tenant
The real estate market is unpredictable, making it difficult to find a tenant who's willing to accept your price and terms.
In such situations, owners are often forced to bring down the rent just to ensure that their property isn't sitting vacant.
Beyond that, in a long term lease, owners need to be more motivated to find the right tenant to stay in their home.
This means they have to spend extra time vetting and checking references to find the right match. On the other hand, finding a short term renter is less tedious and time-consuming.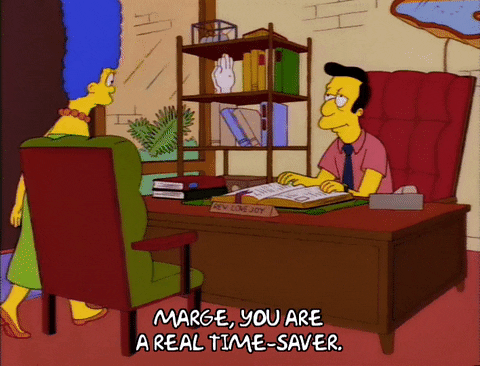 Both types of rental approaches come with their own unique set of risks and rewards. Ultimately, you need to look at your individual goals and objectives and decide what is right for you.
Because both types of rentals have risks, do ensure you take the right steps to mitigate these issues.
Now, if you're about to rent out your property, then read up on how to make the most of your home renovation so that it's more attractive to potential tenants when they come a-visiting!
Disclaimer: The information is provided for general information only. PropertyGuru International (Malaysia) Sdn Bhd makes no representations or warranties in relation to the information, including but not limited to any representation or warranty as to the fitness for any particular purpose of the information to the fullest extent permitted by law. While every effort has been made to ensure that the information provided in this article is accurate, reliable, and complete as of the time of writing, the information provided in this article should not be relied upon to make any financial, investment, real estate or legal decisions. Additionally, the information should not substitute advice from a trained professional who can take into account your personal facts and circumstances, and we accept no liability if you use the information to form decisions.