In the first quarter of 2022, the Malaysian property market saw property seekers gravitating towards being renters versus homeowners.
Affordability issues and financial insecurities in the wake of the COVID-19 pandemic continues to weigh heavily on the perception and the changing priorities of home seekers, who are now leaning heavily towards rental properties as a solution. This has translated into a steady rise in rental property, in terms of price, supply, and demand.
The property market saw gradual improvements in the Malaysia Property Market Report's (MPMR) price and supply indices in Q1 2022. This trend is anticipated to continue throughout the year as the market readjusts to a post-pandemic environment, with a possibility of picking up pace towards the final quarter as consumer confidence and overall job security trickles back into the market.
The absence of substantial government incentives for the property market under Budget 2022 also means that developers will have to adopt innovative marketing strategies to keep demand alive.
Our newly enhanced report now presents three main indices – the Price Index, Supply Index, and Demand Index – for both the sale and rental market, as well as high-rise and landed properties captured on
PropertyGuru.com.my
, powered by
PropertyGuru DataSense
.
Report Highlights
Read the online report here:
View Online
Get The Guru View
Malaysia Property Sale Market Index
The Sale Price Index, which tracks the movement of asking prices for listed properties on
PropertyGuru.com.my
, ticked upwards by 1.04% quarter-on-quarter (QoQ) in Q1 2022, registering an increase of 1.71% year-on-year (YoY). This is an improvement on the 0.19% QoQ drop, and 0.14% YoY gain it registered in the previous quarter.
The Supply Index, which is based on the overall volume of listed properties, continued its upward trend, gaining by 0.31% QoQ and 19.10% YoY in Q1 2022. However, the numbers reflect a much slower pace of increase from the previous quarter, when supply rose by a notable 13.54% QoQ.
The Demand Index, based on the number of listings that were viewed, actioned upon, and enquired by users on
PropertyGuru.com.my
, found that overall demand dropped by 2.40% QoQ in Q1 2022. Despite a 15.43% YoY gain, the continued quarterly contraction follows on the heels of a sharp 44.05% QoQ drop registered in Q4 2021.
Malaysia Property Rental Market Index
The Rental Price Index saw an increase of 1.22% QoQ in Q1 2022, accompanied by a 1.96% YoY rise.
In tandem with this, the Rental Supply Index also registered an increase of 1.68% QoQ and 1.15% YoY in the first quarter of the year. This reflects an upward trend for rental property, brought about by a notable increase in demand.
The Rental Demand Index captures this as a 4.62% QoQ increase in demand among home seekers in Q1 2022. From a yearly perspective, the increase is even more pronounced, with a massive 93.27% YoY hike in rental demand.
High-Rise Property Sale and Rental Market Index
The High-Rise Property Sale Price Index found that prices for stratified properties fell by 0.23% QoQ in Q1 2022, while only registering a 0.51% YoY increase in the same period. The Supply of High-Rise properties, however, continued to increase by 3.25% QoQ and 18.24% YoY.
Notably, this goes against the grain of current demand, which fell by 1.14% QoQ in Q1 2022, despite registering a gain of 29.84% YoY.
From a rental perspective, the story is slightly different. The High-Rise Property Rental Price Index moved up slightly by 0.91% QoQ and inched upwards by 0.20% YoY. Supply also increased marginally, with the High-Rise Rental Supply Index moving up by 2.72% QoQ and just 1.82% YoY.
However, the current supply of high-rise properties for rent does not match the increasing demand. High-Rise Property Rental Demand Index registered a 6.08% QoQ increase and a whopping 111.23% YoY jump in the last quarter.
Landed Property Sale and Rental Market Index
Landed property houses continue to be the strongest performing property type in terms of transactions, but overall reduced demand for property purchases is taking its toll on the segment in the short term.
The Landed Property Sale Price Index captured an increase of 1.10% QoQ and 3.64% YoY in Q1 2022. Supply dropped by 1.54% QoQ in the same period but expanded by 19.77% YoY.
However, the Landed Property Sale Demand Index dipped by 1.96% QoQ, while it increased by 5.21% YoY.
Rental values for landed properties, however, are currently on a downward trend. The Landed Property Rental Price Index dipped by 0.50% QoQ but gained by 5.72% YoY in Q1 2022. On the other hand, supply moved up by 0.68% QoQ but dropped by a notable 14.38% YoY.
Demand also contracted by a slight 0.58% QoQ in the first quarter of the year, but overall remained healthy with an increase of 39.19% YoY on the Landed Rental Demand Index.
Area Focus: Bandar Puncak Alam
Despite the slow pace of improvements in the market, there are locales that are proving to be bright spots by continuing to perform strongly against a tough economic climate. Among them is
Bandar Puncak Alam
in Kuala Selangor.
In Q1 2022, prices in the vicinity moved up by 5.32% QoQ and 13.97% YoY. Supply too is on the rise, registering a 9.89% QoQ increase, and a 49.67% YoY jump in the first quarter. This coincides with rising demand, which expanded by 32.16% QoQ and 29.19% YoY.
The Rental Index also shows strong potential for the township. While rental asking prices contracted by 2.50% QoQ in Q1 2022, it grew by a sizeable 52% YoY in the previous quarter. The supply of rental properties in the vicinity is also increasing in unison with demand, moving upwards by 18.92% QoQ and 22.65% YoY.
Strong demand for rental property is expected to grow in the current quarter, having already registered a 29.96% QoQ and 34.33% YoY increase in Q1 2022.
Located 30 minutes from the KL City Centre via the KL-Kuala Selangor Expressway, other major highways that connect to Puncak Alam include the Guthrie Corridor Expressway, New Klang Valley Expressway, and the Damansara-Shah Alam Expressway.
In addition to Hospital UiTM and the UiTM Puncak Alam university campus, the neighbourhood's rapidly modernising landscape includes new malls, commercial centres, eateries, schools, and other day-to-day conveniences at easy reach for most residential clusters in the area.
Conclusion
Despite clear signs of improvements in the market and an expected recovery in the second half of the year, homebuyers continue to be bogged down by factors such as affordability, inability to secure a loan, job security, and overall economic stability.
In the interim, buyers continue to hope for more government initiatives that will result in better financial security during this period. It will take incentives like those offered under the HOC to keep property demand afloat until the economy fully recovers. Without this, developers who are already facing the pressure of rising operational costs will have to be innovative and inventive to revive buyer attention.
Meanwhile, the rental market will likely continue to heat up in the coming months, as a direct result of subdued buyer appetite. This will be driven by the existing desire among home seekers to upgrade their lifestyle and living environment following their experience with pandemic-related restrictions.
Malaysia Property Market Report Q2 2022
For more insights and analysis, download the full report here:
If you're interested in more property insights, check out our prior Property Market Reports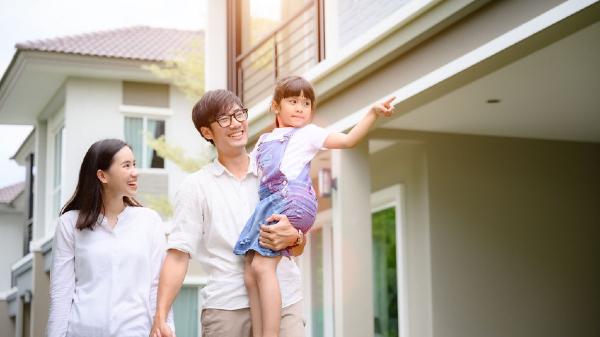 Get past insights on Malaysia's property sector here
Disclaimer: The information is provided for general information only. PropertyGuru International (Malaysia) Sdn Bhd makes no representations or warranties in relation to the information, including but not limited to any representation or warranty as to the fitness for any particular purpose of the information to the fullest extent permitted by law. While every effort has been made to ensure that the information provided in this article is accurate, reliable, and complete as of the time of writing, the information provided in this article should not be relied upon to make any financial, investment, real estate or legal decisions. Additionally, the information should not substitute advice from a trained professional who can take into account your personal facts and circumstances, and we accept no liability if you use the information to form decisions.