Titles are important. Just ask any politician. And when it comes to property, they're not just important, they're essential.
A property's title deed is the ultimate proof of ownership, you see.
This is a legal record of possession that solidifies your ownership of what's likely to be the most valuable asset (and most expensive purchase ever made!) you own.
And when it comes to titles, the Master Title is the king of them all.
What is a Master Title?
The Master Title is the single most important document relating to ownership of a development. It's issued during the construction and development stage of a property's life cycle.
It records the rights of ownership for the current landowner/developer, as well as providing them the right to sell or transact that land/property covered under the Master Title.
Once a developer has been given permission to develop a piece of land, the Master Title will be granted to them from the local Land Office.
All properties and divisions that are built under the Master Title are now technically owned by the developer or landowner until such time as an individual Strata Title or Individual Title is issued.
While separate units are divided into an Individual Title or Strata Title when they are sold, the common areas and shared facilities such as playgrounds, swimming pools, outdoor areas etc remain under the Master Title.
What's the difference between Strata Title, Master Title, and Individual Title?
The Master Title, Strata Title, and Individual Title are the three official documents which concern different elements of property ownership in Malaysia.
Knowing the difference between these three could be the difference between a complicated transfer of ownership or a simple submission of paperwork.
1) Master Title
This is the title document held by the developer or landowner at the point of construction. It's the initial title issued for a particular property development (as explained in greater detail above).
Think of it like the One Ring to Rule Them All, but apply it to very important piece of paperwork instead. You get the idea.
The Individual Title is a legal document which is used to designate ownership of individually located properties such as landed properties.
Once the developer has completed construction of the wider development, an Individual Title can be applied for and issued to register ownership of this separate parcel of land and the relevant property on it.
Basically it's a document which lays out the extent of the property, various conditions that relate to that ownership, and ultimately the name of the person who now owns it.
The Strata Title
comes into play when a developer is constructing a stratified building, that is something like a condominium/apartment complex where individual property units form part of a larger shared development.
Under the Strata Title (Amendment) Act 2013, a Certificate of Proposed Strata Plan must be applied for within 3 months of the completion of the overall development 'super structure'.
The 'super structure' might sound like something the bad guys designed in Star Wars, but it actually relates to a point of construction when all walls dividing separate parcels and units within a development are FINALLY complete.
Once this has been approved, the developer has one month to apply for individual Strata Titles. A Strata Title should be registered before the handover of vacant possession to the purchaser.
What else do we need to know about titles?
A Master Title represents the entire development, where an Individual Title or Strata Title will represent the parcels of land subdivided and removed from that Master Title.
Think of it like cake (who wouldn't want a cake analogy!?) – the Master Title is the whole cake in all its full glory. An Individual Title represents a single slice, cut and removed from that cake.
Now, a Strata Title would be more like a cake that's been cut into hundreds of different sized sections.
The difference between an Individual Title and Strata Title is not always clear-cut (pun intended), and you should check with your developer rather than assuming which one will be issued.
Some landed property may include shared common areas, such as townhouses in part of a larger development, and in those cases a Strata Title will almost certainly be used to apply ownership.
Why does this matter? Well, for one thing, an Individual Title tends to be issued more rapidly than a Strata Title due to the logistics of project development.
More importantly, a Strata Title also comes with common responsibilities such as maintenance fees and sinking funds relating to shared areas.
Master Title

Issued to developer at start of construction

Covers the complete project development area

Includes all common and shared areas

Sub-divided to make Individual and Strata Title

Individual Title

Sub-divided from Master Title

Ownership for individual property

Normally relates to single landed property

Relatively quick to be issued

Strata Title

Sub-divided from Master Title

Ownership of strata property as part of shared development

Can be used for individual houses within a shared development

Includes obligations for shared maintenance

Sometimes slower to be issued
How does the title affect property transactions?
Without a legal title relating to your specific property, transactions can become somewhat complicated. In the case of an Individual Title, that's not always so much of a problem.
Since these titles are often issued fairly swiftly, you're unlikely to be in a situation where you're trying to sell a property without the relevant title. When it comes to the case of a Strata Title, this can be a little more complex.
If your property is still legally registered under a Master Title, you will require a Deed of Assignment (DOA) to be filed at the High Court to transfer ownership.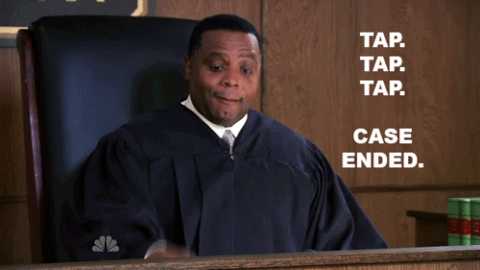 This DOA will require official stamping, and relevant stamp duty that goes along with it. That compares to the relatively straightforward use of a
Memorandum of Transfer
registered at the Land Office in the event that you possess an Individual Title or Strata Title.
What's particularly worrying is the cases where a developer goes bust before a Strata Title is issued. In those cases a property owner will be forced to go down a legal route of acquiring a title from the liquidator.
This means you might have to suffer the financial costs of legal representation and acquiring the Strata Title.
Without a Strata Title or Individual Title, it may also be hard to be approved for financing from banks to purchase property in a secondary market. That's a big deal when it comes to property purchases.
But we don't want to end on a low note! It's really kind of awesome that we live in a country where clear laws govern property ownership.
Without that, we'd all be living in a crazy land of dodgy developments changing hands over a coffee table!
With the Master Title, Strata Title, and Individual Title, you can be sure that when your name is on the paper, you really do officially own the property in the eyes of the law.
Does all this talk of titles make you eager to discover some new property? Be sure to remember the importance of a good developer when you do! Here's our guide to Why Top Property Developers Are A Top Choice.