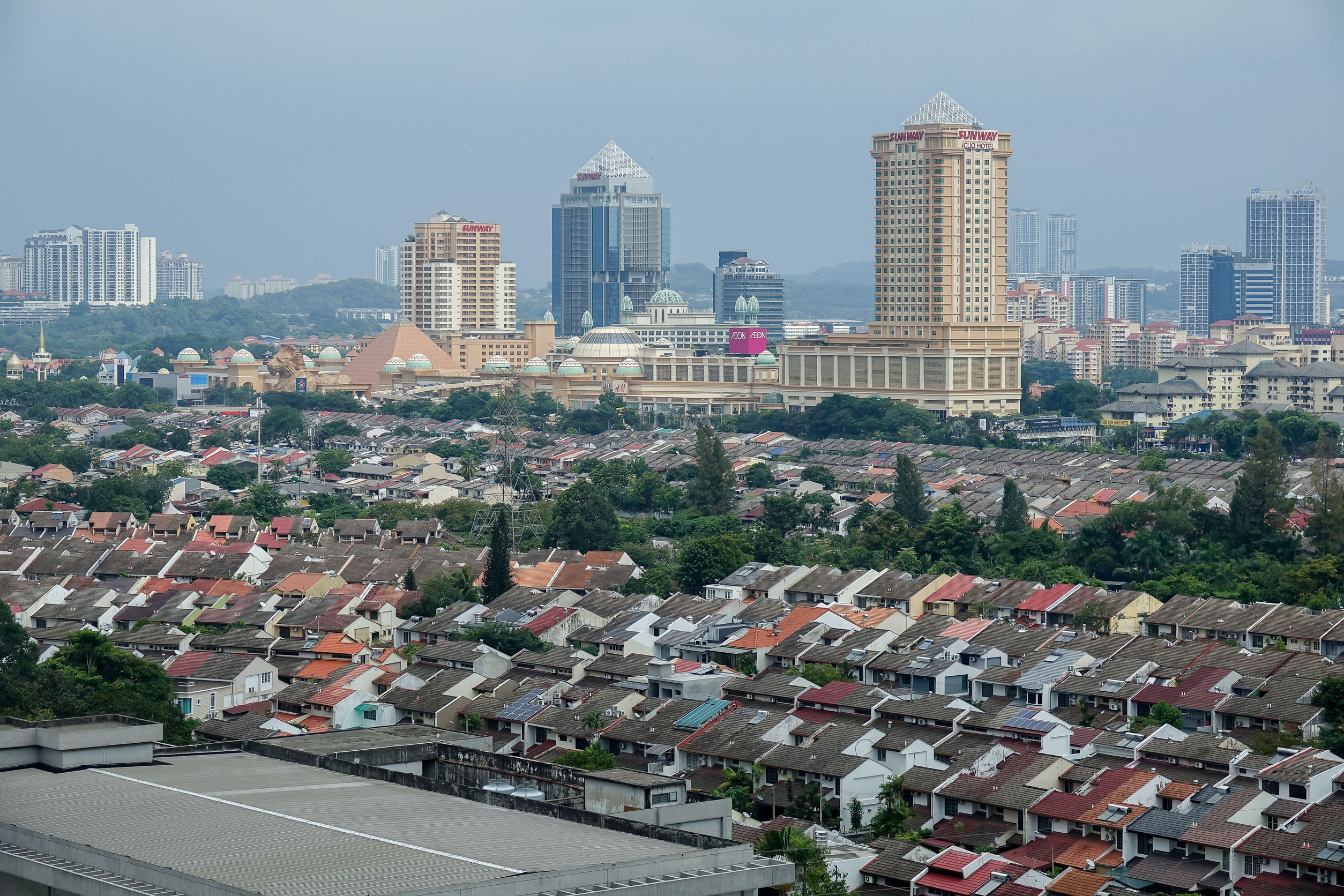 Insights On Subang Jaya Property Prices
Subang Jaya is a popular municipality located in Selangor, just 20 kilometres south of Kuala Lumpur. The township was first established in the late 1970s, and rapid development since has seen this attractive suburb expand into a mature municipality.
The strategic location and excellent connectivity mean that Subang Jaya offers some of the most popular property choices in Selangor, attracting both young professionals and growing families to the benefits of city life without the hustle and bustle of downtown KL.
Property Trends In Subang Jaya
PropertyGuru sales data reveal that across more than 50,000 transactions in the past 12 months, the median price of properties in the Subang Jaya area was RM838,000. That represents a CAGR (compound annual growth rate) of 9.0%.
Subang Jaya is a township which boasts a diverse range of properties, with condominium developments sitting alongside exclusive bungalows and terrace houses. Three notable upcoming developments perhaps show an increasing focus on high-rise developments in the area.
The developments at Paisley Serviced Residences, Aurora @ SJCC as well as Lot 15, SJCC cater to those homebuyers looking for a new "home-in-the-sky" in Subang Jaya. But what do historical price trends show us about the different properties available in the area?
Subang Jaya Bungalow Prices
Bungalows in Subang Jaya comprise some of the most expensive, and highly desirable, real estate in the area. A six-bedroom on PropertyGuru is listed (at the time of writing) as the most expensive, going for a price of RM8.5 million, showcasing the more exclusive aspect of Subang Jaya's housing market.
Average prices over the last 24 months reveal a more mixed picture for bungalow prices in the area. Tracking two years of transaction data on PropertyGuru reveals an average price per square foot (psf) at RM761.
While June 2018 saw the highest price psf at RM766, it was all downhill from there as prices began to drop to its lowest in October 2018 (RM734 psf). Those prices managed to demonstrate a steady increase after that, with slight fluctuations all the way to December 2019 (RM779 psf), when a sharp rise brought prices back to a new high of RM796 psf in June 2020.
Subang Jaya Condominium Prices
Condominiums in Subang Jaya have enjoyed valuation growth over the past two years, but it still saw some fluctuations of its own, according to the PropertyGuru sales data.
Prices took a tumble from June 2018 to reach a low of RM635 psf in November 2018, before it rose briefly for a few months to June 2019 (RM674 psf). After another slight drop, it climbed significantly higher from November 2019 (RM625 psf) to the new high of RM709 psf in June 2020.
This sales data indicates that the price psf for a condominium unit in Subang Jaya is relatively resilient (average of RM660 psf). Across the major residential unit categories, condominiums showed the best performance in average price psf in the municipality for the last 24 months.
Subang Jaya Semi-Detached House Prices
Semi-detached houses in Subang Jaya occupy an attractive position for growing families and more affluent buyers, with prices generally more accessible than those of more exclusive luxury bungalows or high-end condominiums.
While PropertyGuru shows the market experiencing several dips and peaks over the two years from June 2018, average prices remained at a healthy RM523 psf in the last 24 months. The lowest number was recorded in September 2018 (RM500 psf), which climbed to RM546 psf in March 2019.
Once more though, prices dropped till it reached a new low – RM495 psf in November 2019. Recovering, the graph went on to climb to RM545 psf in June 2020, with the trend indicating that there may be yet another decline.
Subang Jaya Terrace House Prices
Terrace houses in Subang Jaya have transacted at an average of RM358 psf in the last 24 months from June 2018, according to an analysis of PropertyGuru sales data over that period.
With current listing prices on PropertyGuru stretching from approximately RM363,000 to RM3.7 million, terrace houses in Subang Jaya cover a wide range of types, from luxury homes to investment opportunities in small fixer-uppers.
While prices were generally on an increase till December 2018 (RM366 psf), the graph went on a gradual downward trend till September 2019 (RM334 psf). After that, prices began to improve till it reached its new high of RM406 psf in June 2020, indicating that terrace houses were yet another type of property in Subang Jaya that was relatively resilient.
Explore Subang Jaya properties for sale on PropertyGuru today!