Many say that the first thing you shouldn't do when moving into your new place is to install Wi-Fi. Why? Because once it's connected, you'll be too distracted and won't be able to finish moving in!
First, you'll be watching videos on how to install IKEA cupboards, then the next thing you know, you're down the rabbit hole of IKEA vlogs, Swedish food recipes, and adorable animal videos.
However, if there's one thing everyone can agree on in the modern world, it's that fast, reliable, and consistent Wi-Fi is a must.
All, or most of our gadgets, rely on it – from our phones and gaming consoles to even door locks, washing machines, ovens, and air-cons.
Consistent and fast internet can also be a make-or-break factor when renting a property. Everyone needs the internet and uses it daily, and the last thing a tenant would want is to be tied to a 12-month rental contract with a unit that has the internet speed of a snail.
3 Reasons Why TIME Internet Could Be a Good Choice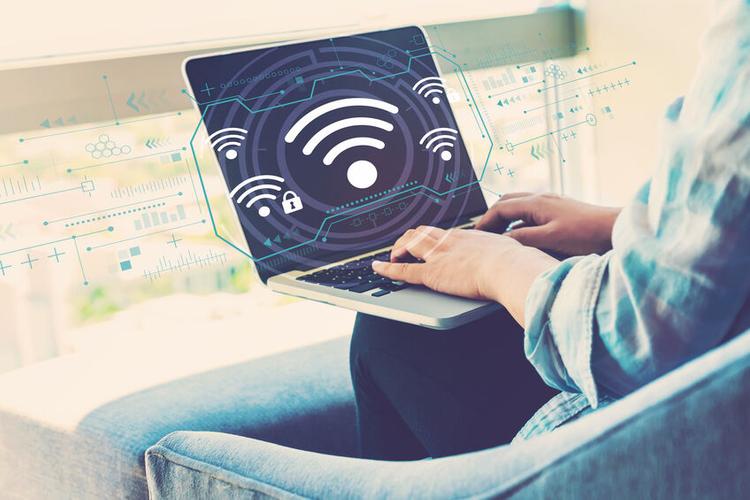 When it boils down to searching for an internet provider for your home, a few household internet brands are bound to pop up. However, one of the best options, especially for condominiums and apartments, would be TIME Internet.
We all know fast internet is a prerequisite for good internet plans, but why is TIME one of the most highly-sought after Wi-Fi choices for condos and apartments in Malaysia?
1) Affordable and Better for Value
Netflix fee, maintenance fee, monthly instalments and the likes – there are tons of things to pay for every month for your home. Add to that the internet bill. Some may think of skimping and relying solely on mobile data, but in the long run, having Wi-Fi at home is the best option.
With so many gadgets that rely on the internet (handphones, gaming consoles, TVs, tablets, and even smartwatches), TIME's plans start from RM99 per month for 100 Mbps, which is a good option for households with heavy internet consumption.
Additionally, TIME's internet plans also come with an unlimited download quota, so you can have all your favourite movies, games, apps, and more at your fingertips.
So, compared to other internet providers, TIME provides a better Mbps value for your home based on similar prices offered by other market competitors.
"Mbps" refers to Megabits per second, a unit of measurement used to indicate download and upload speeds. The higher the Mbps, the smoother and faster your Wi-Fi connectivity is.
*Prices as of 15 April 2022
2) Consistent Broadband Speed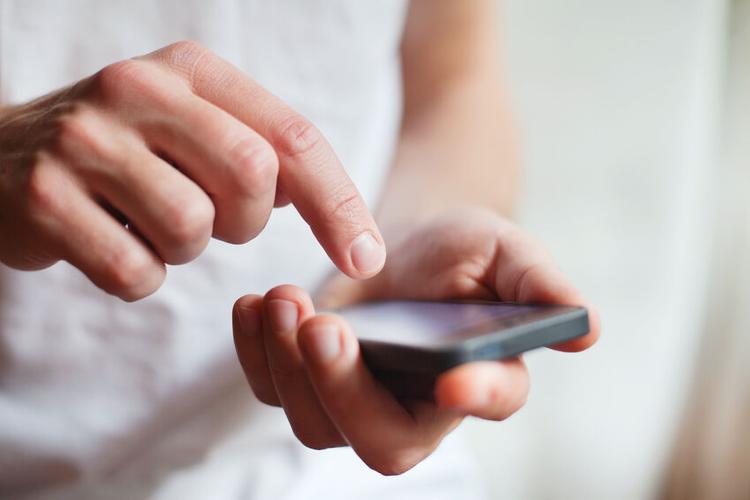 Ever been so close to winning a game when suddenly, it starts to slow down and the dreaded "connection unstable" message appears?
Nothing kills the mood more than dealing with slow and inconsistent internet speeds, especially when your YouTube videos can't stop buffering and you have to endure it in 144p.
According to Ookla®, TIME holds the highest consistency score in Malaysia for broadband from Q1 2020 to Q1 2022, with the latest consistency score at 87.4% of results measuring at least 25 Mbps download speed, and 3 Mbps upload speed.
What this means is, with TIME, you can enjoy consistent internet anywhere in your home. Gone are the days you need to worry about connectivity dropping in certain spaces, especially rooms like the toilet.
3) Provides 100% Fibre-Optics
Another great thing about TIME is that they provide a 100% fibre optic network. Fibre-optics are cables that transmit data and are faster than traditional-use copper. With pure fibre-optics, you'll be able to access higher internet speeds and better internet stability.
For families and households who consume a lot of internet, this also means a better gaming experience, content streaming, faster downloads, and the ability to cater to multiple devices so that nobody experiences a lag in connectivity.
3 Easy Steps to Apply Online for TIME Internet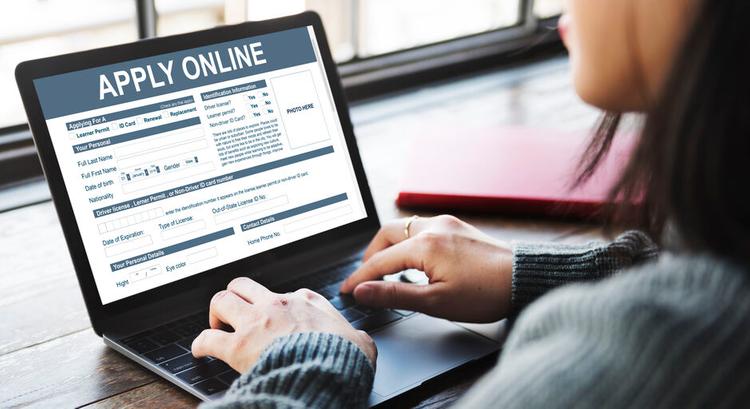 1) Visit Time.com.my
2) Check if your area is covered
TIME is usually only available in high-rises such as condominiums and apartments, and selected areas. Before signing up for a package, check thoroughly that your location is covered.
On the homepage, click on the "Check Coverage" button.
Fill in your building name, location, or postcode to check.
If your area does not appear on the map, that means there is no coverage in your area just yet. Fortunately, you can choose to be notified when it is available by filling in the form here.
3) Select your preferred TIME Internet package
If your area appears on the map, congratulations! That means it's time for TIME. You can select your preferred option from several
TIME Internet's packages
,
starting from RM99 per month for 100 Mbps to RM199 per month for 1 Gbps
, depending on how much internet usage you'll need.
Signing up for a TIME internet package is simple as it can be done both offline and online. If you choose to do it offline, you can check out their pop-up booths around your neighbourhood, or you can sign up online with ease!
Aside from a 24-month contract, an online exclusive means you'll have the privilege of signing up without a contract. Bear in mind, though, that a one-time charge of RM400 is applicable, and subscribers will not be entitled to any other promotions.
TIME Internet Promotion 2022
As technology progresses, and so does the human need for better Wi-Fi connectivity, it's never too late to make the change for faster internet to serve you and your family's needs.
If you've been scouting for internet providers for your condo or apartment,
TIME's latest promotion
may come in handy.
From 1 April 2022 onwards, new subscribers for all plans get to enjoy the first month of subscriptions for free, while 500 Mbps and 1 Gbps subscribers get a free Mesh Wi-Fi router!
Alternatively, you can reach out to a TIME authorised dealer to sign up, or call 1800-18-1818 to speak to a TIME telesales representative. Don't let lag and inconsistent internet interrupt your life, and make smart Wi-Fi choices for your new home!
10 Frequently Asked Questions about TIME Internet
1) How to find out if TIME is available in my area?
TIME's internet service is currently available in multi-dwelling units (i.e. condominiums and apartments) in Kuala Lumpur, Selangor, Penang and Johor. Head on to TIME's internet coverage search to find out if yours has been brought up to speed.
2) What can I do to get TIME coverage in my area?
Let TIME know
here
or ask the Joint Management Body (JMB) or Management Corporation (MC) of your property, get in touch with them via their hotline at 1800-18-1818 or cs@time.com.my, and they'll take it into account in their coverage expansion planning.
3) I live in a landed property. When will TIME Fibre Home be available to me?
TIME is not able to cover all landed property areas at this point in time. For the latest updates, follow their FB page at www.fb.com/timeinternet.
4) My JMB/MC has already gotten in touch with you and given you the green light. Why aren't you here yet?
According to TIME, it typically takes about six months to extend their coverage. If there hasn't been an update, get your JMB/MC to drop TIME an email at cs@time.com.my with your building name and details of their last communication with them, and they will look into it.
5) Can I apply for multiple TIME Broadband subscriptions?
Yes, you can. Please contact TIME at 1800-18-1818 or cs@time.com.my for further details.
6) What are the available billing methods?
eBill: Sent to your email.
Paper bill (RM5 per month): Sent to your mailing address.
7) Is there a TIME branch for me to make payment?
While TIME doesn't have a physical branch for payments, you can register for Self Care or download the TIME Internet app to view your bills and make quick and easy online payments.
The app is available for download in the
Google Play Store, Apple App Store and Huawei App Gallery
. For all other payment methods, click
here
.
8) How do I pay my TIME bills?
Pay online through Self Care, Quickpay, and TIME Internet App that's available for downloads at Google Play Store, Apple App Store and Huawei App Gallery.
9) How do I relocate my TIME Broadband service?
Make sure to check that your new address is within TIME's coverage area, and this service is only available to 24-month contract plan subscribers, according to TIME.
Just log on to your Self Care account and select "Relocation Services" from the dropdown menu when you click on the "Gear" button.
If you are relocating to somewhere outside your current building, don't forget to bring your devices along!
Relocation fees apply as per below and will be reflected in your next bill:
Within your home – RM80
To another unit in the same building – RM120
To another building – RM120
10) I'm a landlord with several properties, do I need to sign separate contracts for each property I am renting out?
Yes, you will need to sign separate contracts for every location as it carries a new account and address.
However, to simplify the monthly payment process, you can merge all your accounts into Self Care, making it fast and easy to settle your monthly bill.
---
Disclaimer : Based on analysis by Ookla® of Speedtest Intelligence® data for quarterly consistency data from Q1 2020 through Q1 2022. Ookla trademarks used under license and reprinted with permission.
Disclaimer: The information is provided for general information only. PropertyGuru International (Malaysia) Sdn Bhd makes no representations or warranties in relation to the information, including but not limited to any representation or warranty as to the fitness for any particular purpose of the information to the fullest extent permitted by law. While every effort has been made to ensure that the information provided in this article is accurate, reliable, and complete as of the time of writing, the information provided in this article should not be relied upon to make any financial, investment, real estate or legal decisions. Additionally, the information should not substitute advice from a trained professional who can take into account your personal facts and circumstances, and we accept no liability if you use the information to form decisions.