Fun fact: In Cantonese, Ipoh is affectionately known as "san seng" or "city surrounded by mountains."
Not-so-fun fact: When Ipoh girl, Charly packed her bags for
KL
in search of greener pastures, she found herself surrounded by something else entirely – grey skyscrapers, hour-long traffic jams and what felt like endless tolls en route to work.
For Charly, the learning curve in finding that perfect home was as steep as Ipoh's Gunung Korbu.
Looking For Ipoh in All The Wrong Places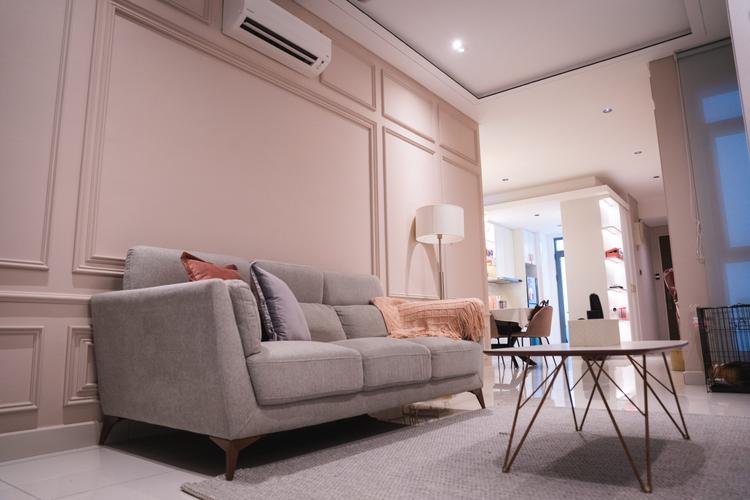 As an
Ipoh
girl living in the capital city for the first time, Charly naturally gravitated towards a place that reminded her of home. She and a fellow hometown friend rented a spot in
Bandar Sri Damansara
for its lush greenery, just across from
Desa ParkCity
.
"I didn't even go over to have a look. My friend said it looked good, so I said OK. Let's do it."
But after living through the reality of the long commutes which left her drained by the end of the day, Charly took matters into her own hands and went out in search of a better home.
"Together with my hometown girlfriends, we searched for a spot near to all our workplaces. And we all agreed on somewhere in
Old Klang Road (OKR)
. So, the second time around, it wasn't about the environment at all or hometown nostalgia – and all about location and convenience."
Charly spent her lunch hours going through
PropertyGuru
and filtering her preferences down by location.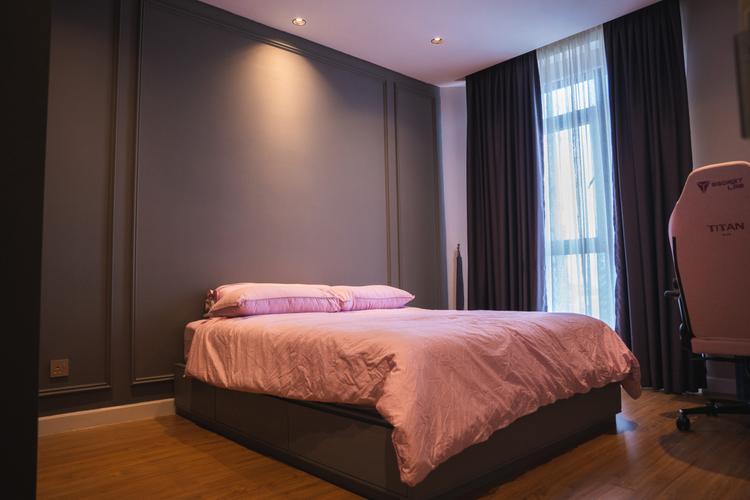 "I searched for properties within the OKR location and shortlisted two to three properties that my girlfriends and I could go for viewings."
"But if you ask me, the journey didn't come without setbacks either. Agents would call the day after a viewing to say that the unit we liked was already rented out. So, we had to go for multiple viewings. All in all, we condensed the process into a hectic three weeks – because a fellow hometown friend just moved to KL, so we had to make sure she had a spot to stay in as well!"
What Girls Really Want vs. What Girls Really Need
Was it difficult to find a place all three housemates were happy with? Charly said that luckily, they all worked within the same area. Which meant that there was an immediate consensus as to which location they would go for.
They did, however, come to realise that some offerings which sounded good at face value didn't turn out to be so important for them in the end.
"The place we rented came with a lot of facilities and amenities. An Olympic-sized pool, badminton court, basketball court, gym, and other common areas to name a few. We bought into it completely. My hometown girls and I had it all planned out!"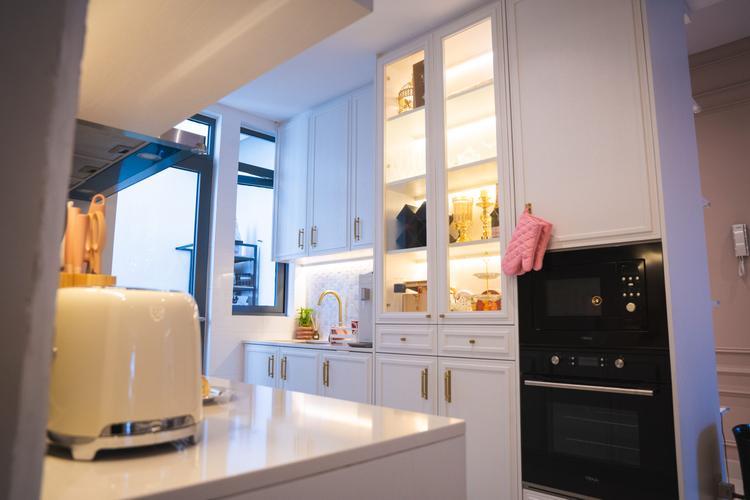 "We would go swimming over the weekends. Go to the gym. Host parties. But the reality is, amid the hustle and bustle of work and life, we didn't do any of them!" Charly said with a laugh.
It made Charly really refocus and understand what it is in a home that truly mattered to her.
Third Time Around = Smart Already Loh
For Charly, her dream home boiled down to the space where she would be spending the most of her time: her actual home and not so much the facilities around it. On her checklist:

1) A place that's safe
2) A location that's near work
3) Every room needs to have natural light
Bonus criteria:
4) A dog-friendly place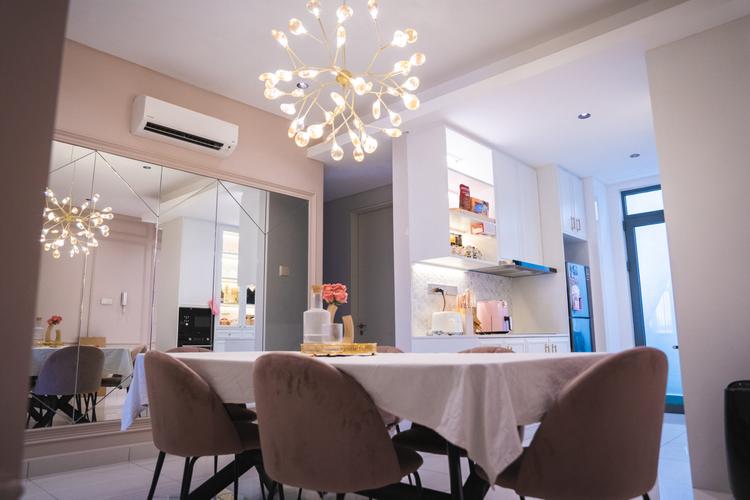 "Third time around, smart already mah! I had a better idea of what I wanted and gave myself 6 months to find the place that I really liked. I used PropertyGuru's website 'cause it's really easy to filter listings down to what you want. Location, price range and even pictures and descriptions of the property help form a better picture of what to expect."
"PropertyGuru has a tonne of
articles
explaining the various stages of the home-buying journey. And those were really helpful as I needed more guidance. Ultimately, safety and convenience was a huge factor for me, especially as a single lady living in the city. So, I learned to look out for those factors in my search."
"I reached out to many property agents, and they brought me around to view the places on my shortlist. First impressions are really important and the spots that didn't have an open concept with lots of natural light somehow didn't feel safe for me. And without even seeing the unit, some places immediately didn't feel right from the get-go."
When You Know, You Know
When Charly viewed her eventual home for the first time, she immediately had a good impression.
"I went to the viewing alone and already had good vibes right from the start. There was just a lot of space. And as I was taken through the viewing by the agent, everything just sort of fell into place. Here's why – it was low density. Quiet and peaceful. There's a convenience store nearby so I was like ohh, I will definitely need that. It was also connected to a shopping centre, which is going to make things a lot easier."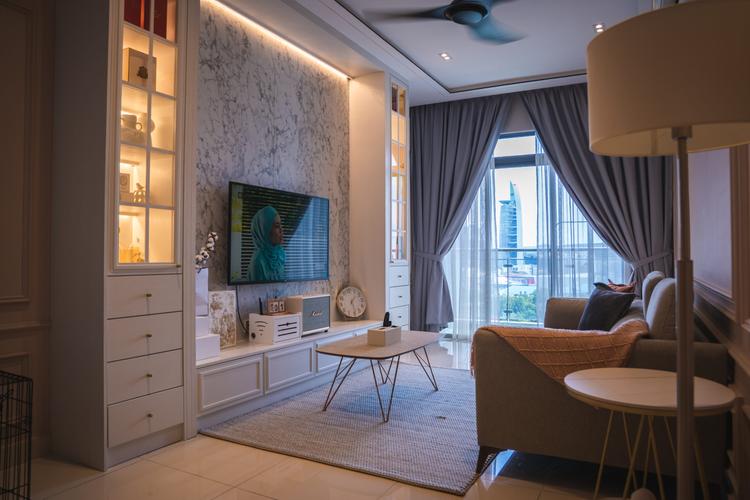 "In the unit itself, there was natural light shining into every room. I loved it! It was spacious and I could already see the potential in it. I identified a relaxing nook for me to sink into after work. I envisioned a creative room for me to do some painting. And of course, there was a nice guest room there for my parents to stay in when they came to visit from Ipoh."
With all those matters sorted, Charly was then ready to get the final stamp of approval from the highest court of authority – her loving parents.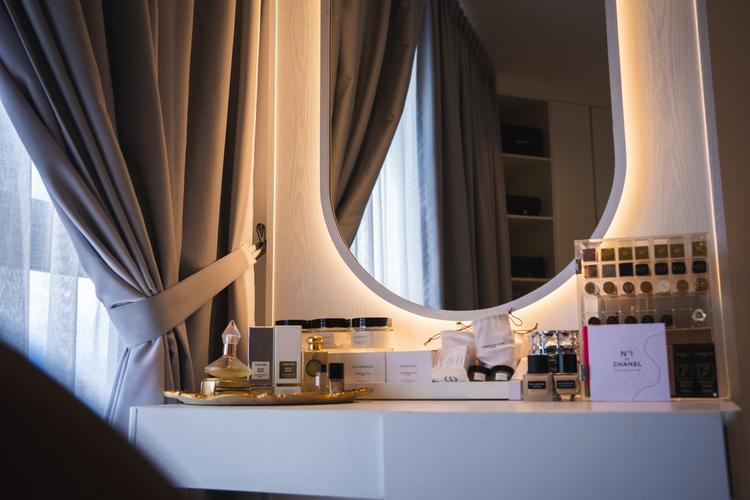 They drove down from Ipoh and sat down with Charly to run through the details. Her parents only had a few simple questions:

1) Is it close to work?
2) Is it safe?
3) Will the value appreciate?
4) Most importantly: do we have a place to stay when we come to visit?
Suffice to say, Charly ended up with the full blessings of mum and dad.
The Fun Part: Designing Her Home Around Her Life
"I consider myself a somewhat girly girl. And my design considerations took that into account. I settled on a theme of white, gold and pink. I wanted to have raised panel wainscoting on the feature wall to make it look more like a castle. A big mirror in the dining hall made the area look bigger – and also provided a convenient mirror for me to go about my vanity routines!"
"I also made
safety measures
. I installed a CCTV camera to deter any unwanted intrusions – or just plain nosy people! And since there's only one mode of access to my unit, I just had to make sure that my door was secure. That made me feel a lot safer."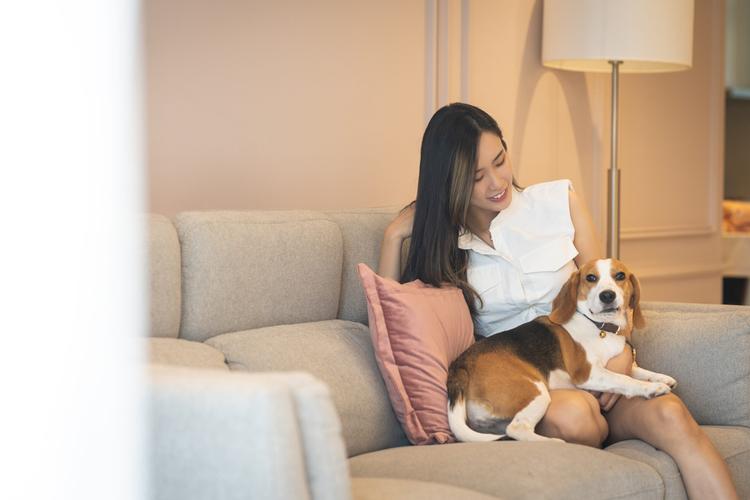 A very lucky bonus for Charly, was the fact that she was allowed to own a dog in her unit, as the management made the place
pet-friendly
.
"My hometown girlfriend lives on the same property, and she owns a corgi named Romeo! And on a few occasions, I had the opportunity to babysit Romeo when my friend was busy with work. Seriously … dogs are an instant stress reliever. So, after much egging on as well from my girlfriend, I decided to get a fur kid of my own. And today, Roxy the beagle and I are resident fur kid and fur parent of my humble white and pink castle!"
What Charly Thinks Other Girls in The City Should Look Out For In A Home
"The viewing journey is really important. Have fun with it and trust your instinct, especially if you're going to be staying there yourself. Give yourself ample time because this is going to be one of the most important decisions you'll ever make. Don't rush that process. Use up all the resources at your disposal to find out all you can."
"Also, as you talk to family and friends, at the end of the day, you need to know what's right for you. I know that I had to ask myself very very honestly…am I ready to make this commitment? Am I ready to work and work to sustain this practically lifelong commitment? But I'm really glad that I made this decision. Trust me when I say that once you make that commitment, you'll be able to find a way to make it all work out in the end."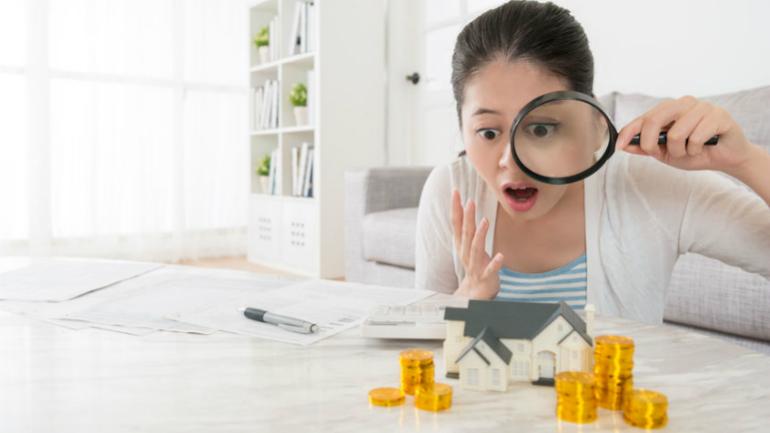 How do you know if you're ready for the next step? Check out these things you should take note of when planning to buy a home!
Read more stories of people and their home journeys, or start your own process to owning your dream home on PropertyGuru.