When it comes to a high value transaction like selling property, you want to be sure you get the right price for the sale.
That goes just as much for the people looking to buy a house, as those wanting to sell.
So how do you make sure you get the 'right price' for your property? And how do you even know what the 'right price' really means? Let's try to separate the fact from the fiction!
What Exactly Is The 'Right Price'?
The most important part of a property sale or purchase is you.
That means your decisions, your life circumstances, your love (or hate?) of a property is one of the most important elements of your choice to sell, or buy.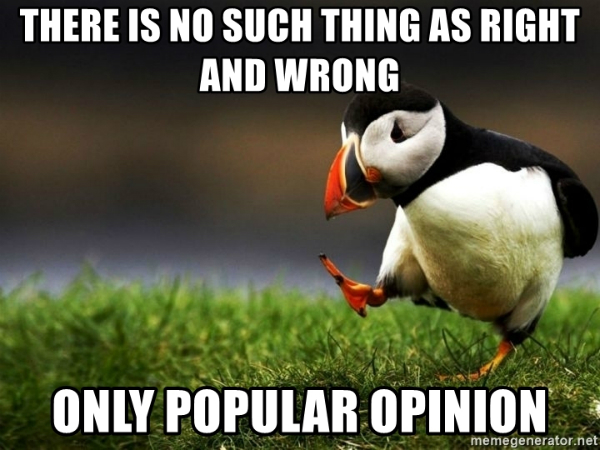 Sometimes the right time to sell is down to a particular point in your life.
Maybe you're downsizing a property, perhaps you need a quick release of cash, or maybe you're entering an exciting new stage of your family and need to upgrade the space you have available.
That means that understanding your own life (and financial) goals is the first step to understanding the 'right price'.
Of course with that all said, property is also an important financial asset.
While the heart can be a passionate influence for life decisions, the head is the one that has to deal with the spreadsheets afterwards.
This means you want to maximise the returns you receive from your investment.
Often that involves buying at the lowest price for your target property, and selling at the highest price you possibly can.
That comes down to the balance between the estimated valuation, and the underlying property market conditions.
Understanding Value In A Changing Property Market
The first step to considering whether to buy or sell is undertaking or assessing property valuation.
These valuations provide the starting point to understanding the price a property should be listed at, and the value that it's estimated to have.
Qualified professionals must be registered with the Board of Valuers, Appraisers, Estate Agents and Property Managers to determine the market value. Here's the
official summary
of what that means:
'Market Value' is the estimated amount for which a property should exchange on the date of valuation between a willing buyer and a willing seller in an arm's-length transaction after proper marketing wherein the parties had each acted knowledgeably, prudently and without compulsion.
This standard requires the use of market value as basis of valuation for all purposes unless specifically instructed to do otherwise.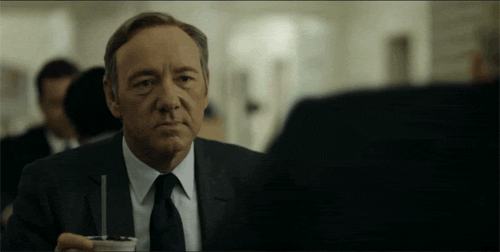 That's all very dull. But it's also VERY IMPORTANT to know. Remember, a property valuation provides a snapshot of value at a particular point in time.
It takes into account what a property is worth
now
,
and not what it might have been worth a year before, or indeed a year later.
Looking at changes in property prices over time offers an important insight into property trends in an area, and across a country.
If you buy in a popular and mature neighbourhood, there's a good chance you might be buying at the top of a property value curve.
That means that the price of the property today is significantly higher than perhaps it was a few years before.
But if a neighbourhood's prices have levelled out in recent years, your own chances of benefitting from that same rapid value growth over the next few years are far lower.
Looking at the current property valuation alongside property market trends is the best way to understand whether you're buying at the 'right time' for the greatest financial return.
Having said that, if you've got your heart set on a stunning apartment in a wonderful area, that quality of life benefit might be all the reward you need!
The Cost Of Buying Or Selling Property At The Wrong Price
When we're looking at financial concerns, there are some serious challenges of buying or selling property at the wrong price.
Here are some important scenarios to consider when thinking about your own property journey.
1) Buy Too Low:
The biggest challenge is getting blinded by the low price of a property that needs some work, but not taking into account the financial commitment required to bring it up to standard.
So for example saving RM30,000 on a rundown bungalow compared to others nearby, but then ending up paying RM50,000 in renovation costs.
2) Buy Too High:
If you buy at a price that's far above market valuation, you will find it challenging to then benefit from a large financial return.
Essentially by paying over the market value for your property, you're relying on the market then growing and overtaking the price you paid before you begin to see any financial return on the capital.
This high price will also impact the
rental yield
calculations.
3) Sell Too Low:
If you're after a quick sale, it's sometimes tempting to sell too low. That can cause financial problems, particularly if you're then using that money to purchase a new home.
If you undervalue your current property, you're then forced to seek out a new property with more limited cash reserves.
Since other properties are likely to be transacting at around market value, you could find yourself having liquidated your own financial assets at a lower price, only to find the next asset you require (a new home) is more expensive than your available finances.
4) Sell Too High:
Trying to sell too high might result in your property not selling at all. Your fixation on the 'right price' you believe your property is worth may not be realistic in the current market conditions.
You need to be realistic, and sometimes flexible, on the price at which you want to sell your property.
But, How Am I To Understand Value At The 'Right Price'?
Property is a big commitment, so with the understanding we've explored above – how do you determine the 'right price' for you. Here are some questions to consider.
1) How Does The Price Compare To Similar Properties?
Is the price significantly above, or below, other properties in a similar condition in the same area?
The answer to this question could determine the difference between a bargain and a bad deal. Research and compare the property value in relation to others around it.
2) Is The Current Market Rising Or Falling?
Are property prices in the area shown to be increasing, or decreasing, over time?
3) Is There A Reason It's So Cheap?
It's always good to question a bargain. Take time to understand the reason that a property is cheaper than you might otherwise expect.
4) How Much Work Is Required?
Sometimes a property might look like the 'right price', but when you sit down and run the numbers on the work it needs done, you realise it's a worse deal than it looks.
5) How Long Has It Been Listed?
This is a good question whether you're buying or selling. If a property has been listed for a long time, there's a good chance you can negotiate down the price.
If your own property has been listed for a long period, it might be time to consider the listing price.
6) What Do You Need The Money For?
Are you trying to get the cash back from an investment property, or simply selling your home to buy something new?
If you're downsizing your home it might be that the 'right price' is about receiving enough funds to support your transition.
Don't forget to consider the next step on your property journey in detail, and understand the minimum price you need to receive in the sale of your current home to make the next step.
7) Is It More Important To Get The Right Price, Or Make The Right Move?
Sometimes it's easy to become fixated on price. Nobody wants to lose out on a potential financial bonus after all. But remember, price is just one part of the equation.
So, with serious consideration to the points above, it might also be important to think about the 'right time', as much as the 'right price'.
Selling At A Price That's 'Right' For You
Of course the great thing about property is you can take steps to help encourage the 'right price' for you. There are a huge range of factors that impact
property values in Malaysia
.
Things like the overall economic and market conditions are unfortunately out of our control, but making the most of the property you have can still provide a powerful opportunity to enhance your selling potential.
Keeping your property clean, in good repair, and immaculately presented could be the difference between a price that's right, and that sour feeling at losing out on potential value.
Ultimately, at the end of the day, when it comes to 'right price' – nobody can make that decision but you.
Understanding the right price means knowing the right information to assess your property value. We're proud to be part of helping build an informed property market in Malaysia.
Disclaimer: The information is provided for general information only. PropertyGuru International (Malaysia) Sdn Bhd makes no representations or warranties in relation to the information, including but not limited to any representation or warranty as to the fitness for any particular purpose of the information to the fullest extent permitted by law. While every effort has been made to ensure that the information provided in this article is accurate, reliable, and complete as of the time of writing, the information provided in this article should not be relied upon to make any financial, investment, real estate or legal decisions. Additionally, the information should not substitute advice from a trained professional who can take into account your personal facts and circumstances, and we accept no liability if you use the information to form decisions.