Singapore is a global metropolis with an international reputation as home to some of the world's most eye-catching real estate.
But far beyond the state-of-the-art condominiums and iconic luxury mansions, Singapore property can offer some exciting opportunities for investors and homebuyers looking to purchase property in Malaysia's closest neighbour.
So if you're looking for a house for sale in Singapore, what does the local real estate landscape look like, how should you approach your purchase, and what do you need to know to get started?
Understanding Singapore's Real Estate Landscape
Singapore is a nation in love with property. A recent report by HSBC revealed that Singaporeans took fifth place globally for the total time they spent researching or reading about property each week.
That passion for property is framed by a landscape in which high demand for private property is balanced by focused government programmes to ensure appropriate housing for citizens.
The largest share of property in Singapore is owned and managed by the Housing Development Board (or HDB Singapore), the statutory body responsible for public housing.
More than three-quarters of all housing in the nation is run by HDB Singapore.
With its limited geographical area and restricted land for construction, Singapore is a nation that builds up far more than it does out.
Landed properties make up just 5.1% of all properties in the country, with almost 95% of residential units part of HDB high-rise or private Singapore apartment developments. Let's look at the latest
figures as of 2018
.
78.7% – HDB Dwellings
15.9% – Private Condominiums and Apartments
5.1% – Landed Properties
Understanding Singapore's Property Rules
Singapore has a heavily regulated property market, meaning it has some strict rules on eligibility for foreigners purchasing property within the country, governed by the
Residential Property Act
.
1) HDB Singapore Property
Only Singaporean citizens or permanent residents are eligible to purchase Housing Development Board properties, and then only upon meeting strict criteria.
2) Landed Property
Singapore has strict
rules on landed property sales
, meaning foreigners are restricted from purchasing properties such as bungalows, detached houses, and terrace houses without permission.
However, foreigners may own a leasehold residential landed property with a lease no longer than 7 years.
3) Sentosa
Sentosa operates under a slightly different set of rules, and landed property can be purchased by foreigners in the Sentosa Cove developments.
Foreigners can only own one home at any given time, and are forbidden from renting it out.
4) Condos And Apartments
Foreigners may purchase a condominium unit in any development approved under the Planning Act, or condos or apartments in private developments over 6 storeys in height.
Purchasing A Property As A Foreigner In Singapore
If you find a house for sale in Singapore that meets the above conditions, it's time to consider the financial rules of Singapore's property market.
As a foreigner, you are subject to different stamp duty rates than Singaporean citizens.
It applies to all purchases, regardless of foreign or national. It offers a tiered rate of duty based upon the value of the property.
You can find the latest BSD rates on the website of the
Inland Revenue Authority (IRA) of Singapore
.
This applies to any Singaporean citizen buying a second, or subsequent, property, and all foreign property buyers.
This is also set by Singapore's IRA
, and is currently an additional 20% flat rate for foreigners.
Is Buying Property In Singapore A Good Investment?
There's no doubt that Singapore's property market is a tempting prospect for some.
The limited land availability combined with residential property restrictions could make a strong case for a good investment opportunity.
But there ARE some substantial challenges to consider…
Firstly, Singapore is one of the most expensive places to purchase property in the world, with a
recent report by retail firm CBRE
placing it number 2 globally, behind only Hong Kong.
The average price per square foot in Singapore is US$1,063, more than double that of New York.
The average property price is an eye-watering US874,372, which is substantially higher than the US$119,738 seen in Kuala Lumpur. That high financial entrance point could be a significant barrier for many.
Another challenge as a foreign buyer is the highly regulated nature of Singapore's property market.
There is a clear government focus on ensuring a sustainable real estate landscape for the nation's own citizens, which means risk of regulation which shift the financing measures or specific rules around property ownership.
These measures significantly reduced market demand and price growth.
With all that said, Singapore is a nation which has shown steady residential property price growth over recent decades.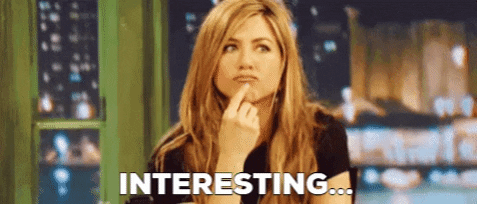 The
private residential market
has seen significant periods of growth, followed by notable sharp falls, yet has continued a broad upward trend since 1998, with a particularly buoyant period following the 2008 global financial crisis.
Singapore is an undeniably popular urban location, enjoying a stable and broadly positive economic landscape, and with supply and demand constrained to some degree by the geographical realities of Singapore.
That makes for an interesting property market for many investors.
Quick Questions On Singapore's Property Market
Still looking for a Singapore apartment to call you own? Here are some quick questions and answers that might help you along the way.
1) Can Foreigners Buy Property In Singapore?
Yes, following the rules noted above regarding specific property types.
2) Can I Buy An HDB Singapore Property?
Only if you're a Singaporean national, permanent resident of Singapore, or spouse of a resident of Singapore, and meet the
relevant conditions
.
3) What Is 'En Bloc' Purchase?
You might have seen reports of 'en bloc' purchases in Singapore. This relates to the collective purchase of individual units/homes within a larger development, generally for redevelopment purposes.
Supporters of en bloc purchasing argue that it is an important policy to ensure continued housing supply in a nation with limited land resources.
4) How Does En Bloc Purchasing Work?
If your development is older than 10 years old, and at least 80% of owners agree, then the deal is agreed for purchase.
In cases where a property is less than 10 years old, more than 90% of residents must agree to the sale.
5) Can I Rent Out A Property In Singapore?
If you purchase a privately owned and eligible condo or apartment, you may rent it out. You cannot rent out landed property in Sentosa Cove.
Singaporean citizens can rent HDB property if they meet certain requirements, but permanent residents cannot.
6) Can I Buy A HDB Property As A Malaysian With Permanent Residency In Singapore?
In certain circumstances, Malaysians who have gained permanent residency can purchase a HDB Singapore property, although you will need to sell or transfer ownership of any properties you may currently have in Malaysia.
And last but not least…
7) Am I Penalised For Selling Property As A Foreigner?
Generally speaking property sales are not taxed.
You've also gotta be aware that
sales stamp duty
may also be applicable if the property is less than 4 years old.
If you're looking for a property in Singapore (or have already found one, you lucky thing!), then why not check out our simplified guide to renting out that property properly?