The Strata Management Act (SMA) 2013 introduced sweeping new regulations to Malaysia's property industry, creating a brand new legal framework to govern the management of stratified properties in Malaysia.
Stratified properties are defined as those where multiple individual units or properties form part of a much larger development – think
condo developments
or apartment complexes.
These property types have multiple owners with shared obligations and responsibilities for upkeep of a wider development.
Examples Of Stratified Properties In Malaysia

Condominium Developments

Apartment Complexes

Serviced Apartments
Of course this kind of shared obligation can cause issues. It's bad enough trying to get your neighbour to pay for the window their kids accidentally smashed while playing football, if you live in a landed property.
Imagine having to take into account the scope for disagreement around fixing a broken gate in an apartment complex, with 200+ individual owners!
But, wait a minute… that was only in 2013! What Wild West of stratified property madness must have existed before then?
Well, before the heroic introduction of the Strata Management Act, these obligations were often managed through a Deed of Mutual Covenant (DMC).
So what is it, how did it work, and just who is responsible for fixing that gate!? Let's take a look at what it all means.
Exploring The Deed Of Mutual Covenant
A 'covenant' is just a fancy legal way of saying 'agreement'. So, as you've probably worked out by now, the Deed of Mutual Covenant in Malaysia is basically just an agreement everyone signs up to.
The DMC (sometimes referred to as the 'house rules') was a measure used, prior to the Strata Management Act.
It defined the agreed rules that regulated all use and maintenance of shared areas in a stratified property.
A DMC could set out things like who had access to the pool, what were the rules in accessing a shared gym, how costs were split for maintenance, duties of development management, gardening, security etc.
While the Strata Management Act provides a standardised framework across all strata-titled properties, a DMC could be unique to one particular property development.
That could cause some problems, because it did mean that unscrupulous developers could potentially include clauses that will disadvantage the homeowners.
Overall however, a DMC was just a way of recording and recognising responsibilities and obligations in a stratified property.
How Does The Strata Management Act Impact DMCs?
The Strata Management Act (SMA) 2013 provides a fresh legal framework that applies to all stratified property in Malaysia, regardless of whether an existing DMC was in place.
It is now the definitive legal framework for stratified property management in Malaysia. So how does that impact existing DMCs, and DMCs in general? The SMA section 148 states that:

"On the coming into operation of this Act, in a local authority area or part of a local authority area or in any other area, the provisions of any written law, contracts and deeds relating to the maintenance and management of buildings and common property in as far as they are contrary to the provisions of this Act shall cease to have effect within the local authority area or that other area."
What that essentially means is, any rules, regulations, or laws agreed to in a DMC prior to the SMA 2013, which conflict with any of the defined by-laws of the SMA itself, are immediately ruled invalid. Those rules can be found under Section 150, Regulations, of the SMA.
Can You Still Use A DMC?
What's interesting is that while the SMA is the 'unquestionable law' when it comes to stratified property management regulation, you can still utilise a DMC to agree to additional laws for a property.
The only thing you need to be careful of is that the DMC does not breach the rules and regulations of the SMA itself in any way.
A developer could seek mutual consent through a Deed of Mutual Covenant to ban pets on a property, or perhaps just set specific conditions around their size, type, and how they're kept.
Because legal documentation is obviously sort of tricky, you'll have to be very careful how any such agreements are made, to ensure they are legally binding.
Once a Joint Management Body or Management Corporation has been established, they can also apply for additional laws to be included via a special resolution.
This is undertaken through Section 32(3) and Section 70(2) of the Strata Management Act.
What Use Is A DMC now?
Since the introduction of the SMA, a DMC has become more of an additional agreement to frame shared understanding, rather than a rock-solid legal foundation of stratified property.
Additional rules can be introduced through the DMC as we've mentioned above, but must not conflict with the by-laws as prescribed under the SMA.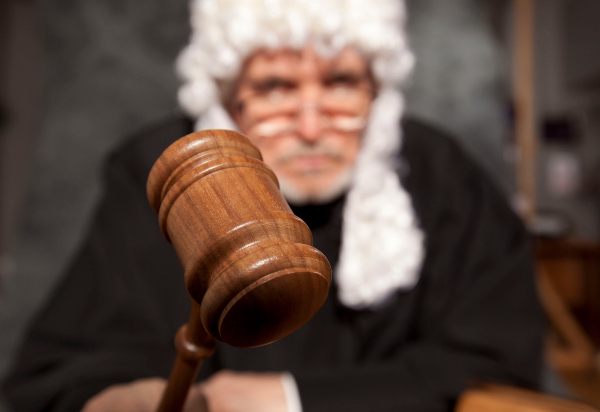 There are some other areas of fairly complicated law where a Deed of Mutual Covenant can come into play.
In one case from 2016, a purchaser made a claim of ownership for common property against a developer for areas of a shared development.
The developer argued that these areas were comprised of 'additional facilities' outside the common property.
Since a DMC had been signed between the property purchaser and the developer, showing this was indeed the case, the court ruled in favour of the developer.
The SMA could not be applied in this case, as no parcels of land had been sold, thus meaning the SMA was not yet in force.
The takeaway point here for DMCs is that they're still enforced as a legal document, prior to it being superseded by the Strata Management Act, when units are sold and a property becomes 'stratified'.
If all that property jargon is getting you down, what you need to know is that as the owner of an individual parcel in a property development, you're unlikely to be impacted by the kind of legal disagreements noted in the example above.
It's far more likely that any DMC you sign up to will simply cover additional rules for your development.
The Strata Management Act 2013 is the framework for stratified property management today. While DMCs can, in certain circumstances, provide additional rules and laws for property, the foundation of regulation around these property types is down to the SMA.
Want to find out more about deeds, and their importance in the property ownership journey? Sure you do! Here's What You Need To Know About The Deed Of Assignment (DOA).