Now, if we took the popular phrase "home is where the heart is" literally, then it would mean
a lot
of Malaysians would probably be heartless right now!
With such worrying statistics, it was time to get to the root of the matter.
A few loan executives from local banks weighed in on this issue, to try and answer why it was that so many Malaysians had their home loan applications rejected. Their responses may surprise you.
1) The applicant may have trouble understanding the process – Surendran, 38, Putrajaya
"When it comes to the entire home loan application process, it's actually very different if you compare it to the processes in other countries.
Here,
most just look for a property in some random listing, head directly to a bank of their choice, and apply for a home loan.
This can become problematic, as the property's value which the seller is asking for may not be the same as what the bank is valuing it for.
Furthermore, without adequate knowledge of what you can and cannot afford, the listing could be well beyond your budget (based on your income criteria).
The most common reason, however, is the fact that
potential homebuyers have no idea of their repayment capabilities
.
PropertyGuru Tip
DSR is a formula where banks evaluate and decide whether someone can feasibly repay the loan they intend to borrow. The general rule of thumb is that it
shouldn't be more than 70% or your home loan will definitely be rejected!
I cannot stress how important it is to know your own DSR score beforehand.
Besides that, I've also come across cases of applicants
falsifying their financial documents
. Please don't do this, as it not only means your application will be rejected, it can also lead to a police report filed against you!
Not having proof of your income is another big reason for home loan rejection; so I'd like to take this opportunity to emphasise that
there are certain documents which need to be prioritised.
These include your savings account and income tax declaration (where your salary is credited, as well as EPF contributions),
which
are really important if you want your application to be approved.
Last, but not least, please make sure that
simple things in the application form are filled in correctly.
This applies to items such as your current home address and contact details. It's actually very silly if your home loan application was rejected because of these!"
2) The applicant may not have carried out proper research – Adrian, 34, Subang Jaya
The most common mistake I see which causes problems to crop up in the home loan application process is that most of my clients didn't do their homework before deciding on a property.
And by that, I refer to checking on the background of the developer, or doing some research on the property's seller.
You see, the developer or seller could have been declared bankrupt. And as per Malaysian law,
any transaction of properties are not permissible if the seller is declared bankrupt, or are under legal proceedings from the
Credit Tip-Off Service (CTOS)
.
Banks also have a blacklist of properties, which usually relates to the property's location and status.
For example, if the property in question has not received its strata title after a certain number of years, it may be flagged by the bank.
Finally, if the property is of a leasehold status,
the number of years remaining on the property could be less than the 30 to 60 years tenure
.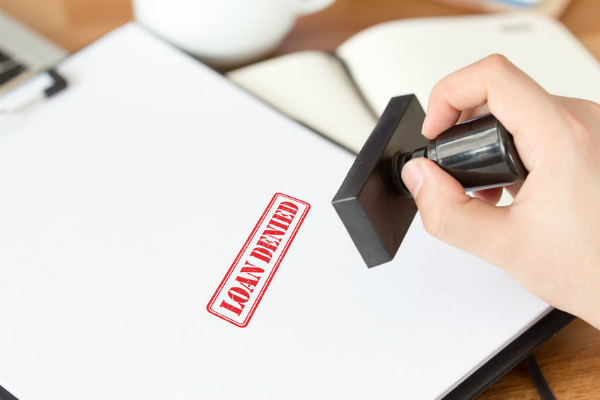 Did you know that according to specific banks, properties with a remaining lease period of between 30 and 60 years or less,
will never be financed
?
This is because banks view this type of property as high-risk financing, meaning that the property value will drop towards the end of the lease.
3) There may have been errors caused by the bank staff – Sue Ling, 35, Cheras
Well, this is quite an embarrassment to admit, but… I've actually personally witnessed cases where the home loan application was screwed up by the executives themselves.
This is especially common if they're new to the industry!
If they lack the experience and are not accustomed to the stringent processing and recommendation of a home loan for approval, there's a
very high chance that the application will have a flaw in it and be rejected.
In other cases, it could be that the executive is still new to that particular bank, and aren't fully familiarised with the specific set of regulations there.
As such, the documents which they collect from their clients may not be enough to support the approval.
Regrettably, there's always some form of human error in any profession, and to minimise the chances of it happening to you, it's
best to have your home loan pre-approved
before even going to the bank.
I guarantee you, not only will it be helping us out tremendously, you'd also be helping your own home buying process go a lot smoother!"
Relevant Guides:
Disclaimer: Information provided on this website is general in nature and does not constitute financial advice.
PropertyGuru will endeavour to update the website as needed. However, information can change without notice and we do not guarantee the accuracy of information on the website, including information provided by third parties, at any particular time.
Whilst every effort has been made to ensure that the information provided is accurate, individuals must not rely on this information to make a financial or investment decision. Before making any decision, we recommend you consult a financial planner or your bank to take into account your particular financial situation and individual needs.
PropertyGuru does not give any warranty as to the accuracy, reliability or completeness of information which is contained in this website. Except insofar as any liability under statute cannot be excluded, PropertyGuru, its employees do not accept any liability for any error or omission on this web site or for any resulting loss or damage suffered by the recipient or any other person.