Widen Your Living Space With These 9 Smart Ideas!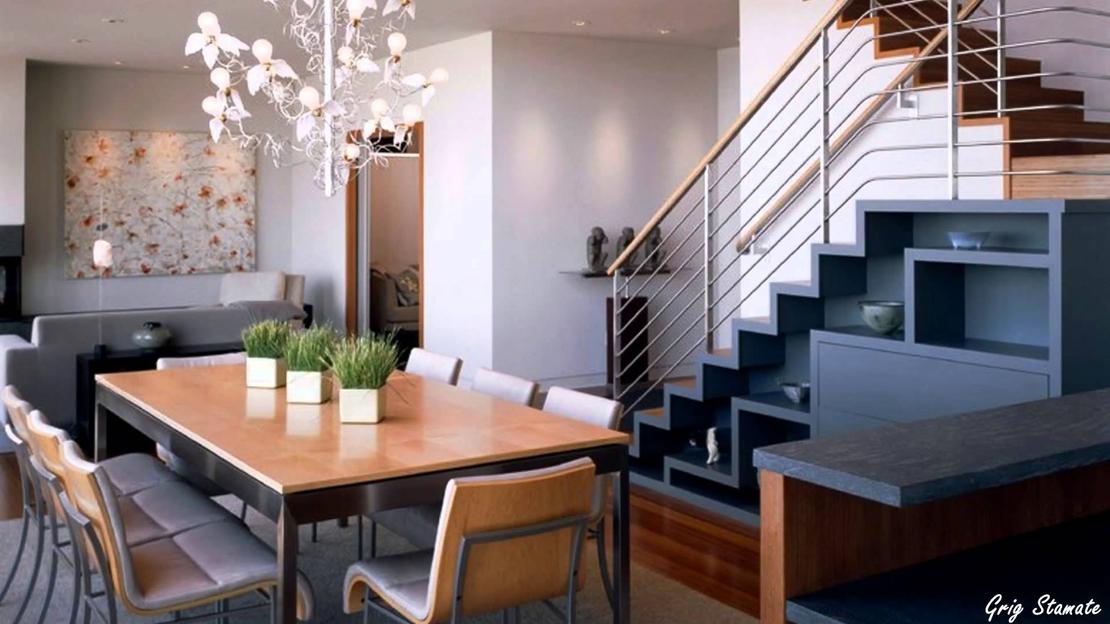 For small homes, keeping it clean and uncluttered will make your house look spacious and tidy. You may wonder where you can keep things nice and out of your way.
Being smart on storage options and fitting the right furniture is the key! Get creative and optimise your space to the maximum with these fantastic ideas.
1) Overhead storage
The space near the ceiling is usually left unused and gathers dust! Install built-in overhead shelves to store items that you don't use daily.
This will increase the valuable floor space which you can use for your active life – like laying out your yoga mats and enjoying a little home gym workout.
2) Wall-to-ceiling storage
Go vertical and add depth to a room. For a more cohesive look, opt for the same colour palette as your main interiors.
3) Floating shelves
Another clever way to store and display items without eating up your precious floor space is by picking quirky shelves, which are unique at the same time.
4) Make use of dead spaces
When you have to maximise every inch of space, turn to the dead spaces you have at home – unused spaces under stairs, and wall corners.
DIY your own wall shelf with 2 small floating shelves that fit each side of the corner. Avid readers and collectors will love this newfound space for your book collection, photos, and other decorative items.
5) Under bed storage
Improve your sleep by minimising the clutter in your room. Choose or customise a bed that is designed with storage under the mattress.
You can even opt to make your own DIY bed drawers with plastic square boxes that are shorter than the bed frame. Slide them in and out when you need to.
6) Dual-purpose furniture
Because every inch counts, a single piece of furniture should be able to perform double duty, for example:
A bedhead can be used as a working desk
A bookshelf can be used as a room divider
A floating shelf can be used as a wall-attached multipurpose table
A dresser can be used as a nightstand
The dining area can share the same furniture with your workspace
Foldable items are also great space-savers that instantly offers extra space when you need it.
7. Mirror Magic
The reflection of the mirror gives the illusion of a larger space. Mirror wall or mirror at the length of the floor makes the room look twice the size.
Try placing a mirror behind the light source, it will illuminate the room and give an impression of a brighter and bigger space.
8. Go light and bright
Dark colours may not be good if you have tiny rooms. Instead, light and simple colours brighten up the area and creates an atmosphere of roominess, airiness and wide open spaces.
9. Opt for visually-light furniture
In a small space, the last thing you need is a bulky or sturdy item. Choose furniture with exposed or transparent legs to ease the cramped feeling.
May these simple, yet clever, tips help you in the optical illusion quest to expand your home space! And above all, make sure that you create a clear budget beforehand, and stick to it, so that you don't end up going for broke!
—–
This post was contributed by Qanvast
Qanvast is the go-to renovation platform for homeowners to meet a right interior firm for their home makeover.
Submit a simple form
to start meeting interior designers, discuss your home design and compare quotes.