When looking to purchase a new house, it's possible you could find your dream home in an auction! If you shy away at the word 'auction', that's actually completely understandable – it sounds, and can be, extremely intimidating.
But understanding the process of purchasing an auction house will help you feel more comfortable with the idea of getting one, and may even encourage you to take action.
This is especially if you enjoy research and the thrill of hunting for good (sometimes incredible) deals!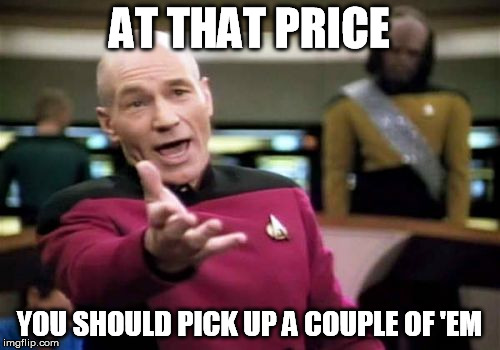 What's An Auction Property?
But before you rush to sign up for your first real estate auction, there are a few things you should know in order to be as successful as possible, starting with the basics.
PropertyGuru Tip
An auction property is a piece of real estate that's owned by a bank and sold at auction.
This means that the property has been foreclosed on and been repossessed by the bank or a court, usually because the previous owner could not settle the outstanding payments on the property.
This can lead to really good deals on (mostly) good-quality homes, if you're willing to put the time to learn how to purchase a property
that's put up for auction.
As the process of purchasing an auction home is not the same as purchasing a home from a private seller, there are several factors you should know of – and weigh – before bidding on a bank-owned home sold at auction.
What Are The Types Of Malaysian Property Auctions?
There are two types which you need to be aware of, Loan Agreement Cum Assignment (LACA) and Non-Loan Agreement Cum Assignment (non-LACA). Here's what each one means:
1) Loan Agreement Cum Assignment (LACA)
If your
property doesn't have an
individual or strata title
, banks will use this method. You'd need to submit a deposit of
usually 5% of the property price, with the balance purchase price due for payment within 90 days.
And for any auction after that, the reserve price (read: minimum price accepted by the seller at the auction) will be 10% lower than the previous price.
2) Non-Loan Agreement Cum Assignment (non-LACA)
Now, if the property already has
an
individual or strata title
, it will be sold through a High Court auction, but if it doesn't have a successful bidder,
a follow-up auction could be held about six months later.
The reserve price for any auction held after that will be 10% lower than the previous price (similar to that of a LACA method), and the balance purchase price would need to be settled within the next 120 days.
Pros:
1) A Better Price
Bidding on a house sold at auction can mean that you're able to purchase a home at a lower price than the market rate.

This can mean that you're able to get a larger home or one in your preferred area, especially if your ideal property is usually out of your price range.

The process can also allow you to do more with your budget – if you purchase a home for significantly less than you expected, you'll have more money to renovate and decorate, or to use in any other way you'd like.
2) Lower Commission Rates
If you choose to use an agent or other types of representative (such as an attorney) to bid for you at the auction, you'll usually pay them a lower commission percentage.

Compared to purchasing a home through the usual channels, you'll be able to enjoy further cost-savings.

An even better option, price-wise? If you bid for the properties yourself at the auction!
Discover properties for sale
3) Trusting Your Gut
Purchasing an auction property requires a lot more research on the buyer's end, especially if you are not using a real estate broker to guide you in your search.
You'll need to look up auction properties (which are usually listed online), select the ones you're interested in, and then schedule times to visit the properties.
Though this is a lot of responsibility – especially if you're a first-time home buyer – it allows you the opportunity to trust yourself and your own instincts about whether or not a property is right for you.

Cons:
1) Immense Research
If you're unfamiliar with the housing market, you'll need to do an incredible amount of research before purchasing an auction property successfully.
This is more than just knowing what sort of house you're interested in, and the mortgage you can afford.
You'll need to understand the legal aspects, inspection jargon, the type of lease the house is under, and how to obtain information about the bank who owns the property.
It's also important to know who holds the property title and to request the proclamation of sale, which will give you invaluable information about the history of the property.
Having in-depth knowledge of the process and background means that there'll be fewer risks for you as the buyer, and less of a chance that you'll be blindsided with major issues later on.
This might help if you're a beginner in property investment: A Beginner's Guide To Property Investment In Malaysia.

2) Bidding
To bid on an auction property, you'll need to attend an auction – a process that includes much more than just showing up on that day, either in person or online.

You'll need to register for the auction and speak with your bank about your intention to purchase an auction property, as you'll need to prepare a bank draft worth 10% of the property's reserve price (the lowest possible price acceptable) which will be publicly listed by the auction house.

On the day of the auction, you'll need to understand the terms and conditions of the sale, which you'll receive along with your auction number, and be prepared to bid when the auctioneer announces the property you intend to buy.

Keep in mind the maximum price you're willing to pay, and restrain yourself if there is competition for the property – the last thing you want to do is bid more than you're able to pay.

If possible, attend an auction that has multiple properties you're interested in so that your chances of winning are higher.
Discover properties for sale
3) Unexpected Complications
Though complications can arise with any house sale, there could be more complications than usual if you purchase an auction property.

Common complications include learning that there's a caveat placed on the house by a third-party.

This means that someone else who is interested in the property has filed a legal document, called a caveat, on the house.

This can hold up the sale for months and make a home loan on the property impossible to obtain.

Or, finding out that your bank cannot extend the financing options you'd prefer due to the type of lease on the property.

Obtaining the proclamation of sale on the property will provide this information though, and is a vital step to take if you want to purchase an auction home.
First And Foremost, Know What You Want!
By knowing the type of research involved and steps required to purchase an auction property, you'll be able to gauge better whether or not this kind of sale is for you.
If you aren't one of them, don't worry; there are many other ways to purchase a home in Malaysia.
But if you're excited by the idea of buying a home at auction, it can be a great way to buy a property.
Though it does involve much more research and can come with increased risk, buying a bank-owned home at auction can also be extremely rewarding – so long as you know what you're getting yourself into.
Relevant Guides: