We all want to be connected. Why else would we spend so long on our phones? But the truth is, accessible property with links to connected infrastructure such as public transport is an increasingly attractive proposition in today's world.
The
houses of the future
are likely to be even more focused on the sustainable opportunities of public transport and connected development.
That means options like condos near MRT are a big draw for homebuyers, but also an attractive proposition for developers.
You see, our government is increasingly looking to public transport as a major solution for Malaysia's pollution problems.
It's not enough just to have an apartment near MRT though, people want something a little more immediate!
It's time to cut out the walk and find instant transport gratification. Here are 7 developments with direct access to public transport for you to see if it's right up your alley
.
Saville @ Cheras is the first of our properties designed to meet your MRT condo dreams, with direct public access to the Sri Raya MRT Station.
This development puts the train line on your doorstep, with a direct covered link right from the development to the station itself.
That means convenient, and weather-proof, access whenever you need it. It's the perfect condo near MRT.
The strategic location means you not only enjoy nearby local amenities, you're also just a short walk away from connections onwards across Klang Valley.
Saville @ Cheras offers all the amenities you might need, from a gym, swimming pool, wading pool, zen garden, steam room, landscaped gardens, and more.
Properties for sale today range from RM380,000 for a two-bedroom two-bathroom 720 sq ft space, up to RM850,000 for a three-bedroom two-bathroom 1,463 sq ft unit.
Add a little tropical connectivity into your life with the wonderful Tropicana Gardens. This outstanding serviced residence boasts an excellent landscaped development with direct access to the Surian MRT.
It was even awarded the Best Mixed Use Development 2020 during our prestigious PropertyGuru Asia

Property Awards!
This substantial mixed-use development is home to 2,056 units, and boasts a huge range of amenities for residents to enjoy such as swimming pool, sauna, jogging track, reading room, games room, gym, basketball court, and more.
Properties for sale on PropertyGuru today range from RM488,000 for a 450 sq ft studio, up to RM825,000 for a two-bedroom one-bathroom 601 sq ft space.
It doesn't matter how big your apartment is though, you all get to share the direct access to the train station! Residents also benefit from close access to the popular Tropicana Gardens Mall.
This serviced residence brings connectivity to the heart of Bangsar, with a bridge linking KL Gateway Residences and KL Gateway Mall to the nearby KL Gateway-Universiti LRT station.
KL Gateway Residences is home to 714 units, spread over 38 floors. It offers all the luxury features you would expect with a swimming pool, wading pool, steam bath, gym, BBQ area, sauna, and more.
Alongside its much-welcomed public transport connectivity, it also provides easy access to major highways such as Federal Highway and New Pantai Expressway.
Properties for sale on PropertyGuru today range from RM450,000 for a one-bedroom one-bathroom 520 sq ft unit, up to RM1,300,000 for a luxurious 1,200 sq ft space with three bedrooms and two bathrooms.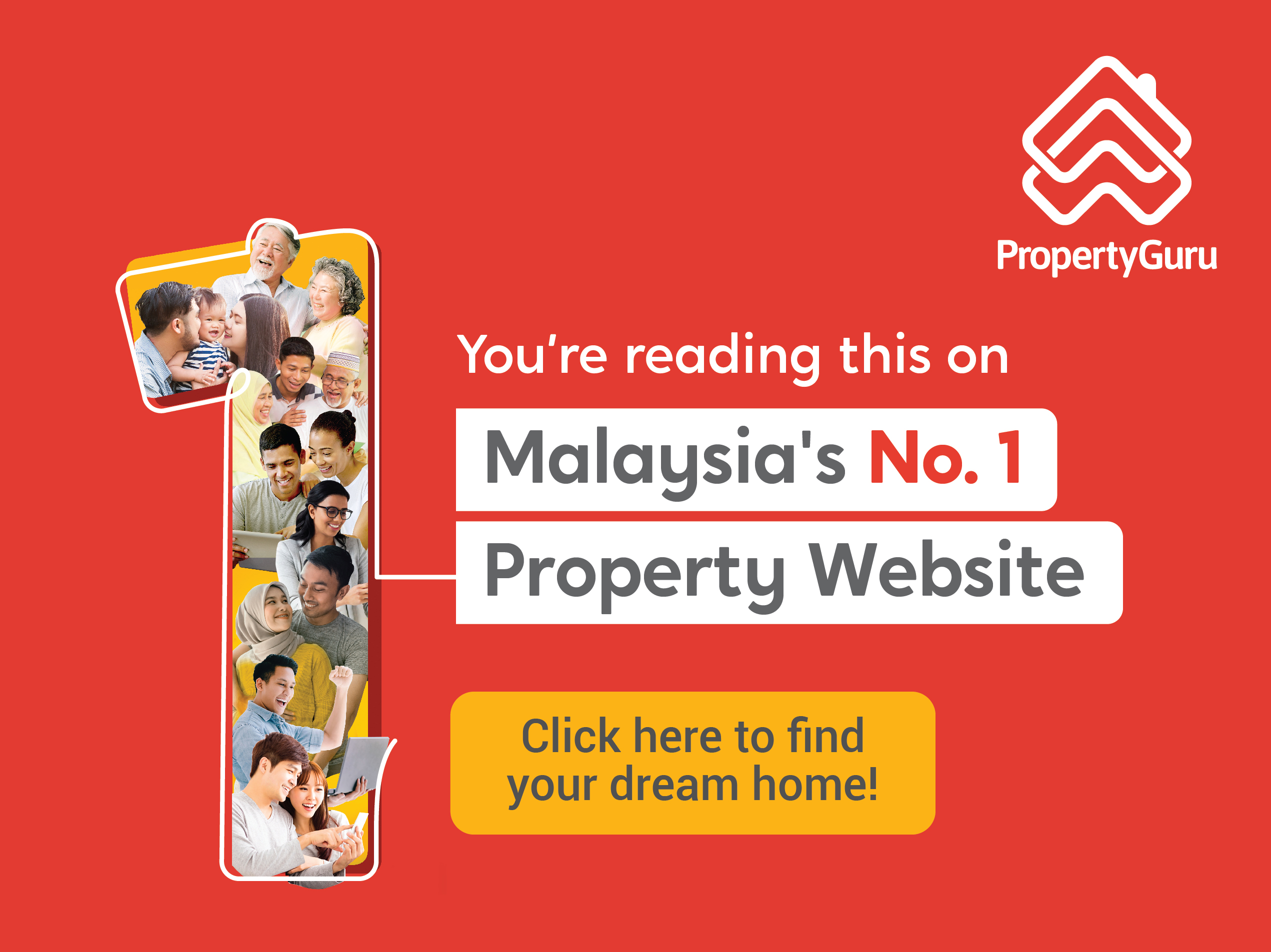 If you're looking for public transport, there's no place more connected than KL Sentral! Sentral Suites @ KL Sentral offers 1,434 units across 43 floors.
Not only do you get direct public access to Malaysia's busiest transport hub, it also has a 'garden in the city' feel, with 15 themed and pocket gardens spread throughout this ambitious development.
As well as the trampoline garden (yes, you read that right), it also offers a swimming pool, sauna, BBQ area, jogging track, dance studio, billiards room, and more.
If you're searching for a property at Sentral Suites today, prices are currently ranging from RM680,000 for a one-bedroom one-bathroom 650 sq ft apartment up to RM1,185,910 for a three-bedroom three-bathroom 1,166 sq ft unit.
Take a walkway into your public transport dreams from V Residence 2 @ Sunway Velocity in Cheras, which connects to not one, but two public transport hubs!
You can stroll directly from your apartment right through to Cochrane MRT, or Maluri MRT and LRT station via the Sunway Shopping Mall. You can even do a bit of retail therapy on the way!
V Residence 2 offers 334 units with some truly outstanding facilities to enjoy. Residents gain access to a swimming pool, zen garden, wading pool, sauna, library, community hall, children's play area, and more.
Units for sale today range from RM583,000 for a two-bedroom two-bathroom 678 sq ft space, up to RM1,370,000 for a three-bedroom two bathroom 1,100 sq ft unit.
The real 'cherry on top' is the stunning rooftop sky deck and astronomy observation deck, which includes a yoga deck and sky kitchen. When you find the right one for you, you can just sit back and enjoy the stars!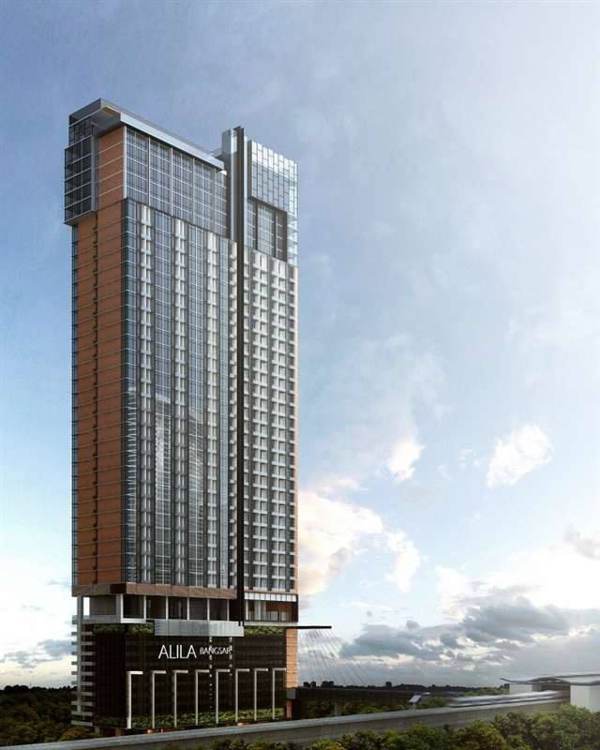 Let's take it to Brickfields with The Establishment. This fantastic serviced residence complex links you up directly with Bangsar LRT, thanks to a direct covered walkway.
If you're looking for a condominium near LRT, as well as the joy of the trendy and much-desired Bangsar neighbourhood, then this could be the connected development for you.
The Establishment is billed as a 'stylish abode and a venue for many au courant indulgences'. Don't worry, we've checked the meaning of that foreign word so you don't have to, and it basically just means super trendy!
With its mixed-use development including restaurants, leisure facilities, boutique hotel, and HIGHLY desirable location, they're probably right.
The development is home to 646 units, spread over 41 floors. Properties for sale today range from RM399,999 for a 500 sq ft studio, to RM900,000 for a two-bedroom two-bathroom 838 sq ft space.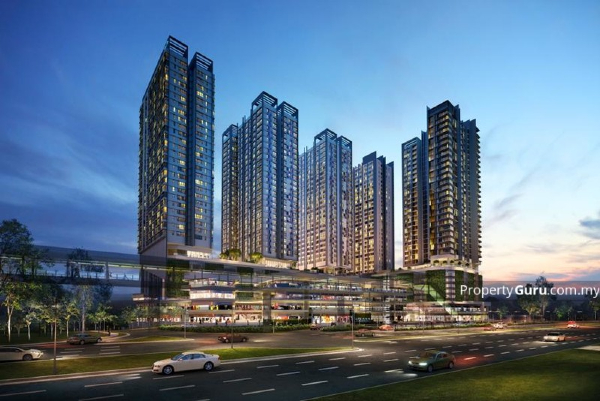 Connect up to the joys of MRT Kampung Selamat station from D'Sara Sentral Serviced Residence in Sungai Buloh.
This integrated development includes the stunning serviced residences alongside state-of-the-art office and retail spaces. So if you want a condominium near LRT with some luxury delights on top, this might be the place.
The wider development incorporates four blocks of residential towers, one retail shopping centre, and a commercial office block.
It is home to 247 residential units for homebuyers to enjoy. The development offers access to an infinity pool, gym, kindergarten, as well as a number of other luxury facilities such as sakura garden, picnic lawn, adventure playgrounds, and more.
If you want to connect to a new home at D'Sara Sentral today, prices range from RM350,000 for a 540 sq ft studio, up to RM950,000 for a two-bedroom two-bathroom 840sqft space.
The Future Is Connected
These great residences offer a snapshot of an evolving property market, where public transport connectivity will play an important role in future developments.
So don't be caught out in the rain, or dashing to make a connector bus to get to work on time. With the right apartment, you could enjoy direct access to the public transport hub you always dreamed of!
Related guides: