Buying a property is a major financial decision, and you'd feel the pinch even more when you need to fork out your hard-earned cash for the down payment, and other additional costs.
That means finding the right mortgage loan type for you would be one of the most important decisions you might make in your life!
There are three major types of loan which you can consider in Malaysia: Basic term, semi-flexi, or full-flexi.
So what are the distinctions between these different types of loan, and what's the right decision for you? Let's take a look at what the three major loan types mean first.
What Is A Basic Term Loan?
One of the most simplest loans in Malaysia, a basic term loan follows a fixed repayment schedule, with a monthly instalment that remains the same, throughout the full repayment period of the loan.
This type of home loan has traditionally been the norm in Malaysia, providing a clear repayment schedule to customers, and reliable understanding of interest payments for the bank.
Pros of a basic term loan
As the monthly instalment is fixed, it provides peace of mind as that is the exact amount you'll be paying throughout your loan term.
For instance, if your monthly instalment is RM1,150 for a 35-year loan tenure, you'll still be paying the same amount 30 years later.
With this, you won't have to worry about the possibility of an increase in your monthly financial commitments. The fixed amount will also make it easier to plan your finances and budgets, down to the very last cent!
Cons of a basic term loan
Although the monthly instalment is fixed, this made it challenging for customers wanting to make additional payments over and above the agreed amount. That's right – the bank was reluctant to take your extra money!
Banks would also restrict borrowers from withdrawing any additional funds which may have been paid over and above the scheduled amount.
Since the bank earns interest on payments, this defined schedule was designed to ensure that interest was reliable.
While systems have changed, you should still be fully aware of the terms and conditions around any basic term loan.
Check to see if additional payments can be made, and the rules and obligations around such additional payments, if there are. In most basic loans, those conditions are likely to be restrictive.
This tends to be one of the more rigid mortgage loan types available, providing certainty, at the cost of flexibility.
What Does Semi-Flexi Loan Mean?
The semi-flexi loan represents an evolution of the basic term loan, with an option that allows borrowers to make advance payments on their loan amount, without sticking to a rigid and unchanging loan schedule.
Pros of a semi-flexi loan
A semi-flexi loan allows you to pay off larger sums of your outstanding loan amount – in advance.
That means your total interest is also reduced, since the principal amount on your loan has been paid off, at an earlier point in time.
Borrowers will have to follow the terms and conditions though, in regards to how to go about these extra repayments.
It'll usually involve emailing or writing to your bank to request permission to pay an additional amount.
With a semi-flexi loan, borrowers can also withdraw additional sums paid over and above the defined payment schedule.
There may be a processing fee for withdrawing this money, and once again, the method of approval may vary from bank to bank.
Cons of a semi-flexi loan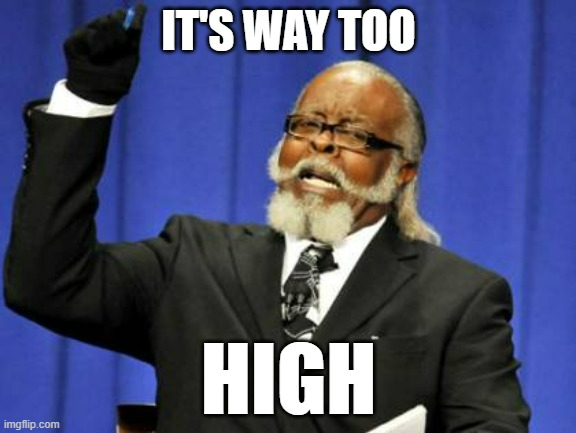 This flexibility does come with costs, as the interest rate for a semi-flexi loan may potentially be higher than you can find for a basic term loan.
This is in no way guaranteed, and you should always shop around to find the right deal for you.
The semi-flexi loan is the default loan type offered by most banks in Malaysia today.
What Is The Meaning Of Flexi Loan?
The full-flexi (or flexi loan) in Malaysia offers customers versatility, over and above the semi-flexi loan products.
This type allows borrowers to make additional payments or withdraw excess sums from their current home loan, WITHOUT the elaborate approval procedures!
With this loan product, the home loan itself is tied to the individual's current account at the bank.
The planned loan instalment is automatically taken each month from the current account, as per the pre-approved schedule.
The borrower is then able to deposit or withdraw any additional amount above that value, as long as they make their agreed minimum loan payments.
Let's say you put additional money into your current account for a couple of months, you're automatically reducing the interest on your property loan!
Despite the awesome flexibility of reducing the interest of your loan, be aware that full-flexi loans do have their disadvantages.
Firstly, most banks will charge a monthly fee for maintenance of this current account. That means an additional financial cost beyond just your repayments.
Secondly, in some cases, interest rates for term loans at some banks can be much better than that for full-flexi loans.
Flexi loans are also not available at every financial institution, making access to this financial product more limited for many.
Calculating The Difference Between A Basic, Semi-Flexi, And Flexi Loan
It's important that you compare to find the right loan for you. If in doubt, speak to a financial professional who can steer you along the way.
When it comes to financing a house purchase, there's no such thing as being too organised!
The differences between individual mortgages and repayments is complex, but understanding
housing loan interest
is still something worth getting your head around.
A home loan is made of two parts. The first is a principal amount, which covers payment of the total home loan that was borrowed.
So if you borrow RM200,000 for your house, that RM200,000 is the principal amount.
Now, the second part is the interest payment. An interest payment can be defined as:
The RM200,000, plus the interest rate that you've agreed on, with your bank.
With the full-flexi or semi-flexi loan, you can reduce the principal amount owed beyond the agreed repayment schedule, which impacts the interest owed also. Let's do a simple calculation:
A home loan of RM500,000

is initially taken out, with interest paid on this principal amount.

You pay off RM50,000 in the principal amount, through regular payments. You then suddenly receive a windfall of RM100,000 (you got a bonus at work for being awesome!).

You've paid RM50,000, meaning RM450,000 of the principal amount remains. You then pay RM100,000 immediately against that outstanding amount.

Your total principal amount is now down to: RM350,000!
The interest you pay will be calculated against the outstanding principal amount.
This means that your total interest owed over the course of the home loan is now reduced, saving you money.
Banks and financial products vary on how immediately a recalculation of this interest is made.
That's an extremely simplified calculation, but it highlights why the semi-flexi or full-flexi loan are preferred by some.
What About Islamic Home Financing?
To put it simply, Islamic financing is a
Shariah-compliant home loan
. This means that
any income obtained from the transaction must be lawful, and according to Islamic law and Islamic economic principles.
For
Islamic loans
, the profit is earned through the sale of the property involved. In this case, the bank will buy the property at an offered price, and resell it to the buyer with a marked-up price.
Although there is no interest rate for Islamic financing, the instalment you pay after the mark-up is just about the same as a conventional loan's instalment, including the interest rate. There's some good news, though!
Unlike conventional home loans, late repayments may incur lower penalties instead, and you have the flexibility to exit the contract at any time without any penalties — as long as you settle all your obligations.
Also, despite being an Islamic financing, both Muslims and non-Muslims are free to apply and enjoy it.
What Role Does The OPR Play In This?
The OPR, or overnight policy rate, is an interest rate set by Bank Negara Malaysia which determines the rate of interest financial institutions must pay for lending each other funds overnight.
That's relevant to your mortgage decision because an increase or decrease in OPR would have a direct impact on the increasing or decreasing interest rate of the home loan.
Malaysia's OPR has been changed several times in recent years, with the latest change coming on 7th July 2020. This cut the OPR rate to 1.75%, the lowest rate on record!
That should be good news for consumers looking to access home loans, as ultimately it should lead to a reduction in the home loan's interest rates.
But, do you want to know even BETTER news?
If you had signed up for a flexi loan a few years ago, and made a few additional payments that already reduced the interest on your property loan, this OPR cut would mean you get to enjoy an EVEN LOWER interest rate than someone with a basic term loan!
What's The Right Loan For You?
When it comes down to making a choice, there's no such thing as the 'best' home loan. It's more important to choose what is the RIGHT loan for you:
The basic term loan provides certainty, at the cost of flexibility. That means it's sometimes possible for you to enjoy lower loan interest rates.
This is because banks enjoy the certainty of calculating just how long a financial commitment will last. This lack of flexibility can be a real drawback for some however.
The semi-flexi loan provides the ability to be flexible in what is (let's face it) a constantly changing world.
That means if your circumstances change and enable you to pay off the principal amount more quickly, you can benefit from reduced overall costs as your home loan interest is likewise reduced.
The full-flexi loan unlocks the truly flexible option, at the cost of a monthly fee. You can treat this financial product almost like you would any other bank account.
You'll have the added benefit of that account being linked to reducing your home loan interest. The one main downside is the monthly cost we mentioned earlier.
For the homebuyers with spare cash, you're advised to take the flexi home loan package, as this will allow you to save on interest.
But if you're tight on budget and don't have the extra money, it would be better to go for a non-flexi loan package to enjoy a better interest rate.
And if you're still not quite sure what is the right home loan for you, then it's best to speak to a professional!
Relevant Guides: