Leasehold vs freehold; whether it's a condo or landed property, this is an important question to ask when buying a house in Malaysia.
Aside from marriage and having children, there are more important things than crossing out adventures from our bucket lists. One of these is buying a house.
In fact, this is a very important decision that some even describe it as a lifetime commitment.
But given the amount of information available, understanding the
property market
can be a very difficult task for an ordinary person, especially when bombarded with jargon such as freehold or leasehold.
Is it really that important to know the difference between freehold vs leasehold? Or more so, will it even matter if you choose to buy a leasehold property?
For a better perspective, let's take a closer look at the significant differences of leasehold vs freehold properties and how our buying decision may be affected by them.
Check out properties for sale
What is a freehold property?
Freehold property belongs entirely to the owner with no control from the government. This is evident when property developers build freehold bungalows, private homes and condominiums on a piece of land.
Since the developers own the land, its ownership – which is in the form of a
Master Title
– will be transferred to the buyer of the property built on it, provided it is a landed home such as a terraced house or a bungalow.
In the case of a condominium or other high-rise residential properties, the buyer of a condominium unit will merely gain a stake in the residential development, but the developer retains ownership of the land.
The ownership in this scenario will be distributed by the developer in the form of a
Strata Title
.
As a popular choice among buyers, many are unaware of these factors and are still under the impression that freehold units are solely theirs to own forever!
Let's look at the advantages first, followed by the common misunderstandings.
Advantages of Freehold Property in Malaysia
There's no certain timeline required or to be observed when developing a freehold land.
There are fewer and less stringent limitations on transferring their land.
For properties that have been converted from leasehold to freehold, the state's consent is required when transferring ownership. These are then known as restricted freehold properties.
Owners have the right to subdivide and allocate the property, although still subject to town planning controls.
Common misunderstandings of Freehold property
Only environmental and town planning controllers can limit freehold developments; however, the state can still take back the property.
This is because, under the Land Acquisition Act 1960, the state has the power to take back a freehold land, provided that the property will be used for public purposes like an MRT project or for economic development.
An example is when the federal government acquired the freehold land on which the Ampang Park Shopping Centre sits, in order to make way for the MRT project.
In acquisitions such as these, the government compensates the owner based on the market value of the property.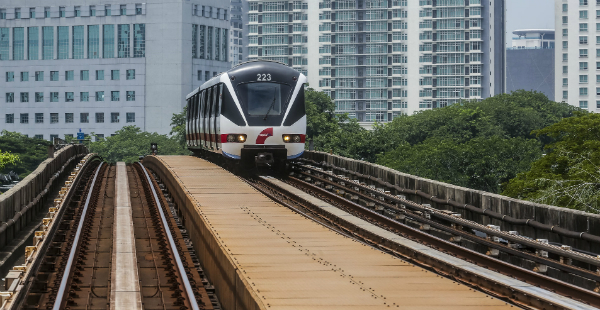 What is a leasehold property?
A leasehold property is owned by the government and can only belong to its owner for 30, 60, 99 or 999 years.
Some have 50 or fewer years like those in Section 11 of Petaling Jaya, and some parts of Kuala Lumpur like Sungai Besi and Setapak.
This type of land has various restrictions with the dos and don'ts spelt out in the lease.
The tenant, for instance, will have to care for the land as provided under the land legislation and could be held responsible for developing and maintaining some property.
The security of tenure may also be compromised once the state finds the tenant unfit. The lease may be forfeited by the state for non-performance.
Now let's look at some of the factors that are still unknown to many about leasehold properties.
Advantages of Leasehold Property in Malaysia
A leasehold property would be priced slightly cheaper than a freehold one, thus making investments more value for money given the lower entry cost and higher rental yields.
Due to the nature of its tenure, developers tend to make their leasehold properties more attractive and equipped with facilities and features.
Common misunderstandings of Leasehold property
The ownership of leasehold properties may only be transferred with the approval of the state or an equivalent.
In fact, the sale of a leasehold property takes three-plus-one months to complete, starting from the time the state has given its consent – which could also take between six months to a year. This makes reselling the property a problem in the near future.
Purchasing a second-hand leasehold property could take about a year or longer in Kuala Lumpur and Selangor, as the paperwork needed for transferring ownership entails several consent requests.
Meanwhile, purchasing a leasehold property from a developer or on the primary market does not usually require that much time.
Experts noted that while leasehold properties may gain more value during the early years than their freehold counterparts, the value of leasehold properties start to depreciate beyond 30 years until the expiry of lease.
It is tougher to receive financing for leasehold properties as banks will usually stipulate a certain minimum number of years remaining on the lease before they are willing to accept the property as collateral for financing purposes. This results in the older the property gets, the lower the chances of being able to secure financing on the property.
Discover properties for sale
Making the big decision
After all that is said, deciding between a leasehold vs freehold property does not merely depend on the property's price but also on various factors with the buyer's spending power topping the list.
Although not all leasehold properties are cheaper, purchasing a freehold property, particularly in a convenient part of Selangor or Kuala Lumpur, may entail a much bigger amount of money.
While these properties may seem pricey due to their location,
accessibility
is something that a buyer should look into when acquiring a property.
A double-storey freehold property in Bandar Country Homes may be priced at RM475,000, but if you travel to work daily to downtown
Kuala Lumpur
, you incur additional expenditure in toll, fuel and general maintenance of the car.
Meanwhile, a leasehold property may be found at a very convenient location. In Damansara Perdana, for instance, a condo at
Metropolitan Square
was priced at RM199,204 when the development was launched.
The asking price now stands at RM590 per sq ft. Besides that, the development is near various amenities such as The Curve shopping mall, IKEA and Empire Damansara.
Travelling around Petaling Jaya and Kuala Lumpur is no problem, especially by car as the development is near major highways like the LDP and Penchala Link.
Buyers should bear in mind that the number of freehold properties in prime locations are limited. Hence, when all other factors are equal between freehold and leasehold properties, you should obviously go for the former.
However, the property's land tenure should not be your sole deciding factor when acquiring a property.
When planning to buy your first home, the best thing to consider first is your objective and housing affordability. Some of your considerations may include your monthly income, available cash at hand, and how much money you can borrow.
Once all these have been checked, you can then shop for the best property loan that offers the best competitive rate.
Learn more about the Strata Title Management Act 2013, Individual Titles and the differences between SoHo, SoFo and SoVo. Otherwise check out PropertyGuru's Guides for more useful information.
Disclaimer: The information is provided for general information only. PropertyGuru International (Malaysia) Sdn Bhd makes no representations or warranties in relation to the information, including but not limited to any representation or warranty as to the fitness for any particular purpose of the information to the fullest extent permitted by law. While every effort has been made to ensure that the information provided in this article is accurate, reliable, and complete as of the time of writing, the information provided in this article should not be relied upon to make any financial, investment, real estate or legal decisions. Additionally, the information should not substitute advice from a trained professional who can take into account your personal facts and circumstances, and we accept no liability if you use the information to form decisions.