Living in Malaysia means that you are spoilt for choice when it comes to deciding which type of property you should buy.
Now, if you are one of those who enjoy living up in the clouds with some of the best views, then a high-rise unit would probably be your choice. It comes with many benefits too, such as:
Usually at good locations that are near to public transportation systems
Wide range of lifestyle and recreational facilities provided
Future potential of becoming an investment possibility as they receive better rental yield
The charges are mandatory for owners because the collection of money is used to pay for the building's expenses, including the maintenance of common facilities (swimming pool, gym, lift, security guards), utilities (water, electricity, waste collection), and as part of a reserve fund for major repairs.
So, even if the unit is really small and compact, but the entire development is facility-rich (say, a luxurious condo with over 100 facilities), you'd end up paying more to the management!
Now, before you put your money on that high-rise unit, you need to understand and consider these fees as they could end up becoming a bigger financial commitment than you expected. Let's begin!
What Is The Purpose Of A Sinking Fund And Maintenance Fees?
Maintaining a property, especially the size of a towering high-rise, can cost a lot. No matter whether it's to hire multiple security personnel or janitors to upkeep the cleanliness, residents would want their home to be kept top-notch.
The maintenance fee is a monthly charge that you pay to cover these recurring costs. Services like these are often predictable, and can be factored into monthly expenses.
Some older buildings will require higher fees because of the ageing facilities. There is also a possibility for an increment from time to time.
Meanwhile, a sinking fund is a reserve to cater to emergencies that require a large sum of money in a sudden emergency, like a flood in the basement carpark during a thunderstorm or an urgent fix on a large crack on the walls.
This fund that's contributed by the unit owners will also be used to cater for any major refurbishments necessary. Think of it as the money you've been saving for rainy days.
Now that we have established the difference between the maintenance fee and sinking fund, let's find out how they're calculated, and how much you need to anticipate for the payments.
How Are The Sinking Fund And Maintenance Fees Calculated, And What Are The Factors That Would Influence Them?
The sinking fund is calculated by taking 10% of the maintenance fee. The amount can be increased by more than 10%, but this can only be implemented if every resident agrees to it during a general meeting with the management.
So, for example, if the maintenance fee is set at RM0.30/sq ft, therefore RM0.03/sq ft of the total cost of the maintenance fee will be put into the sinking fund.
While there is no one-formula-fits-all for the maintenance fee calculation, the final cost depends on various factors:
Type of services: Cleaning of common areas, lift servicing, security.
Type of facilities: Swimming pool, gymnasium, gathering, or event area. More facilities will add more to the overall cost.
Size and type of common area: The bigger the area (alleyways, waiting area), the more it costs to clean and maintain. Different common areas might need different or additional services as well. For example, a property with a decorative garden that requires specialised care can add a significant amount to your maintenance fee.
Quality and quantity of service: Some residents might find it acceptable for corridors to be tended to only once a week, or they won't find a need for a 24-hour security patrol, which can help reduce the maintenance cost.
The calculations are roughly summarised in the table below:
| | |
| --- | --- |
| Maintenance Fee | Sinking Fund |
| Operating Expenses ÷ Number of units in development = Maintenance Fee | 10% of the Maintenance Fee |
Basically, the amount you pay is based on the shared percentage between you and the other residents of the strata building, which brings us to a new term to learn about: Share value!
Check out properties for sale
What Is The Meaning Of 'Share Value'?
For the building management to be able to maintain and ensure the property is operating properly for your well-being and comfort, you as a homeowner will be required to contribute a certain amount of money imposed by the management.
The amount you need to contribute is calculated in 'shares', which is proportional to the share value of the respective lots.
Thus, this means that the amount has to be enough to cover the costs of regular and periodical maintenance of the estate.
The objective of the implementation of this share value system is to ensure equity and fairness among the owners of units within a strata title.
The most common way to determine share value is by floor area approach, whereby if you own more floor area, you will get more share value.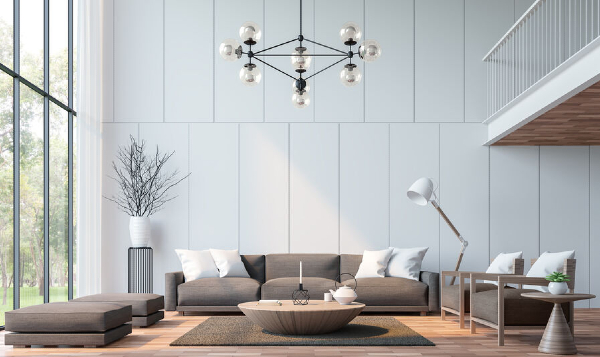 This highlights three important purposes of the share value method:
Maintaining expenses:
Share value is significant in determining the amount of contribution for you as an owner. Basically, it's how much you have to pay the management for maintenance and other expenses that go into operating the property.
Voting rights:
The share value of a strata-titled unit is also to establish the voting rights of a unit owner. The higher the share value amount you have, the higher power for voting rights you get. This helps with matters that require a special resolution, or whenever a poll is required when it comes to any decision-making for the development.
Transactions:
The share value also determines the share or ownership an owner has in the common property. This usually becomes important when profits resulting from any transaction involving the common property are distributed. For example, when a common area of the development is leased out, or when the strata scheme is terminated and the collective sale is carried out, and the proceeds have to be allotted.
Make sure to keep your share value in check every once in a while, so you as a homeowner can stay on top of things.
Check out properties for sale
So, How Much Do You Need To Pay For Your Maintenance Fees And Sinking Fund?
Like the cost of maintenance, the amount you actually need to pay is also determined by several different factors:
Parcel size: The bigger the size of the unit you purchase, the higher the amount you need to pay for your maintenance fee.
Access to facilities: You might find more facilities attractive at first, but the variety can cost you more. For example, air conditioning in the lobby will add to your maintenance fee, or that branded BBQ pit they provide is also an additional cost.
Density: Owners with units in a high-density development will pay less than owners in an exclusive, low-density development.
To give you a better view of how much maintenance fees generally cost, below are some examples of the real-life sinking funds and maintenance fees amount in Malaysia.
You might be wondering, "Why must I pay for these additional fees?" or "Should I just settle for a landed house?" after seeing the amounts.
When it comes to maintenance, the level of quality is subjective, and it all depends on the lifestyle you are willing to spend your money on.
If you like living in a more exclusive area with more facilities available, then you might be charged higher maintenance fees.
Nonetheless, with so many factors that are taken into consideration when the sinking fund and maintenance fees are set, make sure you know just how much you're paying yearly.
That way, you won't be shocked by the final amount and able to make an informed decision before purchasing your ideal home!
Relevant Guides: