Home renovations are some of the most exciting times for an adult. Whether it's a minor uplift to your home or a major overhaul, we anticipate the shiny new results.
However, as most of us have also experienced, there are various pitfalls that follow home renovations.
This can happen when homeowners go into renovations with absolutely no research – on pricing, design, or period of completion.
While others, set a budget that is too low and unrealistic, and worse, with no emergency funds when the cost fattens.
This could not only leave you with an unfinished house, but would also set you back financially, or worse, into a massive
debt
.
No need to fret though, as long as you have a budget to help you navigate through the renovation process.
Here Are Some Tips On Developing Your Renovation Budgets:
1) Work Out A More Accurate Home Renovation Budget
The one way to get a more accurate budget is by getting an estimate on how much the remodelling will cost.
The best way to do this is by getting at least 3 renovation quotes from multiple suppliers – it'll help you get an idea of how much you need to plan for.
2) Determine Your Needs And Priorities
Always keep in mind your goals for the renovation. This will avoid you from getting sidetracked with smaller projects that were not in the initial plan or budget. If you're prioritising the kitchen this time, stick to this plan, and this alone!
3) Create A Detailed Remodelling Plan
Once you've determined your goals, create a detailed plan that includes expected costs. If you want to be ultra organised, you could even build a spreadsheet that includes each portion of the project along with the estimated labour and material cost.
So, what are some of the common causes of blown budgets?
Not adding up the little costs (appliances, clean-up cost, stamp duty, insurance, etc.)
Not doing a thorough inspection to determine underlying problems (pests, water damage, issues with wiring etc.)
Underestimating costs for labour and materials
How Do You Avoid Bursting Your Renovation Bubble?
1) Shop For Affordable Materials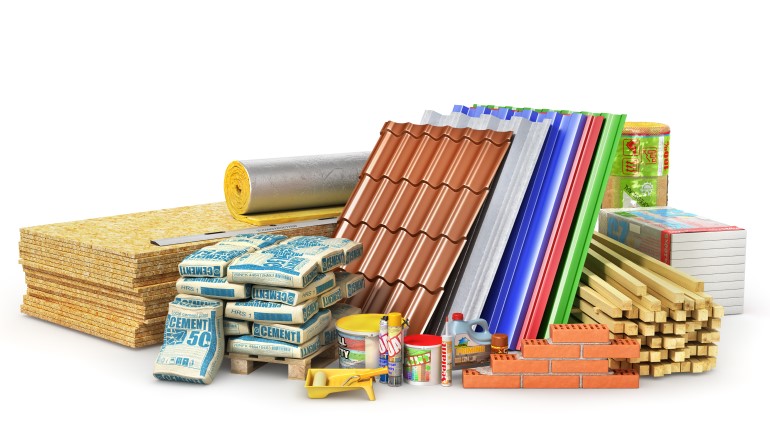 Wherever you can, buy materials on your own (avoid the middleman). With no price mark-ups, you have more control over how much you pay for materials.
But talk with your contractor first to make sure the materials fit the plan.
2) Avoid Spending More Than You Make
As a rule of thumb, your renovation cost should not exceed more than 6 times your monthly household income.
So, if you and your spouse/partner earn RM14,000 a month collectively, then the total for your renovation shouldn't exceed RM84,000.
We know, we know – this isn't a lot of money, especially if you're looking for a major renovation.
This is just a rule of thumb, and encourages homeowners to carefully consider every aspect of a home renovation (Is this absolutely necessary? Shall I renovate my home in phases instead?) before they find themselves in a huge financial mess!
3) D.I.Y. To Keep The Renovation Cost Low
If you're a bit of a fixer-upper, why not do your painting, and remove it from your renovating cost altogether. This could even be a fun activity to do with friends and family. There are a lot of tips and ideas that you can pick up from books and websites.
But please leave the major stuff; knocking down walls, plumbing, rewiring etc. to the experts!
4) Resolve Maintenance Issues ASAP!
Don't wait till it's too late. Address any water leaks, faulty wiring, or any repairs as soon as possible.
This could not only turn into a much bigger issue while renovating, but it can cause major delays in the process. Deal with the practical before you address the cosmetic.
Remember, regardless of the size of your home renovation, setting up a realistic and appropriate budget is crucial. So, be a smart homeowner with your renovation budget (stick to it!).
There are various ways to renovate your home without breaking the bank and renovation hacks that would save you money in the long run. Find out more on our Renovation & Home Design Guides!