Whether you're looking to sell your property fast or just planning for the future, understanding how to increase the value of your property is an important part of owning a home.
Here are ten simple steps on how to increase the value of your property.
1)
Upgrade The First Impression
First impressions really do matter, and that's also true of your home. If you live in a landed property then make sure your gate and entrance way is clean and in good repair.
Give it a spot of paint or maintenance if you need to improve either one.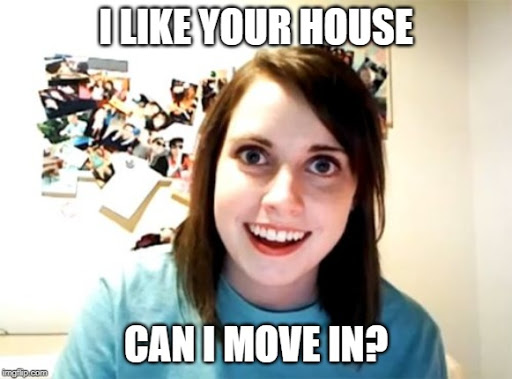 If you live in a condo or high-rise apartment, make sure the path to your front door is clean and tidy, and repair any flaking paint or marks on the door.
Don't be afraid to talk to property management if you have concerns about another common area of your property either.
When you're selling a property, the little things can sometimes have the biggest impact.
2) Keep It Clean
A clean home is essential to a positive viewing, and will convince a potential buyer that you've kept the home in good shape.
Make sure you or your cleaner give the property a particularly deep clean before home viewings.
That means tackling all those stubborn dirt-trapping areas that don't get touched in your regular cleaning.
When it comes down to the bottom line, a clean home gives a good impression, and good impressions mean the potential for higher offers on your home.
3)
Tackle The Maintenance
It's important to keep on top of maintenance in your home at all times. It's even more important if you're in the process of trying to sell.
Make sure things like taps are fitted securely, door handles are in good repair, there are no leaks from the pipes or faucets; all sorts of little things that can form a bad impression of a home.
Buyers are wary of purchasing a property that may have hidden faults or problems they can't see.
That means they're likely to be turned off by any visible problems that reveal poor maintenance or construction in the first place.
4)
Go Green
People want a property to feel like a positive space to live in. Going green with house plants or natural décor can help create a positive environment that encourages buyers.
Think about small, easy-care houseplants such as cacti or succulents, helping bring a slice of nature into the home in a simple and affordable way.
Combine this positive natural feel with good lighting, and you're onto a real winner in inspiring people to love your home like you do!
5)
Set The Ambience
You can go beyond just some pleasing green houseplants to improve the general ambience of your home.
It's up to you how to make it work, but could include elements like;
Improving the use of natural light by removing obstacles near windows,

Introducing mirrors to enhance the feel of the space, or

Even showcasing how kid-friendly your home is if you live in a popular family area.
Setting the ambience is about creating a warm and positive feeling in potential homebuyers by considering how to make the property feel more homely.
6)
Hide The Clutter
Part of purchasing a property is imagining your own life fitting inside its walls. The less cluttered a property is, the easier it is for a potential buyer to imagine creating the right space for them.
If a property is filled with your possessions, whether that's kids toys littering the floor or that giant statue of an elephant you brought back from a safari decades ago, it gives a poor impression of the available room within a property.
Opening up the available space by removing unnecessary items and objects helps create the best possible image of the property and its potential.
7)
Enhance The Kitchen
The kitchen space can be make-or-break for many homebuyers, particularly those demographics looking for a warm and welcoming family home.
Enhancing your kitchen can be a powerful selling point that helps increase the value of your property.
You don't necessarily have to invest in an expensive new washing machine or other electrical goods to embrace this benefit.
Don't forget, there's no point spending more on an upgrade than you receive in the value addition you might unlock for your home.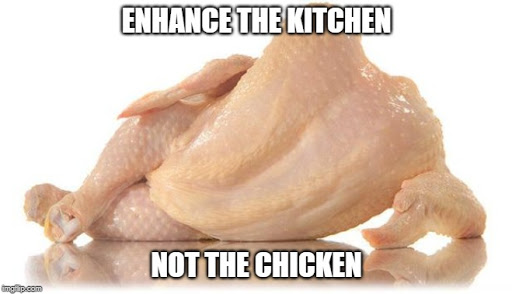 Simple things like improving the kitchen lighting, replacing worn cupboard doors, even getting your floors professionally cleaned and polished.
These are all simple steps that can help enhance the value of your kitchen.
If you do invest in new (possibly expensive!) large electrical items to upgrade your kitchen, you can always negotiate to keep those possessions as part of the sales agreement.
8)
Upgrade Your Bathroom
Another potential area to see good return on your investment is your bathroom. Ideally, buyers want to see an immaculate space that reflects the good care and high quality of a potential property.
Just like the kitchen, you don't have to invest heavily to upgrade your bathroom.
Replace broken fixtures, deep clean things like shower tiles and drainage areas. Introduce some stylish lighting if you can afford it.
This is all about finding ways to increase the look of the space without substantial investment.
Of course, if you're not focused on an immediate sale, then paying professionals to upgrade your bathroom can add value to your property while also providing you a better experience during your time as residents.
9)
Improve The Land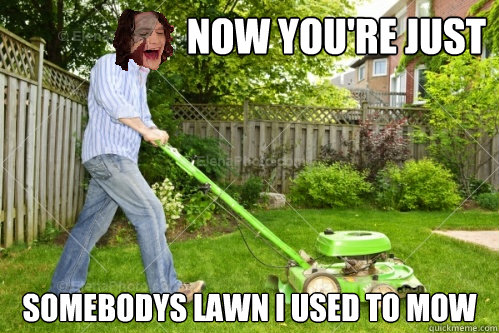 If you live in landed property then improving and maintaining your land is a great way to enhance the value of your property.
This is first impressions, maintenance, and cleanliness all rolled into one.
If you don't already have one, consider hiring a professional gardener to clean up your outdoor space. Remove any unnecessary items that may have been left or dumped in your outdoor areas.
It's even worth checking the space immediately outside your property to see if there's any rubbish or dumped items that could put off potential buyers.
10) Renew The Lease (Leasehold)
If your house is a leasehold property within the last 30 years of its lease, evidence suggests its value will stagnate, or even begin to depreciate.
Renewing your lease when it enters that period can be an important step to maintaining its value, or ensuring it continues to grow.
Different states have different laws when it comes to lease renewals.
It's important you look into the laws and legislation that apply to your property, particularly if you're thinking of selling it immediately following the lease.
Better to know your rights, than get hit by the bill later on.
We're all about helping you unlock the value of your property. That means helpful selling guides to support you along the way, as well as our leading property platform to empower you when you decide to sell. Additionally, here are some factors that'll affect the value of your property that you probably didn't realise!
Disclaimer: The information is provided for general information only. PropertyGuru International (Malaysia) Sdn Bhd makes no representations or warranties in relation to the information, including but not limited to any representation or warranty as to the fitness for any particular purpose of the information to the fullest extent permitted by law. While every effort has been made to ensure that the information provided in this article is accurate, reliable, and complete as of the time of writing, the information provided in this article should not be relied upon to make any financial, investment, real estate or legal decisions. Additionally, the information should not substitute advice from a trained professional who can take into account your personal facts and circumstances, and we accept no liability if you use the information to form decisions.