They say that in life, you need the 5Cs to succeed: cash, car, credit card, condominium, and career. Of course, with those great Cs come great responsibility as well.
That's right. We're talking car loans, credit card loans, and mortgage loans! Aside from these, there are other types of loans to consider, like educational and personal loans.
Let's not forget how missing even ONE payment on any of the loans above can result in badly
affecting your credit score
, a report which is required for you to be able to take on a new loan in the future.
Many of us are not aware that our outstanding credit cards, personal loans, hire purchases, and other small loans can be consolidated under one loan, namely, into our housing loan.
In this article, we're going to discuss why all your loans should be consolidated into just ONE and exactly how it'll benefit you! For better understanding, we'll use the 3 most common loan types: car, credit card, and mortgage.
#1 Lowers Your Debt Service Ratio
First, you'll (obviously!) need to own a property. There should be a gap between the market value of the property and the outstanding housing loan, as we'll be using the gap to absorb all the other loans.
For example, a property is valued at RM500,000 with an outstanding loan of RM300,000. With a 90% mortgage loan of RM450,000 and after deducting the outstanding loan of RM300,000, that's RM150,000 left for you to settle your other debts.
RM500,000 – 90% loan = RM450,000
RM450,000 – RM300,000 (outstanding loan) = RM150,000
Hold up, how is this any different from
refinancing your property
and cashing out the additional amount to settle your debt? It seems similar, but it's not!
When you apply for a refinancing loan with the cash-out option, all your existing credit cards, hire purchases, and personal loan commitments will be considered in the calculation of your
Debt Service Ratio (DSR)
.
Typically, this is where the DSR will exceed the bank's guidelines since, well… there are so many financial commitments to be taken on by just one person!
The difference when it comes to debt consolidation is that the banks will not calculate existing loans that are going to be consolidated.
Instead, it has already been factored into the loan amount that you're applying for. Here's a table to help explain the differences better:
*The amount that will be included when doing your DSR calculations.
With such calculations, the DSR will be a big difference in both cases, and that'll result in much better approval chances should you choose to consolidate your loans into one!
#2 Reduces Your Monthly Commitment
Instead of paying multiple loans every month, debt consolidation makes it easier for you to pay everything in one loan account, and reduce the overall commitment at the same time!
Here's how the decision of consolidating debt can be money-saving:
RM350,000 loan, RM300,000 outstanding
RM50,000 outstanding credit card loan (50% credit card loan with 5% minimum payment)
Debt consolidated into an additional loan of RM150,000
RM70,000 personal loan (RM50,000 outstanding)
RM70,000 hire purchase (RM50,000 outstanding)
RM800 (loan instalment follows the initial loan amount, not the outstanding amount).
Total Existing Commitment:
Comparing the monthly amount to be paid for just one loan vs. many different loans, it's a substantial drop in your monthly commitment.
Plus, that means you get to put aside more into your savings account!
#3 Interest-savings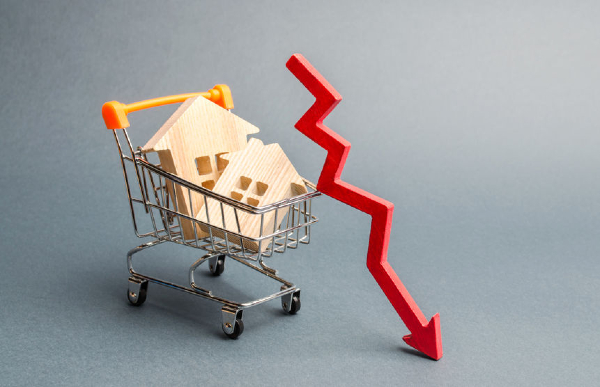 Since we all know that
housing loans
are at an all-time low,
it's the most opportune time to use these low interests to soak up higher interest ones, like credit card and personal loans.
Currently, the interest rate of housing loans are between 4-5%, whereas credit card and personal loans are multiple times higher than that.
For what it's worth, credit cards that have been settled by the bank don't need to be cancelled. You can still keep the card even after the bank has released the sum to settle the balance!
On the other hand, for personal loans and hire purchases, the account will be closed once the full settlement has been made.
In a nutshell, consolidating your debt means taking on a new loan to pay off your existing loans. It sounds crazy, but it's well worth it if you manage your expenses and plan your finances well!
Not only will your commitments be reduced greatly and encourage more interest savings, but it'll
improve your credit score
as you won't have too much burden on unsecured loans.
Relevant Guides:
———-
Expert insights contributed by Travis Tiu. You can reach out to him for your financial needs at +60 12-686 1202 or travis.choiceone@gmail.com
We are an established loan consultancy, assisting our clients in their best interest to secure various types of bank financing for both individuals and/or companies, be it property financing or business/company application. We have been in this industry for more than 10 years, and have been helping many of our clients solve their issues with bank financing. Feel free to contact us if you have any query regarding loan matters.