We've all felt it. The rising cost of living. From food to daily essentials, it has certainly impacted our lifestyles.
The report shows an increase in:
Asking prices in Q2 of 2022
Supply of properties for sale
Demand for both sale and rental properties
Looking further into overall increases, we reviewed the views for properties listed for sale in PropertyGuru. You could say that these are some of the most popular listings among property seekers – in no particular order – on PropertyGuru from 1st April 2022 till 30th June 2022.
Based on these views, let's look at why these areas are often searched and viewed.

1) The Golden Triangle Stays Golden – KL City Centre, Jalan Ampang & Bukit Bintang
It is unsurprising that these areas are home to many high-end residential developments due to their strategic location.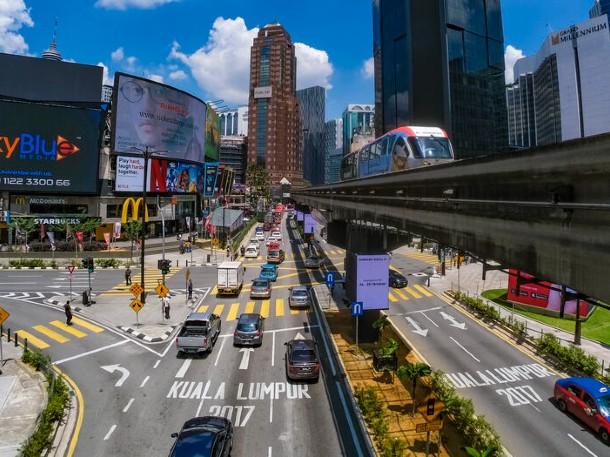 A buyer's market also means attractive packages from developers. The low-interest rate environment also encourages interest, although interest rates are expected to be adjusted in the coming years.
Phase 1 began operations in June 2022, while Phase 2 is expected to start in early 2023. It will go through the heart of Kuala Lumpur, with stations in Titiwangsa, Hospital Kuala Lumpur, Ampang Park, Persiaran KLCC and TRX.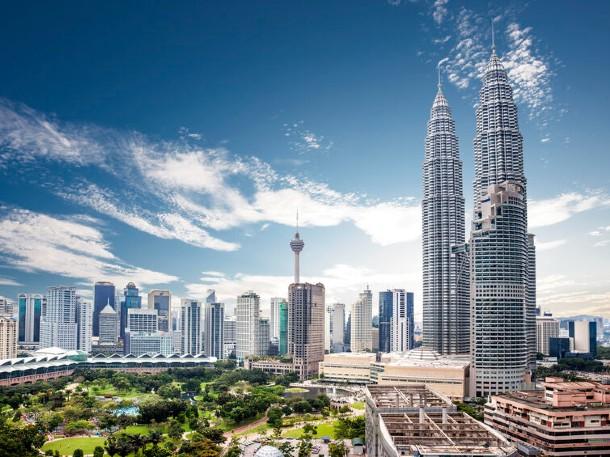 2) The Rise of Old, Mature Neighbourhoods – Old Klang Road, TTDI, Taman Melawati
Old Klang Road has remained popular due to its prime and strategic location between KL and Petaling Jaya, providing great accessibility for occupants.
One end of Old Klang Road links to the New Pantai Expressway (NPE) and Petaling Jaya, while the other end leads to Jalan Syed Putra. Its direct link to mature neighbourhoods of Kuchai Lama and Taman Desa also offers many alternative routes in and out of the area. Overall, Old Klang Road is a popular area for the middle-income segment of the population.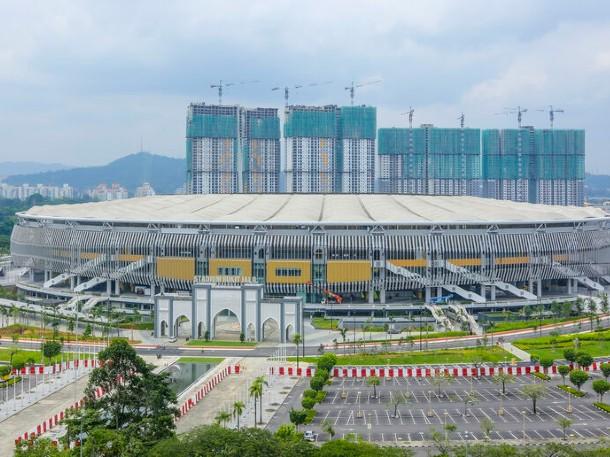 The tranquil Taman Desa is also receiving a facelift given its strategic location and accessibility to the city centre.
Although its development has lagged behind Bangsar, TTDI, Mont Kiara and Petaling Jaya, Old Klang Road remains one of the more highly populated areas in the Klang Valley, due to its strategic location.
For public transport, the elevated TTDI MRT station (Kajang Line) is directly above Jalan Damansara and it serves TTDI, KL and Damansara Utama. The station's location was the third choice, after two earlier locations received objections. TTDI is also easily accessible via the Damansara–Puchong Expressway (LDP), Sprint Expressway, New Klang Valley Expressway (NKVE), Penchala Link, and Jalan Damansara.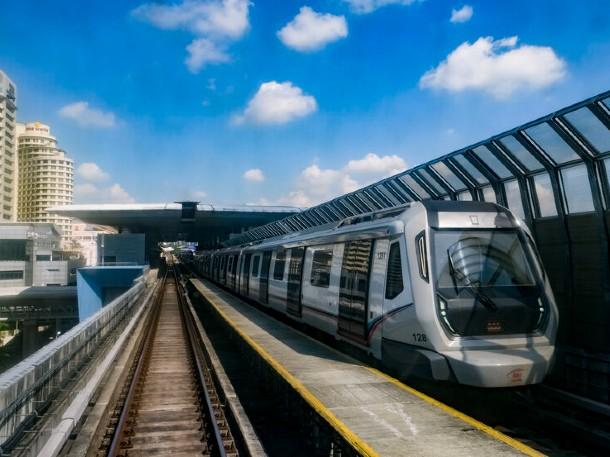 There isn't much-undeveloped land in TTDI. Thus, there aren't many new projects in the area. Due to the limited supply of units, property prices are likely to appreciate through the years. Whether the demand is sustainable despite high prices, will largely depend on an improvement in household income and Malaysia's economic growth.
TTDI is a popular residential area as it is close to favoured malls such as 1 Utama, the Curve, Ikano Power Centre (IPC), IKEA, and 3 Damansara. It is also near prime housing areas such as Bandar Utama, Damansara Utama, Damansara Jaya, SS2, Mutiara Damansara, Damansara Perdana, and Kota Damansara.
Taman Melawati has attracted purchasers due to the natural setting of hills and greenery, easy accessibility to major highways and surrounding amenities. Its location within the vicinity of the city centre is also a plus point.
3) The Allure of Transport Hubs – Sungai Besi
Property buyers are getting used to the concept of TOD (transit-oriented development) living. It's gaining popularity as it promotes convenient mobility, higher property values, and environmental sustainability. That said, proper planning and design are important factors for a successful TOD.
One of the first developments that spurred various TOD projects in Malaysia is Kuala Lumpur Sentral, Malaysia's most extensive transit system. Another upcoming TOD is located in Sungai Besi.
Sungai Besi is located at the edge of Kuala Lumpur city centre, and was largely untouched by urbanisation surrounding it. This former tin mining town thrived on heavy industries such as steelworks and plants.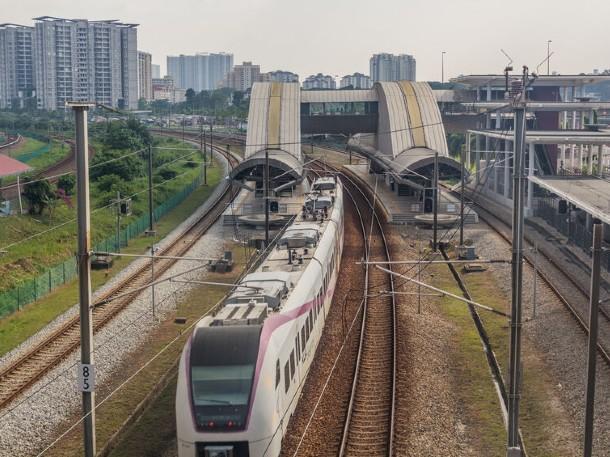 Bandar Malaysia had originally been designed as a transport hub for the much-anticipated KL-Singapore High-Speed Rail (HSR) line. In August 2022, Prime Minister Datuk Seri Ismail Sabri Yaakob said that he hopes to speed up the revival of HSR. Bandar Malaysia will include links for KTM Komuter, Mass Rapid Transport (MRT), and Express Rail Link services.
Sungai Besi is accessible via major highways including the Sungai Besi Highway (Besraya), Kuala Lumpur-Seremban Highway, North-South Expressway (NSE) and KL-Putrajaya Dedicated Highway. The area is also served by LRT (Sri Petaling Line) and MRT (Sungai Buloh-Serdang-Putrajaya Line (SSP Line)) stations.
There are so many of them right? But these three are more searched, largely because they are newer, more affordable and developing Damansara areas in Petaling Jaya, compared to the mature Damansara Utama and Damansara Jaya.
These three neighbouring townships enjoy accessibility via Damansara Puchong Expressway (LDP), Sprint Highway (via Penchala Link), and New Klang Valley Expressway (NKVE). Some areas in Kota Damansara are near Persiaran Surian, which leads motorists to Jalan Sungai Buloh.
The upcoming completion of the Damansara-Shah Alam Elevated Expressway (DASH) is expected to provide a boost to these townships.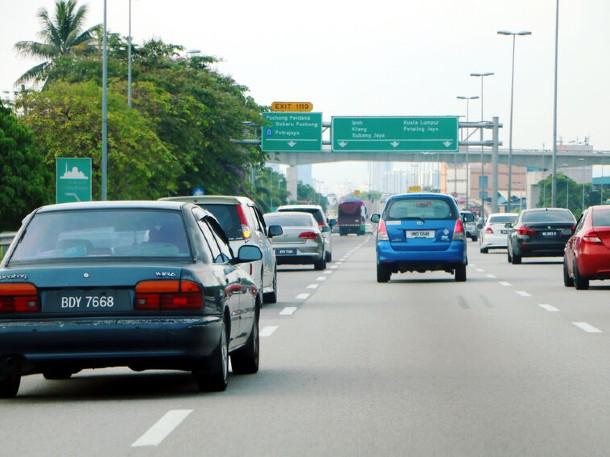 Occupants enjoy a multitude of shopping malls and recreational options offered by Sunway Giza, Tropicana Gardens Mall, The Strand, the Curve, IPC, Lotus's @ Mutiara Damansara, Giant, IKEA, 1 Utama Shopping Centre, The Place, Perdana Trade Centre, Empire City Mall, Decathlon, DA Square @ Damansara Avenue, Selangor Polo and Country Club, Seri Selangor Golf Club, and Tropicana Golf and Country Resort, among others.
Each area also has several commercial/retail hubs. So, there's no shortage of amenities and facilities within a short walk or drive of these townships.
The opening of Tropicana Gardens Mall and stations along the MRT Kajang Line is seen as an added value and enhancement to the area. Plus, newer high-rises in the area could be attracting younger crowds and potential home purchasers from other areas.
The area was mainly developed by Land & General Bhd (L&G) in the mid-1990s. The township was in the limelight recently, following Uniqlo's first roadside megastore in Malaysia. The fashion retailer is located at DA Square @ Damansara Avenue.
Residents in Bandar Sri Damansara comprise mainly of those looking to start a family, and those living in Kepong who are looking to upgrade to newer homes.
The prices of terrace houses in Bandar Sri Damansara are generally higher than those in Kepong and Bandar Menjalara, but lower than in Desa ParkCity.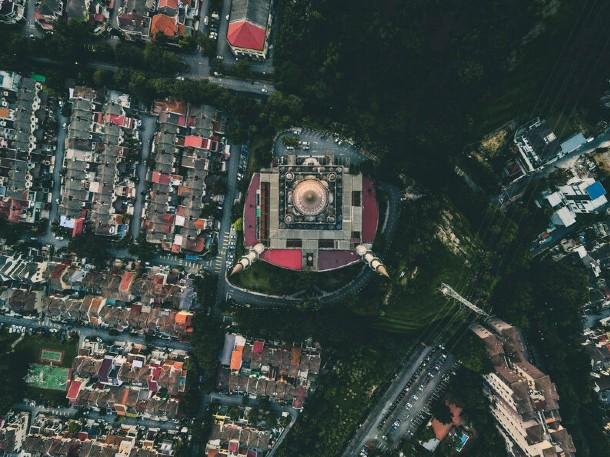 Bandar Sri Damansara is near the Kepong Sentral KTM Komuter station, which is connected to the Sri Damansara Timur Putrajaya MRT station (Putrajaya Line). Other stations there include Sri Damansara Sentral and Sri Damansara Barat Putrajaya MRT station.
It has been reported that the former Sri Damansara Clubhouse, which had a driving range and other facilities for residents, has been demolished and will be redeveloped into a mixed-use development by L&G.
Empire City Mall is part of the RM5 billion Empire City Damansara (ECD) project that was launched by Mammoth Empire Holding Sdn Bhd (MEH) in 2011. The mall is slated to open in the first quarter of 2024.
In 2019, Mammoth Empire Holding Sdn Bhd sold a 61-acre tract in Damansara Perdana to Exsim. The land was for the Empire City Damansara 2 (ECD2) project, and Exsim has renamed the development Central Park Damansara.
The mixed-use development is scheduled for completion in eight years, and will feature serviced apartments, retail units, a Hill Park, an al fresco retail park and a Sanctuary Park.
Traditionally, Damansara Perdana has been a family-oriented residential area. The surge in micro units there has seen more young working adults moving into the area.