7 Advantages Of A Slow Property Market For Property Buyers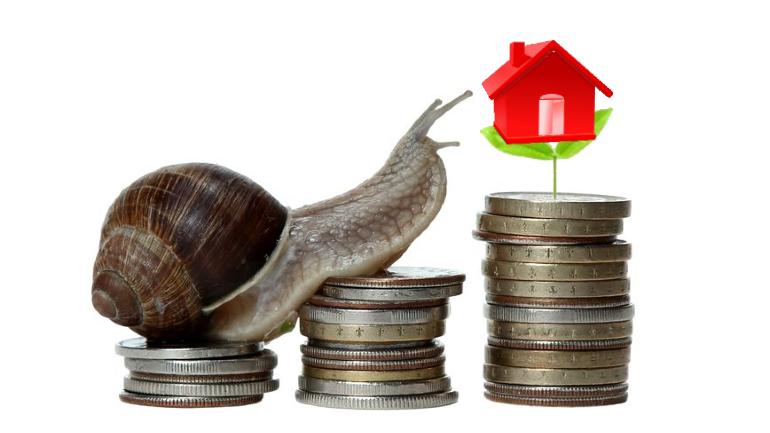 In case not everyone is aware yet, where transactions are concerned, it's currently a slow property market.
In 2020, total residential property transactions for the whole of Malaysia reached 191,000 units. Yes, 191,000 units! However, this figure is lower than the one in 2019, 2018, and many years before that.
With a slower property market, there are advantages for property buyers who are now moving into the market to buy a home.
The Government Has To Do Something About It
As the market is slow, the government should also do something about it. For starters, let's say that they are willing to lose some tax revenue.
But now, without further ado, it's time for us to take a look at the 7 advantages you can enjoy while the slow market lasts!
1) Negotiation Is Now Possible
It's now possible to tell the home owner sincerely that you love their unit, but you also love another unit you've viewed. Could he/she give you a little more discount?
It's not just the home owners, even the developers could throw in more offers and/or freebies to "sweeten" the deal too!
2) Choices, Lots Of Choices
Gone are the days when people queued a week in advance prior to new launches, and some people even paid other people to queue for them!
3) More Attractive Prices
Owners usually don't sell unless they face financial difficulties or want to upgrade. It's definitely not because of the current market that they will sell!
4) Window Of Opportunity Is Now Open
There's a cycle to everything. There were years when the sellers had the upper-hand. Today, it's definitely the buyers' turn to be more demanding.
What's up will come down, and what's down will go up again. Some people advocate trying to time the cycle. Actually, it's more of understanding what we need.
Entering the property market is an investment, thus, this is a lot less like buying and selling shares on BURSA Malaysia.
5) Prices Always Go Up, But Now It's Stagnating
Value may not be up because of inflation, but prices always move up. An important thing to know about property investment is this: Property prices on a longer term will always be rising.
For now, it is staying stagnant. With inflation, the cost of producing a property including land cost, salaries, and materials will always go up. This will inflate the property's price in the end.
6) Banks Need To Survive And They Are Looking For Borrowers
Contrary to popular belief that banks are no longer lending, in reality, banks actually love to lend. And home loans is just one of the ways they could earn profits.
In fact, banks continue to be flushed with funds because they are more conservative with their lending now.
7) Developers Have To Do More For Less
It's a harder time for developers these days. Previously, they'd just need to post an ad once or twice in a newspaper or online portal, and sell everything.
They are thus more accommodating, and a lot more willing to take lower profits. This is the time when selling at a lower price to move the units are more important than to launch at a higher price to maximise profits.
If the question remaining is, should I still buy a property today? It's a YES. If the question is, could I simply buy and expect prices to go up later, the answer is a NO.
Would it be the best time to rent then? It may be a good time for that, since monthly rentals are lower than monthly mortgage repayments, but paying rental is forever and ever. So, go ahead and start viewing, you can always decide later. Happy property hunting!
——————–