By Nilam Ghazali
Through PropertyGuru's 'My Home, My Story', our readers share their ultimate deciding factor that determines the 'Yay' or 'Nay' of a property, as well as obstacles faced during purchasing those properties. Among the popular factors shared are location, finances and even types of properties. Here are some of the highlights from their entries.
LOCATION, LOCATION and LOCATION. That sums it all. A location could make or break a deal for many property seekers. Remember the time when people would flock from all over to live in the capital city to due job opportunities? This had eventually spiked the value of homes especially within Klang Valley for decades long. Nonetheless, the tide has changed. Many are now flocking away from the city to newer townships at the city's outskirt.
For KL based resident Fong Pak Hong, luck plays a crucial role in deciding a place to call home. He stumbled upon a property that was up for grabs and ironically, it was a whole lot cheaper than the market value. But there was a catch- the property was located all the way in Seremban 2.
"What! Single storey house 20'x60′ cost only RM168,000 in Seremban 2? Let's call the agent!" he recapped in astonishment via his entry. Upon contacting the agent, once again lady luck was on Pak Hong's side as the owner reduced the asking price, again. He later found out that the owner had hastened the sale due to a debt that needed to be paid.
"After few months, we finally settled down here although we work in KL. Such a comfortable place here in Seremban 2," he wrote. The distance to KL isn't an issue these days. Connecting roads or highways and trains have made commuting easier. Seremban 2 offers great affordable housing properties especially for those with a family and expanding.
Guess the tagline "Work in KL, stay in Seremban" was right on the money all along!
Having faith in newer townships doesn't hurt. Mirzam bin Taiman shares his experience in purchasing an apartment unit in a relatively unknown area called Bandar Baru Bangi back in 2011. It was located in a gated and guarded low-rise apartment and valued at RM150,000. Mirzam was also curious to know why his agent had received numerous enquiries about the unit.
"I was shocked because this apartment complex is a hot area and people kept asking for a house to rent. Maybe because it is still cheap," he mentions in his entry.  The longevity of the township continues as a popular destination for many in calling Bangi home.
"Until now, I am still enjoying living here with my family. We live in a friendly and conducive neighbourhood community within the apartment compound," he concluded.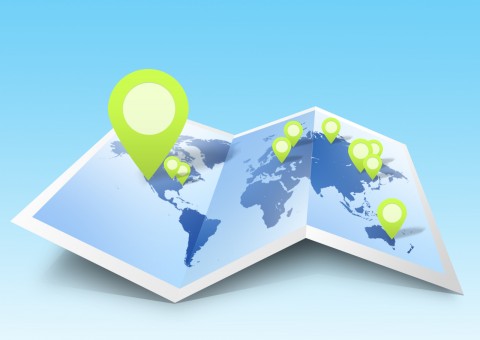 Lee Jirn Chin jumped on the bandwagon when it came to moving away from Klang Valley. It had always been his mission to find a house that could accommodate his family and was at the same time affordable due to his low income. Hoping to snap up a subsale property around town, Jirn Chin was left exasperated at the price tag and the required amount of money to be placed upfront.
"One day, my wife showed me the advertisement of a townhouse from a new property development, which is cheap but far away from Klang Valley and we were decided to go to the sales office to have a look," he recalled.
He immediately placed a booking on a cluster semi-D due to the affordable price tag. Two years has passed; Jirn Chin is now a proud owner of a brand new home.
"Although the property is located far from Klang Valley, but we felt that we did the right decision to own the property for our own stay," he noted in his entry.
Another factor that has a profound effect while purchasing a property or a home is one's finances. Owning a home is not cheap. There are rigorous and tedious processes that buyers need to go through before getting a home. The road can be bumpy but the end result tends to be rewarding!
Josephine A/P Sebastian shares her journey in sorting out her finances while getting a home for herself. In her case, mother knows best. She received a gift of RM1,000 from her mom as an incentive to buy a house on her birthday. Despite constant debates of her inability to buy a home due to her status as a student then, Josephine finally abided to her mother's wish.
"I remember going to banks after banks, most of them rejected me without even looking at my documents or what I had to say. I don't blame them as I was not employed, as I was still studying for my Masters. Perseverance and Faith in God kept me to push the limits and boundaries that are around me," she mentions in her entry.
After finally getting her loan approved, Josephine vowed to save up to pay the MRTA and the 20% downpayment. She has proven that it is feasible to own a home by planning your finances thoroughly, and she definitely owes it to mum!
Getting a new best friend in a form of a bank officer wouldn't hurt either. Take it from Mazlina binti Ahmad who found a dear friend in Azlina, her loan officer.
"I remembered spending a lot of time with her, asking, probing, arguing and crying on some issues about the loan, when my confidence level was at its lowest. Azlina thoroughly and patiently explained and did the calculation on how much I should loan from the bank, and how my EPF Account 2 would be able to reduce the burden of the monthly installments," she explained as she embarked on a journey to purchase a Country Villa located in Kajang, at the age of 51.
Mazlina is definitely reaping the pleasures of living in her Spanish-inspired villa with her entire family now. Not bad for a late property bloomer!
Get sound and unbiased advice from the professionals. It doesn't hurt to get acquainted with the officer who is handling your loan. Their financial advices will aid tremendously especially in how to prep your documents right up to the approval stage of your loan. Never head on down this road alone, and a friend who understands the industry could truly help.
There are a lot of relatable stories that can be found through 'My Home, My Story' competition. But which entry deserves the winning prize money of RM10,000? Vote for your favourite story by logging onto PropertyGuru