The most important national announcement to be made by Prime Minister Datuk Seri Najib Tun Razak will take place tomorrow. Budget 2018 will determine the country's direction in tackling various socioeconomic issues that can lead to profound impact on us, the rakyat.
Most observers believed that Budget 2018 would not be a populist budget as hoped due to the constraints that the government is facing, which include weak Ringgit and the rising debt-to-gross domestic product ratio. Hence, leading it to be a rather prudent spending.
Nevertheless, the people's voice matters. It wouldn't be a surprise if our very own Gurus  have a wish or two for the upcoming Budget 2018's announcement. Here are among some on their wish lists:
"I don't own a property because they are just too expensive! And affordable housing schemes aren't reliable. I tried applying for RUMAWIP recently. We were told that purchasing will be done through balloting. I even submitted my application two weeks earlier than the given deadline. To my surprise, a DBKL officer informed me that all of units were taken. The project was fully booked! They allowed applicants to pay the 10% booking fees to the developer directly despite implementing the balloting system. What happened? There should be a standard practice to regulate these affordable housing schemes. I also hope that property prices would drop. But that would be more of a wishful thinking."
Shakirah, 28
"I would like the government to improve policies on public housing especially PR1MA. Perhaps there should be a need for more transparency when it comes to facts coming from all agencies related to the housing sector. There are just too many figures out there; different bodies with different information. They should be more aligned. Hence, only then solutions can be carried out and problems can be addressed faster."
Pav, 31
"Rental has been a nagging issue for me throughout my working years. The Second Finance Minister, Datuk Seri Johari Abdul Ghani is even urging us to rent longer. The concern rises when the rental market is not regulated at all. I was considering renting a flat near a LRT station, but I was shocked to learn that the rental for a unit with two rooms was RM1,200. The flat only had the bare necessities, which included limited parking and no security. Government should assist in controlling these rental rates by limiting price per square foot according to wages. Government might want to consider offering incentives to property owners renting to low-income folks. In return, property owners wouldn't charge the renters absurdly. And don't get me started on affordable homes in Kuala Lumpur because they aren't affordable!"
Murni, 34
"There should be more houses that people are able to buy, besides the ones under PR1MA. There is a disparity in our income. And developers' pricing is hard to control. I hope that the government could give more incentives especially among first-time homebuyers. There should also be incentives or discounts for upgraders as well. Take Singapore for an instance. Big families are encouraged to move to bigger HDB units. In fact, the government would handpick these families to purchase units with 4-5 rooms. This regulation applies to families with three generations  living in the same household. Such similar concept should be introduced here to ensure our families will have better quality of life."
Dani, 28
"I don't really earn much now as a newly graduated student. I think we need to work right up to a certain age for us to get comfortable when it comes to repaying our loans. Education loan is a handful. It would take at least 30% of my salary to pay monthly. Plus, millennials like me don't save much because there's hardly anything to save at the end of the day. I hope that the government would take the initiative to introduce financial planning or schemes among fresh graduates like me. Help us to plan our finances and save for the future. We tend to suffer 'culture shock' upon entering the working world. Don't lure us with credit cards that would eventually end us up in bad debts. The bankruptcy rates among millennials are alarming. Both government and financial institutions should step up in deterring matters like this from happening rather than giving BRIMs or monetary handouts that wouldn't benefit us in the long run."
Ananth, 24
"Living cost is just off the roof. They are high, and government should put in the effort to make things cheaper. I am even planning to buy a property at the age of 35, not any sooner than that. Renting is currently the best option now as we (Ridha and wife) need to stabilize ourselves, financially. You can't really find houses below RM150,000 in KL. Most of them are within RM300,000 or more, with at least RM1,800 monthly repayment. Even though I can pay for such amount, but I choose not to. Public transportation is another aspect that the government should consider. LRT's fares are costly. I'd rather ride my motorcycle to work than using the train. Commuting to and from work by train would cost me RM8 a day. Meanwhile, fuel consumption is merely RM8 weekly."
Ridha, 26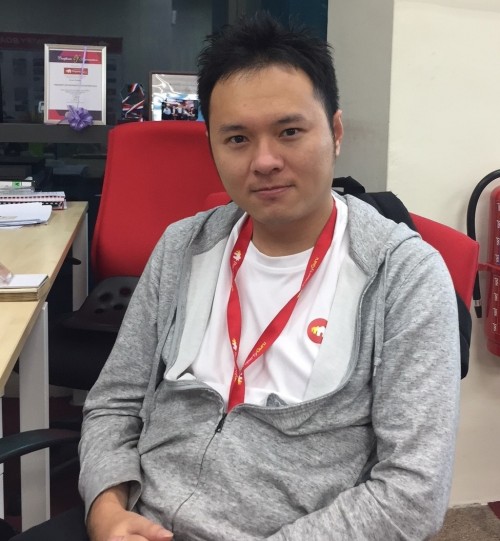 "I think the government should emphasize more on providing basic knowledge among first time homebuyers, which include in-depth information on how to get loans or legal consultation: basically, a step-by-step guide in buying a home. Government should also clarify the price range of properties that suits various income groups. There is a lack of clarity when it comes to this issue. Define what is affordable in accordance to the socioeconomic brackets. I think we need better directions especially for those within M40 bracket, educate them on how to purchase the right property. They have better purchasing power that would eventually help our economy."
Samuel, 29
 
The takeaway? Obviously, affordability is still a lingering issue on everybody's mind. Who wouldn't want to buy a 'permanent' roof over their heads? Most single Gurus are also hoping that there will be some initiatives to create incentives for first time homebuyers who are not married and relying on a single income to purchase a property.
Surprisingly, rentals are even considered as a distressing issue. There is a strong call for the government to ease the burden of renting, not just purchasing.
Some Gurus feel that financial assistance in the form of BR1Ms should be reduced even among millennials or youngsters. Its allocation should be used for things that are more dire and important. On the irony side of life, we heard that the government might increase these giveaways from RM6.8 billion in 2017 to RM7.5 billion in 2018.
Whatever our expectations are, let's hope that Budget 2018 will reduce the people's burden instead of adding on to it.
For the latest property news, trends, resources and expert opinions, visit our Property News section. Home buyers, sellers or property renters looking for Malaysian Properties, may like to visit the New Launches or Project Reviews page.