How long does it take you to get to work each morning?
According to recruitment agency Michael Page, it takes 44 minutes in Kuala Lumpur and 60 minutes in Petaling Jaya for the average commuter to reach the office. Do this at least five days a week for years and years, and it's no wonder the latest research has shown a link between shorter commute times and happiness levels!
For instance, a British study found even an additional 20 minutes of commuting time had the same impact on job satisfaction as receiving a 19% pay cut. Another study by the British government also found lengthy commutes lead to lower life satisfaction, happiness, and higher anxiety levels.
Knowing the negative impact of long commutes, what can you do to minimise its effect?
Location, Location, Location
You've heard the adage when it comes to buying property — location, location, location! It's the number one rule, and for good reason. Where you live will have a major impact on your daily commute, which in turn affects your satisfaction and happiness.
So, getting a property that's as close to your workplace as possible appears to be a logical solution.
But this might not always be the case. Job switching is common these days, so your office location will keep changing. And if you're living with a spouse or partner, you'll have to take their commute into consideration as well.
So, what's the optimal solution? The obvious answer: to live in a place which has easy access to most (or ALL) the major areas in the Klang Valley.
And PJ South Sentral is one such place!
PJ South Sentral: Easy Access to All the Major Areas in the Klang Valley
Less than 5 minutes to Sunway. 5 minutes to Petaling Jaya. 10 minutes to Subang Jaya and Puchong. 20 minutes to the Kuala Lumpur city centre. Also, adjacent to the NPE, LDP, Federal Highway, and the MEX Highway. That's PJ South Sentral, the epicentre of all these areas.
The first question that popped into your mind when thinking about location is probably, "What about the MRT and LRT?".
Yes, it's well and good to have public transportation at your doorstep. But the unfortunate reality here in Malaysia is that our public transportation system, while constantly improving, is still a far cry from the likes of Singapore and London.
Simply put, relying on an LRT or MRT station to be within walking distance from both your home and office is unrealistic. Sure, it can happen — but you'll just have to be very, very lucky.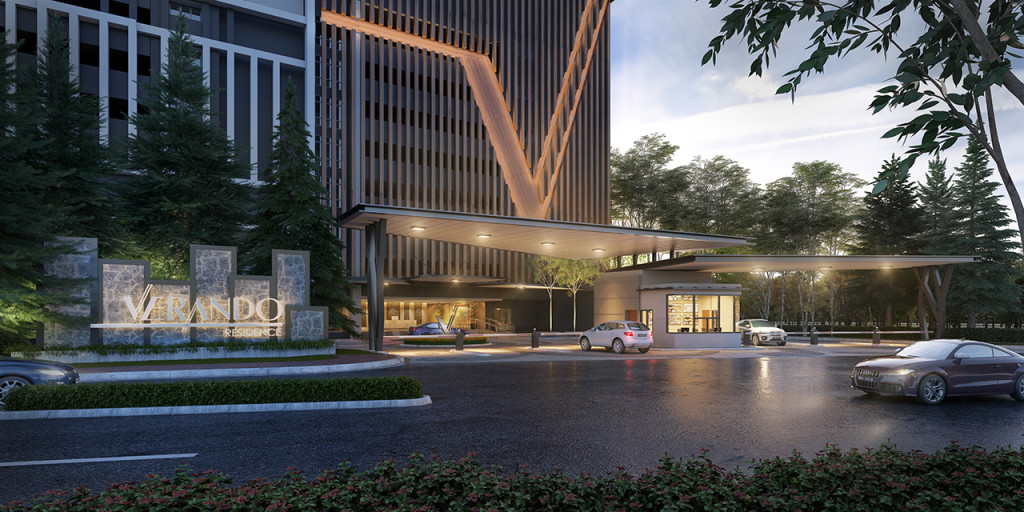 A Trendy Up-and-Coming Neighbourhood with Huge Growth Potential
Despite its huge potential stemming from its central location, PJ South Sentral wasn't always so in-demand. This was because of a residential apartment development called Villaria.
Villaria was an abandoned project. Its original developer was badly hit by the 1997 Asian financial crisis, and later declared bankruptcy. This left its buyers in the lurch, still paying off loans for a residence they could not move into — many of them faced numerous financial difficulties as a result. The abandoned project was also, unsurprisingly, a major eyesore.
This all changed in 2008, when Masteron stepped in as a white knight developer. They spent well over RM20 million to see the project through. In 2016, the keys were finally handed over to the buyers, many of whom immediately sold off their units for a tidy profit.
With the Villaria 'obstacle' removed, PJ South Sentral now has more potential than ever. And at its centre is Masteron's jewel — Verando, its soon-to-be-completed project spanning almost 4-acres of prime land. Exuding urbane luxury, it is nonetheless exclusively designed to meet the needs of Masteron's key demographic: first-time homebuyers.
Check out Masteron's latest launch – Verando Residence: https://www.propertyguru.com.my/new-property-launch/verando-residence-4130846