3rd January – 10th January, 2022
1) LPPSA partners JPPH for better housing finance assessment
The Public Sector Housing Financing Board (LPPSA) and the Department of Valuation and Property Services (JPPH) has inked a memorandum of understanding (MoU) to share information as well as improve the housing finance assessment within the public sector. Notably, JPPH has been authorised by LPPSA to be an intermediary in determining the value of a property and assess residential property prices for loan construction.
The signing ceremony – which was attended by JPPH director-general Datuk Seri A'zmi Abdul Latif and LPPSA Chief Executive Officer Mohd Farid Nawawi – marked the start of improving the work process to help civil servants, reported The Malaysian Reserve. Mohd Farid Nawawi hoped that everything "that is conducted would bring continuous benefits to LPPSA and JPPH in providing the best service to all civil servants".
2) Property owners can change electricity account under tenant's name
Owners of residential and commercial premises can change the electricity account name of their rental properties to the name of the tenants by performing the Change of Tenancy (COT) to protect their rights and keep the accounts organised.
Datuk Megat Jalaluddin Megat Hassan Chief Retail Officer at Tenaga Nasional Bhd, noted that changing the account name from the owner to the tenant enables the latter to be fully responsible for their electricity consumption as well as bill payment, reported Bernama. He explained that property owners can still monitor the monthly payments and usage patterns of their tenants over time via the myTNB application and portal.
For landlords, you can check out this detailed guide we've prepared on how you can monitor if your tenants are paying their utility bills.
3) Residential market to improve in 2022
Savills Malaysia expects residential sales volume to increase in 2022 even as the Home Ownership Campaign (HOC) benefits were not carried through this year. Savills Malaysia Executive Director Marcus Chia believes innovative developers would "continue to drive sales with new marketing packages in place of HOC 2021", reported the New Straits Times. He pointed that the removal of real property gains tax (RPGT) for residential property during the sixth year of ownership may also help boost secondary property sales in 2022.
Over at the office market, Savills Malaysia sees more firms relocating to newer office spaces amid the flight-to-quality perspective this year. The industrial and logistics segment, on the other hand, is expected to continue its growth into 2022, on the back of the strong demand for warehouses from e-commerce players.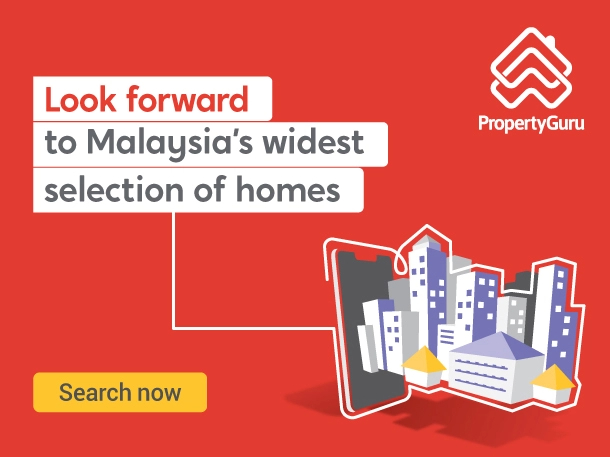 4) Le Meridien Penang Airport to rise in Bayan Lepas by 2026
Le Meridien Penang Airport, a 200-room airport hotel, is set to rise in Bayan Lepas by 2026. Bernama reported that the hotel will be part of the RM1.5 billion integrated development, Penang Gateway. It will be developed by Rackson Group, with construction works slated to commence in the middle of 2022.
Penang Chief Minister Chow Kon Yeow, who witnessed the hotel management agreement (HMA) signing ceremony between Rackson Group and hotel brand owner Marriott International Inc, said the state is proud to welcome a top-rated hotel into Penang's hospitality industry. He noted that the addition of an award-winning international brand will "certainly add excitement to the already vibrant and dynamic landscape of the state, especially in the south-west district of the island".
In addition, better job prospects are gradually attracting more people to the state and creating a fresh demand for property. According to our latest PropertyGuru Property Market Index report, asking prices in Penang saw a 1.25% YoY growth, in contrast to the negative YoY growth it had witnessed over the past four years. In fact, two areas under the Bayan Lepas district, namely Sungai Ara and Bayan Baru, saw a 3.05% and 2.15% uptick in asking prices respectively – hinting towards this area as a rising hotspot.
5) New housing projects in Melaka to undergo flood risk study
The Melaka government has required new housing projects within the state, particularly those near river basins or swamp, to undergo a detailed study to prevent them from being exposed to the risk of flooding. According to Chief Minister Datuk Seri Sulaiman Md Ali, relevant parties like developers, local authorities and related agencies should take into account all aspects of the project such as the drainage system, geographical structure and water retention ponds.
"It should not be limited to the development area but also cover other areas involved in the construction. This must be taken into account to prevent buyers and tenants from facing problems that could be detrimental to them," he said as quoted by Bernama.
Read more on the 6 steps to saving your house from a flood so that you can be prepared for it!
6) Low property demand for flood-affected areas in Selangor
Demand for properties in flood affected areas in Selangor are expected to decline as more owners try to sell their affected properties, buyers cancel their acquisition plans and tenants want to move out, said Mohd Saharudin Tunggal, a registered real estate agent at Legacy Real Property Sdn Bhd.
In fact, properties in flooded areas such as Klang "have not received any inquiries from buyers in the past two weeks", he told Bernama. He added that his company also received requests from several homeowners in flood affected areas such as Klang and Puchong who wanted to dispose of their homes.
"Usually for such homes we will not lower the value of their properties, we will follow the previous value, we will only see the future in terms of demand and if there is no demand at all, logically the price will be lowered," he said as quoted by Bernama.
Check out these latest project reviews today! Or read our helpful Guides to learn all about the various property buying, selling and renting tips!