11th January – 17th January 2022
Malaysia's economy is expected to expand in 2022, with Standard Chartered forecasting a 6.2% growth, while Ambank Research sees a 5.4% expansion. The Ministry of Housing and Local Government (KPKT) appointed 25 experts to advise it on housing issues, while proposing to give house rental vouchers to flood victims.
1) Standard Chartered sees Malaysia's GDP expanding 6.2% in 2022
Malaysia's gross domestic product (GDP) is expected to expand by 6.2% this year, faster than the estimated growth of 3.5% in 2021, on the back of a successful vaccination program.
Edward Lee, Chief Economist for Asean and Southeast Asia at Standard Chartered Bank, sees domestic demand picking up this year on better wage outlook and job prospects, reported the New Straits Times. He noted that investment activity will continue to increase "with improved clarity on domestic economic reopening and strong foreign direct investment (FDI)".
Lee pointed to the COVID-19 pandemic (with the fast-spreading Omicron variant), along with the faster-than-expected monetary tightening, as key downside risks to this growth.
"We do expect the monetary policy to tighten in the second half of the year. However, I think the overnight policy rate (OPR) will remain lower with key interest levels of 4.3%," he said.
Ambank Research, on the other hand, expects the economy to expand by 5.4% this year, reported Bernama.
Related article: Is Now A Good Time To Buy A Home For My Own Stay?
2) 25 experts to advise KPKT on housing issues
The Ministry of Housing and Local Government has appointed 25 members – comprising individuals and industry players with extensive experience in the housing sector – to its Panel of Experts.
To serve for a period of two years, the members include academics, economists, developers, industry players, homebuyers' associations, legal experts, bankers and former senior government officials, reported Bernama. The panel will be chaired by KPKT Minister Datuk Seri Reezal Merican Naina Merican, with former Federal Territories Ministry Secretary-General Tan Sri Ahmad Phesal Talib as alternate chairman.
Reezal Merican noted that the appointment was a strategic initiative aimed at combining the knowledge, experience as well as expertise of various parties in assisting the government implement the best housing policies and programmes for the people.
Related article: B40 and M40: What Are The Housing Schemes Available For You?
3) KPKT wants to give house rental vouchers to flood victims
The Housing and Local Government Ministry (KPKT) proposed to issue "rental vouchers" to flood victims which they can use to rent elsewhere until their houses are fully repaired. Minister Reezal Merican Naina Merican said the rental voucher may be part of the aid offered to flood victims under the Bantuan Wang Ihsan, reported Free Malaysia Today.
He revealed that recent data showed that 8,257 homes were affected by flood, of which 118 are in need of complete reconstruction while 8,139 need minor to major repairs. He also shared that a RM100 million allocation will also be equally divided between his ministry and the Rural Development Ministry (KPLB).
"An amount of RM5,000 to RM15,000 is allocated for house repairs and RM56,000 for constructing new homes," he said, adding that KPKT will handle home repairs in urban areas, while KPLB will be responsible for those in rural areas.
Related article: Climate Proof Your Home Before It's Too Late!
4) Steel, cement prices pushed up building costs in 2021
A survey by the statistics department showed that the hike in steel and cement prices caused building costs to increase by 0.3% to 3.1% within the peninsula and Sabah last year. The department's building materials cost index (BCI) for Sarawak, on the other hand, rose by 0.4% to 2.4%, said Chief Statistician Mohd Uzir Mahidin.
In 2021, the average unit price of steel rose 21% compared to 2020's 18% increase, reported Free Malaysia Today. Johor posted the highest increase in steel prices at 4.8%, followed by Miri and Kuching at 3.2% and 2.8%, respectively.
Cement prices marginally increased by 0.4% in December, with Sandakan registering the highest increase at 2.5%. Kota Kinabalu came in second with 2.3% price increase, followed by Kedah, Penang and Perlis (1.9%).
According to PropertyGuru Malaysia Property Market Index Q4 2021, overall asking prices inched upwards by 0.92% quarter on quarter in the third quarter of 2021 and positive gains were recorded for all four key regions, namely Kuala Lumpur, Selangor, Penang, and Johor.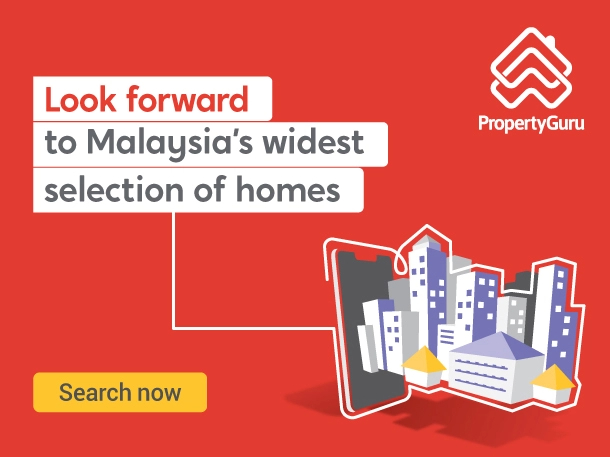 5) L&G to buy Puchong land for RM67.04mil
Land & General Bhd (L&G), via its indirect fully-owned subsidiary Billion Megastar Sdn Bhd, is acquiring a 1.44ha commercial land in Pekan Desa Puchong in Selangor from Hartanah Idaman (M) Sdn Bhd for RM67.04 million.
Bernama reported that the property developer intends to develop the site into a serviced apartment project, with the units affordably priced since they would be targeted at the middle 40% (M40) and bottom 40% (B40) income groups.
"(The property) has a strong earnings potential owing to the type of units to be developed and the anticipated selling prices for this project, which the management believes should be attractive to new homebuyers," said L&G. It noted that the acquisition would give the company a strategically situated parcel of land within walking distance to IOI Shopping Mall and the IOI Puchong Jaya LRT station in the mature township of Puchong.
Related article: 4 Pros And Cons Of Buying A Property Near LRT And MRT Stations 
Check out these latest project reviews today! Or read our helpful Guides to learn all about the various property buying, selling and renting tips!