23rd August – 29th August
Malaysia hopes to expedite the revival of the aborted High Speed Railway (HSR) project with neighbour Singapore at the earliest date, said Prime Minister Datuk Seri Ismail Sabri Yaakob.
Meanwhile, Perbadanan Kemajuan Negeri Selangor (PKNS) has partnered with Bank Islam Malaysia Bhd to offer a new Islamic financing scheme to help homebuyers realize their dream of acquiring a house.
1) Malaysia hopes to speed up revival of KL-Singapore HSR project
Malaysia hopes to expedite the revival of the aborted High Speed Railway (HSR) project with neighbour Singapore at the earliest date, said Prime Minister Datuk Seri Ismail Sabri Yaakob.
"It is an ongoing discussion. If possible we want it to be speeded up because Malaysia also has plans to establish HSR between Kuala Lumpur and Bangkok," he said as quoted by Bernama.
"If can, we want to link Bangkok-KL and KL-Singapore."
The prime minister shared that Transport Minister Datuk Seri Wee Ka Siong is currently in talks with his Singaporean counterpart S. Iswaran regarding the matter.
If revived, the project would involve some changes such as the terms and conditions, said Ismail Sabri. Given the hikes in raw material prices, the country may also consider slashing the size of stations to keep the project's overall cost in check.
On whether the revival of the HSR project is a priority of his administration, he said: "Not to say priority, since the planning is already there, right from the start, right from BN (Barisan Nasional)'s time, planning is completed, only stopped for a while."
2) PKNS, Bank Islam Malaysia team up to help homebuyers acquire house
Perbadanan Kemajuan Negeri Selangor (PKNS) has partnered with Bank Islam Malaysia Bhd to offer a new Islamic financing scheme to help homebuyers realize their dream of acquiring a house.
Based on the principle of tawarruq, Bank Islam housing financing-i facilities are provided for a period of up to 35 years or until the applicant hits 70 years old, whichever comes earlier, reported The Star.
The packages offered are for residential properties under construction or those that have already been completed.
The financing margin offered by the bank is up to 90% + 10%, including takaful protection such as mortgage level term takaful or mortgage reducing term takaful and house owner and householder takaful plan.
PKNS CEO Datuk Mahmud Abbas said the developer is aware of the concerns facing home buyers, given the current economic uncertainty.
"We are also aware of the difficulties many people face in obtaining housing loan financing," he said.
"I hope that through this collaboration, more people will be able to own PKNS houses that are affordable and of good quality at highly strategic locations."
3) Malaysia office sector to continue recovery amid hike in economic activities
Knight Frank expects the pace of recovery in the country's office property sector to continue to improve this year in step with the improving business sentiment and uptick in economic activities, following the transition of Malaysia to the endemic phase in April.
Occupancy levels and rental rates at office buildings within the Klang Valley are forecasted to remain under pressure in the short term due to increased demand as organisations firm up their workplace planning for the gradual return of employees to the physical workplace, reported The Sun.
Sarkunan Subramaniam, Group Managing Director of Knight Frank Malaysia, noted an overwhelming interest in office buildings which were certified by the Malaysian Green Technology Corp, adding that these qualify for tax incentives.
As of 1H 2022, office space supply in Klang Valley stood at 111.4 million sq ft, following the completion of The Stride Strata Office and UOB Tower 2 in KL City, Affin Tower @ TRX as well as Block G of Empire City in Selangor.
By 2H 2022, 10 more office buildings are set for completion – six in KL City, two in KL Fringe and another two in Selangor.
4) Johor hotels, homestays register increased booking rate
Hotels and homestays in Johor have been witnessing an increase in booking rates as the number of tourists returns to about 60% of pre-COVID levels.
"In the past three months, some hotels in the city reached an occupancy rate of up to 100% during the weekends," said Tourism Johor Director Suhairi Hashim as quoted by The Star.
He noted that the market is recovering significantly, with over 700 families from South Korea visiting Johor last month and staying for three to three months at hotels, chalets and short-term rental houses.
"Many of the parents signed up for golf lessons while their children attended English courses."
5) MPKJ warns strata property owners against illegal structures
Kajang Municipal Council (MPKJ) has cautioned strata property owners against building any structure within the common areas as it is illegal, adding that it will not hesitate to take action against those who violate the rules.
MPKJ President Najmuddin Jemain cited Kasawari Apartment in Seri Kembangan, which saw over 40 units that were illegally renovated, reported The Star.
"Among the offences committed by the owners under the Street, Drainage and Building Act 1974 were putting up awnings for parking and fences in common areas, building garages and stores as well as extending their homes into common areas," he said.
As such, compounds and notices have been issued to several Kasawari Apartment owners. The local council can also take further action by tearing down the illegal structures.
Najmuddin also urged management corporations and joint management bodies to be vigilant in ensuring that unit owners abide by the rules.
"The management bodies must ensure that they not only maintain and manage the buildings but also properly enforce their by-laws and monitor the renovation or building of any structures," he said, adding that the local council can help them enforce the rules.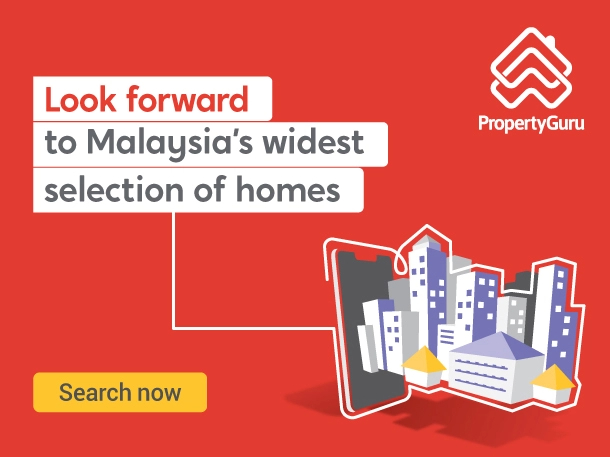 6) Residents live in fear due to falling debris from high-rise project
Residents of Bayan Mutiara in Penang have been fearing for their safety as debris from a nearby high-rise project – which includes metal pieces and even a hammer – had been landing on their houses.
"The high-rise project has threatened the landscape of our housing area and affected more than 30 houses here," said D'Residence Bayan Mutiara Association chairman Prof Emeritus Dr Sureswaran Ramadass as quoted by The Star.
"With the massive piling and proximity to our residences, it is quite disturbing and our daily routines have been badly affected."
Prof Sureswaran noted that the project will also affect the neighbourhood's aesthetic value, adding that residents had already lost their bicycle track and seafront view.
MCA Spokesperson Saw Yee Fung, on the other hand, had urged the state government and relevant authorities to look into the grouses of the residents and come up with a viable solution for the parties involved.
"The Penang Island City Council (MBPP) should have clear standard operating procedures for developers to ensure that the welfare of residents staying nearby is well taken care of," she said.
7) MBI Selangor, PNSB remains committed to fast-tracking affordable home agenda
Mentri Besar Selangor Inc (MBI Selangor) and Permodalan Negeri Selangor Bhd (PNSB) has reaffirmed their commitment to fast-track the affordable home agenda within the state, following the groundbreaking ceremony for Rumah Idaman Bukit Jelutong affordable homes.
The Rumah Idaman Bukit Jelutong project – which is set to be delivered by 2025 – is developed by Gagasan Nadi Cergas Bhd with PNSB Construction Sdn Bhd, a subsidiary of PNSB, as a strategic partner, reported The Malaysian Reserve.
The project features 1,260 semi-furnished apartment units, with a built-up area of 1,000 sq ft and prices at RM250,000 each.
Selangor MB Datuk Seri Amirudin Shari, who officiated the groundbreaking ceremony, noted that it was another milestone for the state's goal of expanding homeownership among the middle 40% (M40) and bottom 40% (B40) income groups.
"This reflects our urgency in carrying out our commitment to the people, and endorses the suitability of collaborative partners such as Gagasan Nadi Cergas to deliver quality homes at affordable price," he said.