How To Buy A New House in Malaysia: 10 Simple Steps!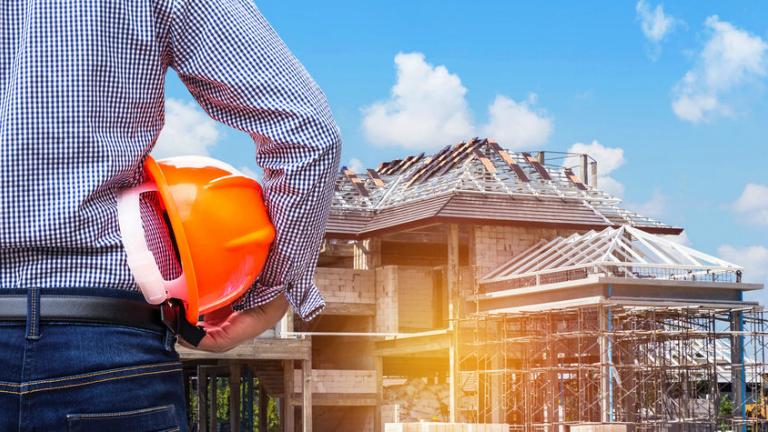 Step 1 – Work Out Your Budget
A) List of affordable housing schemes in Malaysia
B) What if I don't qualify for these housing schemes?
Outside of these schemes, many developers continue to offer financing options with reduced or even zero down payment.
All you have to do is hunt for the right one that suits you and your financial situation, and you'll still be able to buy a house without a down payment.
C) Can a foreigner buy a house in Malaysia?
Yes, whether you're an expat home-hunting or an investor looking for the right opportunity – Malaysia welcomes foreigners with open arms.
D) How much does a house cost in Malaysia?
Property prices in Malaysia vary greatly depending on the type of property and the location.
Median property prices range between RM300,000 and RM500,000. Terrace homes range between RM300,000 and RM800,000, while condominiums/apartments range between RM300,000 and RM600,000.
E) Do you have enough for the upfront costs?
When working out your budget, know that upfront costs don't just mean the down payment alone. Below is a simple table on some of the expenditures which go into the upfront costs alone.
| | |
| --- | --- |
| Item | Rate |
| | Approx 10% of property purchase price |
| Stamp duty on Memorandum of Transfer (MOT) | 1% – 4% of property purchase price |
| Stamp duty on Sale and Purchase Agreement (SPA) | RM10 per stamping |
| Stamp duty on loan agreement | 0.5% of loan amount |
| Real estate agent fees | 3% of property purchase price |
| | Subject to your situation/needs |
F) How much is the down payment on a house in Malaysia?
G) Make sure you have extra cash for miscellaneous fees and charges
On top of the fees listed above such as earnest deposit, down payment, stamp duties and agent fees – you should make sure to have a cash buffer on hand for other fees that you'll encounter throughout the process.
H) Can you afford to pay the monthly instalments?
That's the upfront costs alone, now let's look at the bigger picture – can you afford this property long-term?
The monthly instalment depends on:
Step 2 – Find Your New Property
How can a real estate agent help?
Step 3 – Compare The Costs
Step 4 – Secure Financing
Not sure where your DSR stands at? You can calculate an approximation for yourself using this formula.
B) Check your CCRIS and CTOS report in these few easy steps!
C) Tips on selecting a bank to apply for a housing loan
That means that before deciding on a specific bank, you'll first have to decide on what type of loan suits your financial situation best.
D) Preparation to apply for a housing loan
You've done the research, and you're ready to apply for that home loan!
1) First things first, prepare the required documents as required by your bank.
2) Cross your fingers and wait for approval
Your loan approval will typically take 1-2 days or more if there're any hiccups. You may be asked to present more documents to prove that you can afford the loan.
3) Sign your Letter of Offer
Once approved and both parties have agreed on the price and terms, you will then need to pay the earnest deposit and sign the Letter of Offer to confirm your intent to purchase.
E) If Your Housing Loan Is Not Approved, What Can You Do?
Step 5 – Employ A Lawyer
Tips On Choosing A Real Estate Lawyer
If you do choose to go ahead with a lawyer, how should you go about hiring a good one?
Step 6 – Letter Of Offer/Intent To Purchase
Step 7 – Sign The SPA
Step 8 – Sign Loan Agreement And MOT
| | |
| --- | --- |
| Types | Description |
| | Title document held by the developer or landowner at the point of construction. |
| Individual Title | Individually located properties such as landed properties. |
| Strata Title | Condominium/apartment complexes where individual property units form part of a larger shared development. |
| | |
| --- | --- |
| Types | Description |
| Letter of Offer | Document which sets out your initial desire to purchase, and a seller's willingness to sell. |
| Sale And Purchase Agreement (SPA) | Comprehensive agreement setting out the terms and conditions of a purchase. |
| Loan Agreement | Legal document to officially confirm the home loan agreement that you have signed with your bank. |
| Memorandum Of Transfer (MOT) | Document which legally confirms the actual transfer of ownership. |
Step 9 – Pay Fees And Costs
Step 10 – Receive The Vacant Possession
Your brand new property actually comes with a warranty against defects after you've received the keys to your new home!
The Pros And Cons Of Buying A New Property
| | |
| --- | --- |
| Pros of New Property | Cons of New Property |
| That fresh new property feel! | |
| Financial incentives from developers such as rebates and legal fees. | Often have to wait 24-36 months for construction and handover. |
| Customisable design and fittings can create a more personal feel. | No lived-in experience or sales history to guide purchasing or investment decision. |
| Potential to select a specific unit which best fits your preferences. | Can be more challenging to compare house prices and value. |
| Strata Title and Individual Title legally required within a defined time period. | Potential (but low) risk of abandoned project. |
| Often includes more modern and state-of-the-art facilities. | No chance to meet the neighbours before you move in! |
| 12-24 months of defect liability period to report any faults. | |
1) You can't get your loan approved
The classic homebuying barrier. Loan rejection can be due to many reasons, and they can mostly be avoided by getting a pre-approval letter from banks beforehand.
2) You overestimate your financial capabilities
3) You skimp on hiring a property agent
4) You don't shop around enough