21st June – 27th June
Residential property prices in Malaysia is expected to increase by at least 5% to 20%, before year-end, amid the significant hike in construction costs.
Meanwhile, the Selangor government plans to launch about 76,000 Rumah Idaman housing units to help those in the bottom 40 (B40) group get up the property ladder.
1) Malaysia home prices to increase 5-20% before year-end
Residential property prices in Malaysia is expected to increase by at least 5% to 20%, before the end of the year, amid the significant hike in construction costs.
Notably, concrete and steel bar prices have jumped by 32% and 46%, respectively. Prices for metal roofing also increased 60% while c-purlin prices rose 95%, reported The Star.
 "The steep hike in building material costs will impact the selling price of the incoming supply of properties by at least 5% to 20%, depending on their size and location," said Tan Hun Beng, immediate past chairman of Real Estate and Housing Developers' Association (REHDA).
"The hike in selling prices is inevitable as developers are already paying substantially more for their raw materials," he added.
2) Selangor to offer 76,000 affordable homes to B40 group
The Selangor government plans to launch about 76,000 Rumah Idaman housing units to help those in the bottom 40 (B40) group get up the property ladder.
This includes the 4,600 housing units that are currently under construction and 33,000 units awaiting local authorities' planning approval, reported The Star.
Mentri Besar Datuk Seri Amirudin Shari revealed that the homes, which will come partially furnished, will be offered for RM250,000 each.
 "A completed unit will be equipped with a wardrobe, air conditioner, refrigerator and water heater, as well as a parking bay," he said.
 "Rumah Idaman projects are undertaken by the state government through Mentri Besar Incorporated and its subsidiaries," explained Amirudin.
He added that about 2,500 such units in Kajang were recently completed, noting that the homes were launched in 2018.
 "The homeowners will receive their keys next month," said Amirudin.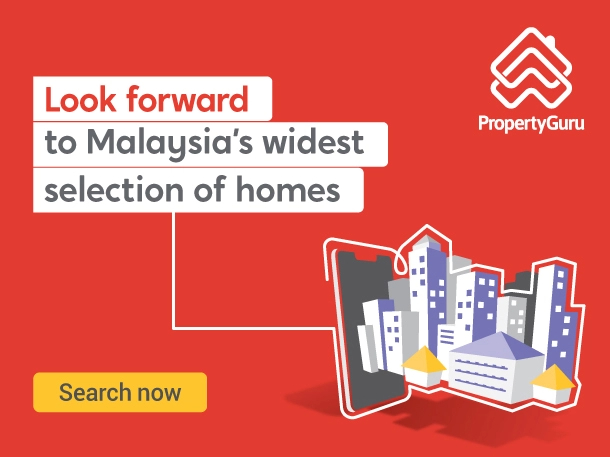 3) Johor developers owe 153,712 affordable homes over past 25 years
Residential property developers in Johor have failed to build 153,712 units of affordable homes as legally required over the last 25 years, said State Housing and Local Government Committee Chairman Datuk Mohd Jafni Md Shukor.
The figure was based on approval data from planning permission layout plans across all local authorities within the state, reported Malay Mail.
To address the shortfall in affordable homes, the state has tasked the Johor Housing Development Corporation (PKPJ) "to formulate a solution by a planning, design and review committee whose role is to evaluate, monitor and facilitate the application of affordable housing development proposals", said Mohd Jafni.
He noted that the committee will comprise various departments and related agencies like the PlanMalaysia@Johor, Johor Land and Mines Office (PTG), local authorities and other utility agencies.
"They will be the main platform for housing construction initiatives for the B40 and M40 segment groups," he said.
He added that PKPJ will also serve as a 'centralised database' to "ensure efficient coordination for the development of affordable housing and transit homes by all state government agencies, Federal agencies and private property developers".
4) Penang to have more industrial land ready for investors
Penang plans to develop several thousand acres of industrial land in South Seberang Perai, as it increases efforts to have more industrial sites ready for investors over the next two to three years, according to Penang Chief Minister Chow Kon Yeow.
He noted that the state have very little lands which are above 10 acres, but still have sites which are below 10 acres, reported Malay Mail.
In fact, it is running out of sites above 10 acres in its Batu Kawan Industrial Park.
With this, the state aims to develop East Batu Kawan and the Bandar Cassia Technology Park to create a total of 900 acres over the next three years.
Chow said the state also plans to acquire more sites in Byram, which is also in South Seberang Perai.
He made the statement in response to a query on whether the state is facing land scarcity to meet the needs of industrial investors.
5) Kuala Lumpur to get 5,000 more council homes
The Federal Territories Ministry has revealed plans to build 5,000 additional council or transit homes for rent in Kuala Lumpur to address the housing shortage problem facing low-income city dwellers.
Federal Territories Minister Datuk Seri Shahidan Kassim said the initial target of 5,000 units to be built within five years appeared to be insufficient as the city's high population figure is expected to increase yearly, reported Bernama.
Prior to this, six locations had been identified by Kuala Lumpur City Hall (DBKL) for the construction of 5,000 council homes including in Jalan Siakap Cheras, Bandar Sri Permaisuri and Taman Desa Seputeh. With a minimum size of 750 sq m, the council homes will be rented at below market rate.
The Star reported that DBKL's manual workers will be given priority to rent the council homes as they earned the lowest wages.
"It is our way of helping our employees to live in a modern and comfortable home in the city," said DBKL Project Implementation and Building Maintenance Department Director Norzaini Noordin.
6) Council to take action against illegal home renovations
Iskandar Puteri City Council (MBIP) will take legal action against owners of medium- and low-cost flats in Johor Baru who put up illegal structures or carry illegal renovations on their premises.
MIBP Mayor Datuk Haffiz Ahmad pointed that aside from encroaching on common areas of the apartment buildings, illegal structures may also jeopardise the stability and safety of the building, including causing leaks or cracks, reported The Star.
"They may also obstruct firemen during emergencies," he said.
His comments came after reports on illegal renovations in Selangor, which obstructed the common areas of the housing scheme, went viral.
"Those with information on any illegal renovations or structures at flats are urged to inform the council and we will take action," said Hafiz.
Owners of landed property should secure MBIP approval before renovating their property, he said.
Those found guilty of illegal renovations can be fined by up to RM250,000 and jailed by up to 10 years.
7) PPR Seri Aman residents want their defective units fixed
About 40 residents of the Seri Aman People's Housing Scheme (PPR) in Kepong held a peaceful protest outside of the Kuala Lumpur City Hall (DBKL), in a bid to have their defective units repaired.
The residents said the defects – which include water seepage, cracks, moulds, mildew and leakage – have gradually worsened since they moved in their units in 2017, reported The Star.
And while some have dipped into their savings to repair the defects, the problem persisted.
PPR Seri Aman Residents Association Chairman Mohamed Nawaz Koya revealed that he had received complaints about water leakage every day since 2018.
"The number of complaints kept growing and growing until we have over 500 complaints going back three years," he said.
He added that none of the contractors sent by DBKL were able to fix the problem or even explained to them what was happening.
"We just want them to fix the problem. Get qualified contractors who know what they are doing," said Roslan Bidin, a resident.