10th January – 16th January
Johor has urged the Local Government Development Ministry to prioritise salvaging "sick" housing projects over abandoned projects within the state.
Meanwhile, Kuala Lumpur Mayor Datuk Seri Mahadi Che Ngah said no discount on assessment tax will be offered to property owners in Kuala Lumpur this year.
1) Johor urges ministry to prioritise 'sick' housing projects
Johor has urged the Local Government Development Ministry to prioritise salvaging "sick" housing projects over abandoned projects within the state.
Datuk Mohd Jafni Md Shukor, Chairman of Johor Housing and Local Government Committee, said doing so would help the government offer better protection for home buyers, reported The Star.
This comes as sick projects were almost complete.
He shared that the state government of Johor fully supports the decision of Local Government Development Minister Nga Kor Ming to create a special task force that would look into housing project issues.
"The task force will be able to look into the details of every 'sick' and abandoned housing project in the country," said Mohd Jafni.
"But we hope the minister will prioritise 'sick' projects over abandoned ones," he added.
He pointed that Johor has seven abandoned housing projects and 17 "sick" ones.
2) DBKL not to offer discount on assessment tax this year
Unlike property owners from the administrative city of Putrajaya, property owners in Kuala Lumpur will not receive any discount on their assessment tax rates, said Kuala Lumpur Mayor Datuk Seri Mahadi Che Ngah.
"We have an established system for determining assessment tax rates, which is based on the property's rental fee," he said as quoted by The Star.
"In fact, Kuala Lumpur City Hall (DBKL) has not reviewed the rates in a long time," he pointed when asked if DBKL has plans to review the assessment rates for real estate within the capital.
As such, the rates for low-cost homes would remain unchanged for now, he added.
Notably, Prime Minister Datuk Seri Anwar Ibrahim announced on 22 December 2022 a 30% discount on assessment fee for properties valued below RM300,000 in Putrajaya. The move is expected to benefit about 8,500 households.
3) PKNS to develop 10 housing projects
Selangor State Development Corporation (PKNS) eyes to develop up to 10 housing projects within the state, with focus on Bangi, Cyberjaya and Shah Alam.
This comes as the company aims to boost property ownership among first-time buyers and young people, said PKNS CEO Datuk Mahmud Abbas.
To encourage people to buy, PKNS has partnered with Bank Muamalat Malaysia Bhd to launch a new financing scheme for business entities and individuals, reported the New Straits Times.
Under this partnership, Bank Muamalat will provide end financing for properties that were developed by PKNS, involving housing developments at all levels, particularly affordable housing and commercial properties.
For individuals, Bank Muamalat will provide financial advisory services via My First Home Scheme and the Housing Credit Guarantee Scheme in collaboration with Cagamas Bhd and Syarikat Jaminan Kredit Perumahan Bhd.
For the business segment, the bank will offer advisory services and facilities to small and medium enterprises (SMEs).
Mahmud said the financing facility will help PKNS clients acquire homes via packages that were specifically tailored to their needs and eligibility.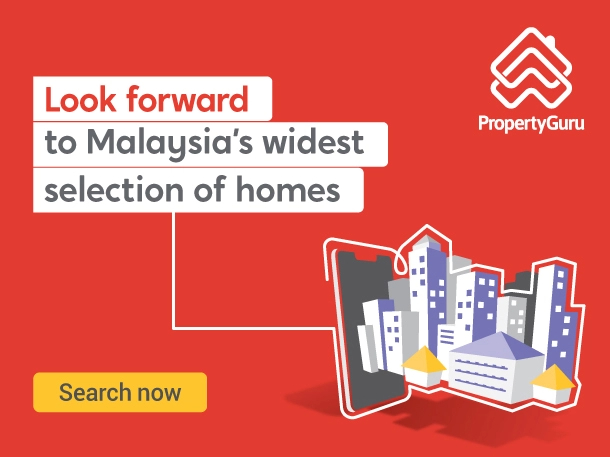 4) KL Mayor tells property owners to update info online
Starting 1 April, property owners in Kuala Lumpur who wants to update their particulars with the Kuala Lumpur City Hall (DBKL) will have to do it online through the ePenilaian & Hartanah platform.
Kuala Lumpur Mayor Datuk Seri Mahadi Che Ngah said the move, which is part of DBKL's initiative to digitalise its services, is aimed at simplifying the registration of property ownership transfers as well as the change of address for assessment tax billing, reported The Star.
"This will be convenient as property owners will no longer have to go to a counter," he said.
Aside from eliminating the need to submit applications manually, the new system will also expedite processing in one working day.
New users to the platform will have to register first before they can update their details such as contact and MyKad numbers and submit related documents.
"This will help reduce energy usage in the capital, in line with our aspiration to create a low- carbon city by 2030," added the Mayor.
5) MIDF Research keeps 'positive' view on construction sector
MIDF Research has maintained its "positive" call on Malaysia's construction sector, saying that cost headwinds remain manageable.
It pointed that the ongoing decline in steel bar prices is a positive development for construction players, who faced higher price pressures during the last two years, with steel bar prices increasing for 19 consecutive months to hit its peak in June 2022 at RM3,901.81 per tonne, reported Bernama.
"On the flip side, we expect cement prices to remain elevated at current levels and we do not discount the possibility of further hikes, especially in the peninsula, due to elevated coal prices and the impact of higher electricity surcharge from January to June this year," said the research house.
On foreign labour shortage, MIDF Research believes the shortage is alleviating and will improve further, amid the easing of conditions for hiring foreign workers and shortening the process.
And while uncertainties remain with the potential delays, reviews or termination of infrastructure projects, the research house "still expect the Mass Rapid Transit Line 3 (MRT3) to be the bright spot for the sector".
6) Johor developers optimistic of property market outlook
Despite the uncertainties in the global economy, developers in Johor are bullish that Iskandar Malaysia's property market outlook for this year will remain positive.
They do not expect the Overnight Policy Rate (OPR), which is anticipated to further increase twice in 2023, to significantly affect the property market, reported The Star.
Koh Moo Hing, General Manager at Gunung Impian Development Sdn Bhd, pointed that Malaysia's economy is recovering following a two-year slowdown due to the pandemic.
He believes there are always potential buyers with strong financial capabilities or surplus income willing to acquire properties whether times are good or bad.
Daniel Tan, Sales and Marketing Assistant General Manager at Tanah Sutera Development Sdn Bhd, said Johor's close proximity to Singapore is an added advantage for Iskandar Malaysia's property market.
"There are more than 330,000 Malaysians who commute daily to work in Singapore but are living in Iskandar Malaysia," noted Tan.
As such, there is a ready market for south Johor developers to attract locals to acquire their homes, he said.
7) Local property market to grow at a slower pace
Knight Frank Malaysia expects the local property market to continue to grow, albeit at a slower pace.
This comes as the Asia Pacific will face substantial challenges this year, on top of the uncertainties across the global economy, said Knight Frank Malaysia Group Managing Director Keith Ooi.
He noted that the Overnight Policy Rate, which had been increased by 25 basis points a few times to combat inflation, had an effect on borrowing rates as well as consumers' choices for expensive things such as homes, reported the New Straits Times.
Having said that, Ooi said he expects the residential segment to recover along with the hike in economic activity.
In its Real Estate Highlights Second Half of 2022 report, Knight Frank expects residential rents to continue to grow, with newly completed properties achieving higher rents than older projects.
Meanwhile, Knight Frank's Senior Executive Director of Research and Consultancy Judy Ong expects the Klang Valley office market to remain tenant-driven, with landlords emphasising on tenant retention via cost optimisation, lease incentives and asset improvement projects.