6th December – 12th December
Transport Minister Anthony Loke said ongoing projects under his ministry including the East Coast Rail Link (ECRL) project would be continued without any amendments.
Meanwhile, Johor eyes to revive the "Malaysian Rumah Keduaku" (MM2H) programme in a bid to address the residential overhang issue plaguing the state.
1) ECRL to proceed without any amendments
Transport Minister Anthony Loke said ongoing projects under his ministry including the East Coast Rail Link (ECRL) project would be continued without any amendments.
"I've mentioned even during the [election] campaign, in the event we take back the government, this project will continue because we know that it has gone through many rounds of negotiations and changes in terms of routing," he said as quoted by Malay Mail.
"We don't want to make any other amendments at this point of time because it has started and construction has begun and I think the project if progressing well."
Spanning 665km, the ECRL will pass through Kelantan, Pahang, Selangor and Terengganu. It will also serve as a bridge between Port Klang and Kuantan Port.
Construction works on the project started in August 2017 but was halted in 2018 due to a change of government and resumed in 2019.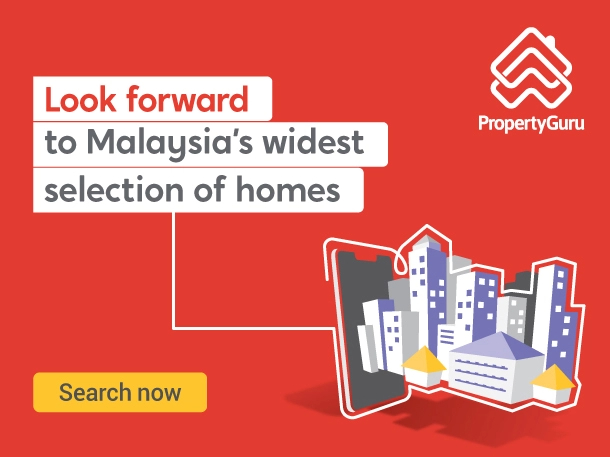 2) Johor wants to revive MM2H programme to overcome residential overhang
Johor mulls reviving the "Malaysian Rumah Keduaku" (MM2H) programme in a bid to address the residential overhang issue plaguing the state.
State Housing and Local Government Committee chairman Datuk Mohd Jafni Md Shukor said he would raise the matter to Malaysia's new Housing Minister.
Citing data from Johor Housing Development Corporation (PKPJ), he noted that 80% of the state's residential overhang involved serviced apartments, while the remaining 20% are bungalows and luxury homes situated mostly in Iskandar Puteri and Johor Baru.
"We would like the federal government to revive MM2H because it will solve many issues of residential overhang involving luxury houses costing more than RM500,000 which could not be sold since two or three years ago," said Mohd Jafni as quoted by Bernama.
 "These houses can be offered for sale to buyers outside Malaysia," he added.
3) Johor urges developers to join Planning, Design and Review Committee to build more affordable homes
Johor urged housing developers to join the state's Planning, Design and Review Committee (PDRC) to construct more affordable homes under the Johor Affordable Homes (RMMJ) initiative.
According to Datuk Mohd Jafni Md Shukor, Chairman of the State Housing and Local Government Committee, this is to ensure that the state's target of delivering more than 21,000 affordable houses in the next five years is achieved.
Currently, developers have built around 3,000 affordable homes for the M40 and B4 groups.
"The PDRC is acting as a 'task force' unit to oversee and facilitate the construction of houses in the state, especially affordable houses that will be joined by developers, local authorities (PBT) and state government administrative agencies," he said as quoted by Bernama.
"Via the PDRC, we can encourage developers who are serious about assisting the Johor government to build these affordable houses in the state."
He added that PDRC also serves as a facilitator for civil servants to acquire their own homes, particularly affordable houses.
With this, he urged "other developers to build affordable homes for civil servants due to an increasing demand".
4) MPK issues warning against hill levelling activities at Bukit Kerayong
The Selangor government via the Klang Municipal Council (MPK) has warned landowners within the Bukit Kerayong area against hill levelling activities and told them to submit an application for planning permission.
"The warning notice was issued under Section 19 of the Town and Country Planning Act 1976. Legal action will be taken against landowners who ignore the notice," said State Local Government, Public Transport and New Village Development Committee Chairman Ng Sze Han.
He revealed that a site monitoring carried out by MPK at the Bukit Kerayong area showed that eight land plots had undergone earthworks activities by levelling the hill, reported Bernama.
He made the statement in response to Dr Daroyah Alwi's (PBM-Sementa) question on Selangor's action regarding the levelling of three hills – Bukit Kapar, Bukit Kerayong and Bukit Cherakah.
5) 94% of Felda settlers in Pahang have received land titles
Menteri Besar Datuk Seri Wan Rosdy Wan Ismail said 94% or 40,538 of Pahang's Federal Land Development Authority (Felda) settlers have already received their land titles.
He shared that the state targets for the remaining settlers to also receive their land titles within the next three years, reported Bernama.
"The high percentage of those who have received their land titles showed the state government's commitment to helping them," he said during a hand over ceremony, which saw 132 settlers receive land titles involving 208 oil palm plantation lots and 132 house lots.
Wan Rosdy revealed that the state will be taking over 10 new generation abandoned housing project sites from Felda, which it will redevelop in a bid to provide housing to the Felda community.
6) The Exchange TRX to achieve full occupancy by Q4 2023
Australian property developer Lendlease is confident that the lifestyle hub of Tun Razak Exchange (TRX) – The Exchange TRX – will achieve full occupancy when it opens in Q4 2023.
This comes amid overwhelming response from potential tenants comprising international and local parties to date.
Notably, Lendlease is jointly developing the lifestyle precinct with TRX City Sdn Bhd, which is the master developer of TRX, reported Bernama.
"With our global platform, we have the trust of retailers from all over the world," said Mitch Wilson, The Exchange TRX Project Director and Head of Retail for Lendlease Malaysia.
"We are grateful for their support in getting our occupancy levels to well ahead of market ratios given we are under a year before opening."
Wilson revealed that The Exchange TRX would feature over 400 experience stores.
"When we open our doors to the public in Q4 2023, this iconic social and lifestyle destination will appeal to not only an increasingly thriving on-site population but to all Malaysians as well as international visitors," he said.
7) Property sector registers improvement in 2022, but challenges remain
Malaysia's property sector witnessed an improvement both in terms of transaction volume and value this year, primarily due to the resumption of economic activities and the reopening of international borders.
According to the National Property Information Centre (NAPIC), Malaysia registered more than 188,000 transactions worth RM84.40 billion during the first half of 2022, up 30% in volume and value over the same period last year, reported Bernama.
The residential property sector posted a 26.3% hike in volume and 32.2% in value, while the commercial sector recorded a 45.4% improvement in volume and 28.3% in value.
Despite these improvements, the Real Estate and Housing Developers' Association Malaysia (REHDA) noted that the property sector continued to face various challenges including building material price hikes and labour shortages.