In this edition, we look at when and where you should focus your listing activities in the month of October. As reports of COVID-19 cases have seen an alarming increase within Klang Valley, we can expect property seekers to continue their property search activities through online platforms within the safety of their homes.  
Based on internal data on PropertyGuru.com.my from 1st April to 26th September 2020, below chart shows Total Number of Views and Total Property Listings steadily increasing MoM.
As property seekers become more reliant on property portals, it's best to optimize your listing exposure through features like Auto-Repost and Auto-Spotlight for a hassle-free way to keep your listings ranking high.  
Find out how to leverage on LiveTour for greater convenience and safer property viewings.
When To Focus Your Listings?
In comparison to our previous article on When and Where to Focus Your Listing Activities in September, property seekers have shifted their search patterns to earlier in the week.   
Below data extracted from total search volume on PropertyGuru.com.my from 31st August to 27th September 2020 shows Tuesdays as having the highest search volume. This is followed closely by Mondays, Thursdays and Wednesdays. 
Similar to stats reported last month, property seekers remain the most active between 8pm-11pm, followed by 12pm-3pm.
Where To Focus Your Listings?
Here's a breakdown of Top 10 Property Searches by Area respectively for Kuala Lumpur, Selangor, Penang and Johor
Kuala Lumpur
Selangor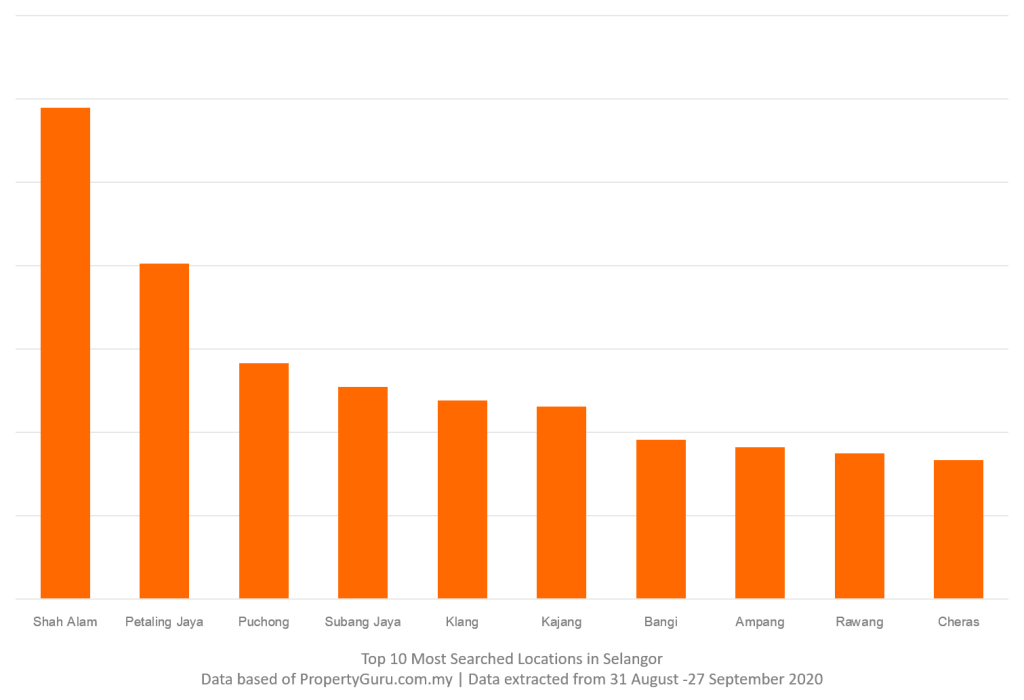 Penang
Johor
We hope you found this article useful. Stay tuned to our next update!
– PropertyGuru Team