Dear Agent Partners, 
In these extraordinary times, I hope you and your loved ones are coping well.   
As the COVID-19 situation unfolds, PropertyGuru continues  to stand united with our agent partners. Since the launch of our first suite of GuruCares initiatives for you on 1st April 2020, your feedback has been heard and we wish to offer more help.  
In response to your feedback and the extension of the Movement Control Order, we bring to you an MCO Extension Edition of our GuruCares Initiative. These are aimed at providing you with peace of mind as we tide through this period of business disruption together. Available immediately till 4th May 2020, these set of measures are an add-on to the first suite of initiatives.  
Be reassured that you have our heartfelt support. We're here with you and are constantly on the lookout to offer further assistance you need into the future. 
Measures to Support You through the MCO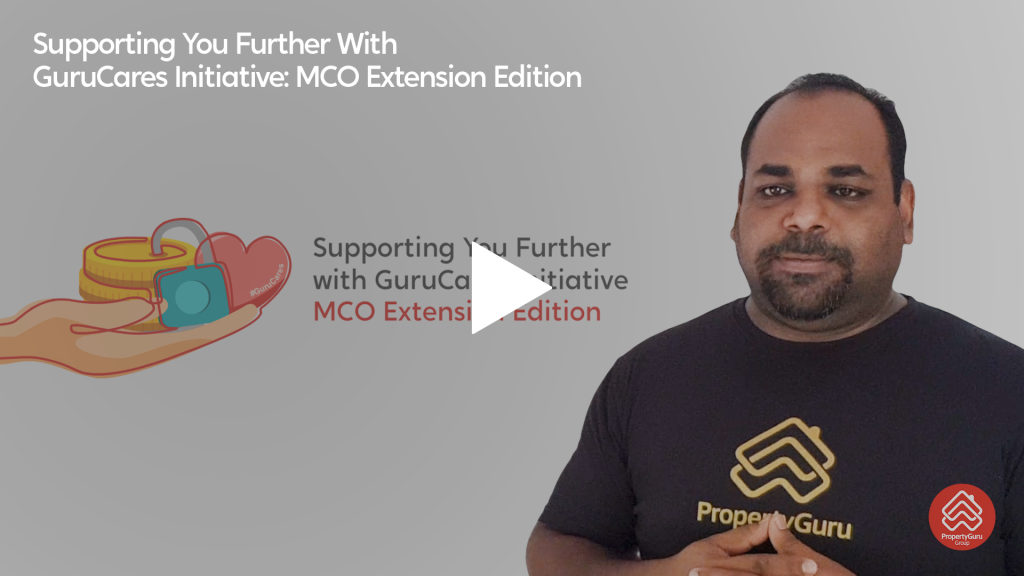 1. 60 Days Extension for Previously Purchased Ad Credits with nearby expiry 
If you have Ad Credits purchased as top-ups which are expired or expiring between 18th March and 4th May 2020, you might be finding it difficult to use them up ahead of their expiry. 
Good news, their expiry date will be extended by 60 days. The extension will be done in batches, you may find detailed schedule in our Help Article. Post extension, you may refer to Ad Credits Summary on AgentNet for their new expiry dates. 
2. 60 Days Extension for Ad Credits Remaining in Packages with nearby expiry 
If your Agent account is eligible for renewal but have remaining Ad Credits that had expired or are expiring with your previous package, you might be worried that they'd go to waste. 
Good news, the expiry date of these remaining Ad Credits will be extended by 60 days so that you can continue to use them with your renewed account. This extension is available for accounts with expiry in March, April, May and June 2020 that're renewed within the same or higher tier between 18th March and 4th May 2020.
For further details on these measures, please refer to FAQs.

Get Ready for a Strong Bounce Back 
As you stay home, you're invited to take advantage of specially curated resources that we've prepared for you. You can expect helpful tips, inspiring stories, expert insights and advices aimed to empower you through this time and equip you for a strong bounce back once the situation improves.  
Find them in:  
Weekly articles on Agent News, on content such as: 
 Weekly  webinar sessions presented by PropertyGuru Academy that covers topics such as: 
Introduction to PropertyAdvisor  
3 Must-use Tech Tools for Agents in Time of Social Distancing 
Get Noticed with 5 Listing Tips 
Agent partners, let's keep our spirits up and have faith that better days are in sight.  
In the meantime, let's take care of each other - #StayAtHome and stay safe. In solidarity, we will overcome the pandemic. 
Agent partners, we are standing by you. Let's take care of each other.
#KitaJagaKita #GuruCares #PGMYStandByYou 
-PropertyGuru Team
Check out your COVID-19 Resource Guide to see the relief measures, latest webinars and articles available to you! 
Sign up for your free webinar sessions available on PropertyGuru Academy! 
Other articles on GuruCares initiative for agent partners: