26th April – 5th May
The government is set to introduce the Housing Price Mapping initiative which will serve as a guide for property developers in providing affordable homes in Malaysia.
Meanwhile, holidaymakers in Penang will no longer be able to stay in landed or high-rise properties soon as the state plans to ban homestays.
1) Housing price mapping to guide developers in providing affordable housing
The government is set to introduce the Housing Price Mapping initiative which will serve as a guide for property developers in providing affordable homes in Malaysia.
Deputy Housing and Local Government (KPKT) Minister Datuk Seri Dr Ismail Abd Muttalib said the initiative would also help the public in knowing the prices of homes within their area, while helping developers plan houses that are saleable, reported Bernama.
"This will be able to help reduce property overhang or mismatch between demand and supply," he said.
Meanwhile, Ismail also revealed that a total of 275 Kasturi Malaysian Civil Servants Housing Programme (PPAM) projects had been approved by the ministry.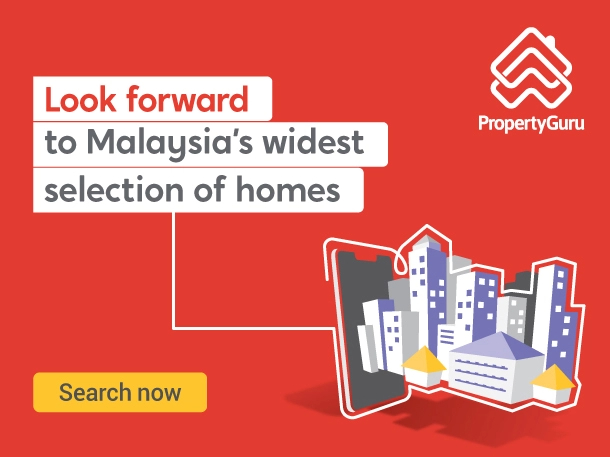 Of these, 171 projects involving 25,267 units have been completed, while 61 projects with 13,845 units are still under construction. Another 43 projects or 18,292 units are on the planning stage.
Related article: How To Calculate Your Affordability – Now vs Later
2) Homestays to be banned in Penang
Holidaymakers in Penang will no longer be able to stay in landed or high-rise properties soon as the state pledges to battle annoyances caused by such group within residential neighbourhoods.
"Whether people like it or not, we will be firm on this. Housing areas are for residents. If you are holidaying, go to a hotel," State Executive Councillor Jagdeep Singh Deo told Free Malaysia Today.
Jagdeep, who also serve as the State Housing Committee Chairman, shared that the ban on holidaymakers would take the form of a "guideline" – empowering management bodies of any stratified properties to take action against homeowners who rent out their properties for short-term accommodation.
"We are probably the first state to do this. Another set of guidelines would also be introduced for landed properties, pending legal issues that we would have to sort out," he added.
Related article: Run An Airbnb? Your Local Council (And Management!) Can Fine You
3) Gov't urged to extend HOC for six more months
The Johor Real Estate and Housing Developers Association has called on the Federal Government to extend the Home Ownership Campaign (HOC), which ended on 31 December 2021, for another six months beginning 1 June 2022.
Branch Chairman Wong Boon Liang believes the move is necessary to help developers reduce the overhang now that the country is transitioning into the COVID-19 endemic phase, reported The Star.
"The campaign would bring positive impact to the property market which has faced challenges and uncertainties since the Covid-19 pandemic hit the country early 2020," he said.
An extension of HOC will also allow more prospective buyers, particularly first-timers, to get up the property ladder given the discounts offered by participating developers.
4) MP wants a moratorium on all development proposals
Segambut MP Hannah Yeoh urged the Federal Government to impose a moratorium on all development proposals, including the proposed MRT3 project, within her constituency, unless the authorities' flood mitigation measures are improved.
Her call comes after 10 locations within her constituency were inundated with floodwaters following heavy rain in Kuala Lumpur, reported Free Malaysia Today.
"Until and unless the federal government and their agencies, including Kuala Lumpur City Hall (DBKL), employ a sense of urgency in the way they treat this matter, I want to see a moratorium slapped on all development proposals in the Segambut constituency surrounding the 10 flooded locations for the rest of this year," said Yeoh.
She revealed that since the flood in December last year, they have been pressuring the authorities to preserve all retention ponds within Kuala Lumpur as well as to urgently implement flood mitigation measures, such as river maintenance, installation of sirens in various languages, and SMS notifications from the National Security Council (MKN).
"However, four months later, all these suggestions have been found wanting and slow in implementation."
5) REHDA urges Johor to address property overhang issue
Johor Real Estate Housing Developer Association (REHDA) urged the Johor state government to address the issue of property overhang within the state, particularly the unsold bumiputra units.
Johor REHDA Chairman Wong Boon Lang noted that the state registered the second highest residential overhang within the country with 6,089 units last year, reported The Star.
"We hope the new state government can come up with measures to reduce property overhang in Johor," he said.
He also hoped the measures introduced by former Mentri Besar Datuk Hasni Mohammad, such as the public-private partnership (PPP) as well as the Johor State Housing Development Corporation (PKPJ), would be continued under the new administration.
He described the PPP as a win-win approach as it allowed developers to surrender designated land plots approved for low-cost housing to the state without paying a penalty for not constructing any units.
Under the Johor Housing Policy, a developer can be fined RM40,000 for each unbuilt low-cost home.
"We hope the MB will continue with the PPP and other existing proactive measures," said Wong.
6) Amendments to Sarawak Land Code to be tabled at state assembly
The Premier of Sarawak revealed that a bill aimed at amending the Sarawak Land Code is set to be tabled at the upcoming State Legislative Assembly (DUN).
The second meeting for the first session of the 19th DUN is scheduled on 17 to 26 May, reported the Borneo Post.
"On the principle level, the state Cabinet has agreed to bring it to the DUN and the Bill will strengthen our rights from a few angles. Just wait and see when the DUN reconvenes," said Datuk Patinggi Tan Sri Abang Johari Tun Openg.
He added that they will release more information regarding the bill once it is formalised.