18th January – 24th January 2022
Bank Negara's decision to keep the overnight policy rate (OPR) at 1.75% came as no surprise to an economist, saying it was a neutral-to-positive assessment. The Housing and Local Government Ministry (KPKT) will look at housing ecosystem as a whole, with the activation of the KPKT Home Ownership programme (HOPE). Meanwhile, Sabah entered into memorandum of understandings (MoUs) with investors for three projects worth RM4.3 billion.
1) Economist unsurprised by BNM decision
The decision of Bank Negara Malaysia to (BNM) keep its overnight policy rate (OPR) at 1.75% in this year's Monetary Policy Committee (MPC) meeting came as no surprise to an economist, saying that it was a neutral-to-positive assessment.
Mohd Afzanizam Abdul Rashid, Chief Economist of Bank Islam Malaysia Bhd (BIMB), said the central bank appears to be comfortable with the economy's state since the reopening of the economy will continue amid the effective rollout of the government's vaccination programme, reported Bernama.
BNM has maintained the key interest rate at 1.75% since July 2020 – which is a record low since 2004.
Looking ahead, Mohd Afzanizam expects BNM to raise the OPR by 25 basis points during the second half of 2022.
Related article: Overnight Policy Rate (OPR) In Malaysia: Why It's So Important
2) KPKT activates home ownership programme
The Housing and Local Government Ministry (KPKT) activated its Home Ownership Programme (HOPE) in a bid to look at housing ecosystem as a whole, which includes home financing and housing provision.
"In terms of financing, I want to see a new model that would make it possible for more Malaysians to have access to housing financing," said KPKT Minister Datuk Seri Reezal Merican Naina Merican as quoted by Bernama.
He revealed plans to introduce the Malaysian Housing Financing Initiative (iPPM) and launch the Housing Integrated Management System (HIMS), which shows types of housing demands and buyer demographics.
He noted that the ministry is committed to its mission of delivering 500,000 units of affordable and quality homes under the government's 12th Malaysia Plan.
3) Sabah inks three MoUs for projects worth RM4.3bil
The Sabah government has inked memorandums of understanding (MoU) with investors for the launch of three major projects with a combined value of RM4.3 billion.
The first MoU – which was between Pavilion Kota Kinabalu Sdn Bhd and Yayasan Sabah –is for the RM2 billion Pavilion Harbour City project, reported Bernama. The project will see the development of luxury hotels, restaurants and homes across 30-acre of "sea land".
The second was for a sand silica project to produce solar panels. With a gross development value (GDV) of RM2 billion, the project is set to be fully operational by 2024.
Meanwhile, the third MoU was for an integrated herbal plantation project with a GDV of RM350 million.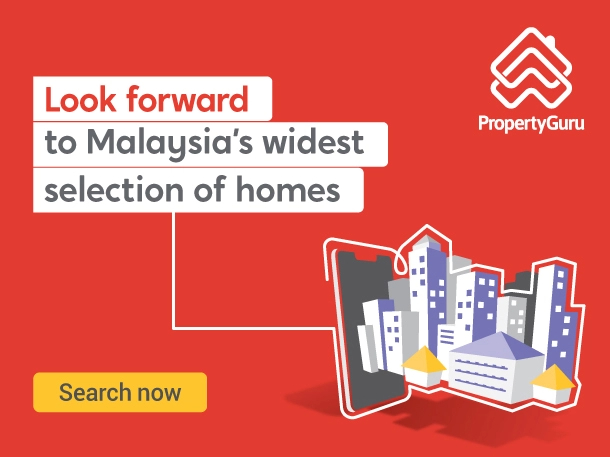 4) LaLaport BBCC now open to public
Tokyo-based real estate company Mitsui Fudosan Co Ltd has opened LaLaport Bukit Bintang City Centre (BBCC) to the public on 19 January.
With over 82,600 sq m of floor space, LaLaport BBCC is Mitsui Fudosan's first LaLaport mall within Southeast Asia and its second mall overseas following Mitsui Shopping Park LaLaport Shanghai Jinqiao.
The Sun reported that LaLaport BBCC will feature 400 stores that will open in sequence with various well-known brands from Japan that are making their first appearance within Malaysia. These include Nojima, Nitori and Jonetz by Don Don Donki. Star Child, a nursery school incorporating Japanese-style childcare and education, will also open its first facility within Malaysia at LaLaport BBCC.
Aside from the shopping mall, Mitsui Fudosan is also working closely with BBCC Development Sdn Bhd (BBCCD) to establish the BBCC project as a large-scale urban development comprising a shopping mall, office buildings, hotels, serviced apartments and residences. Spanning 78,500 sq m, the BBC project is poised to become a landmark that proposes a new Japanese-based lifestyle.
5) REHDA – Government intervention needed to ease cost pressure
Government intervention may be needed to alleviate the cost pressure on property development industry and ensure home prices remain stable, said the Real Estate and Housing Developers Association (REHDA) Institute.
Jeffrey Ng Tiong Lip, Chairman of REHDA Institute, shared that the hike in material costs have directly affected the cost of doing business, resulting in a 13% to 20% increase in construction costs, reported The Sun.
"The real estate and property development market is already in a cost-push inflation situation. Further costs increase cannot be absorbed by the market as property prices were fixed beforehand," he said at the REHDA Institute CEO Series 2022 Annual Property Developers Conference.
He noted that the government can improve access to acquire properties for homebuyers with more liberal access to property financing and by reducing acquisition costs for developers.
Ng added that the Malaysia My Second Home (MM2H) Scheme can also be expanded to create new demand and enhance market absorption.
Related article: All You Need To Know About Malaysia My Second Home (MM2H)!
Check out these latest project reviews today! Or read our helpful Guides to learn all about the various property buying, selling and renting tips!